Collared grizzly bear number 106 became a local legend of sorts.
She did not live in a national park or a vast wilderness area. She made her home in a region interspersed with private and public lands, roadless and roaded areas, where homes were built and people lived.
Her home range extended 330 square miles from the heart of the Purcell Mountains to Northwest Montana. Throughout this range, for 13 years —transmissions from bear collars typically last only 2 to 3 years — researchers learned exactly where she went, how many cubs she gave birth to and where those cubs eventually settled as adults.
Researchers and local residents called her "DJ." Before dying a natural death at the hands of a male grizzly bear, she helped put a name and a story to the recovery of grizzlies in the Northwest. She also gave scientists one of their longest records of bear movement.
The data from her and other collared bears, informed a recent study to identify the "linkage habitats" preferred by grizzlies in the Canada-U.S. Trans-Border region — between southern British Columbia, northern Idaho, Montana and northeastern Washington. "Linkage habitats" are areas where grizzly bears would most likely cross from one mountain range to another. And in the trans-border region, where the potential for human-wildlife conflict is high and bear populations are in the double digits, the study provided much needed insight for conservation.
Prior to the study, bear recovery plans had relied on what scientists call "professional judgment," a mix of bear sightings and locations of road killed deer carcasses to identify where wildlife crossed highways in mountain valleys. "It was our interest to try to move along beyond just the professional judgment and to get something that was more biological based," said Wayne Kasworm, co-author of the study.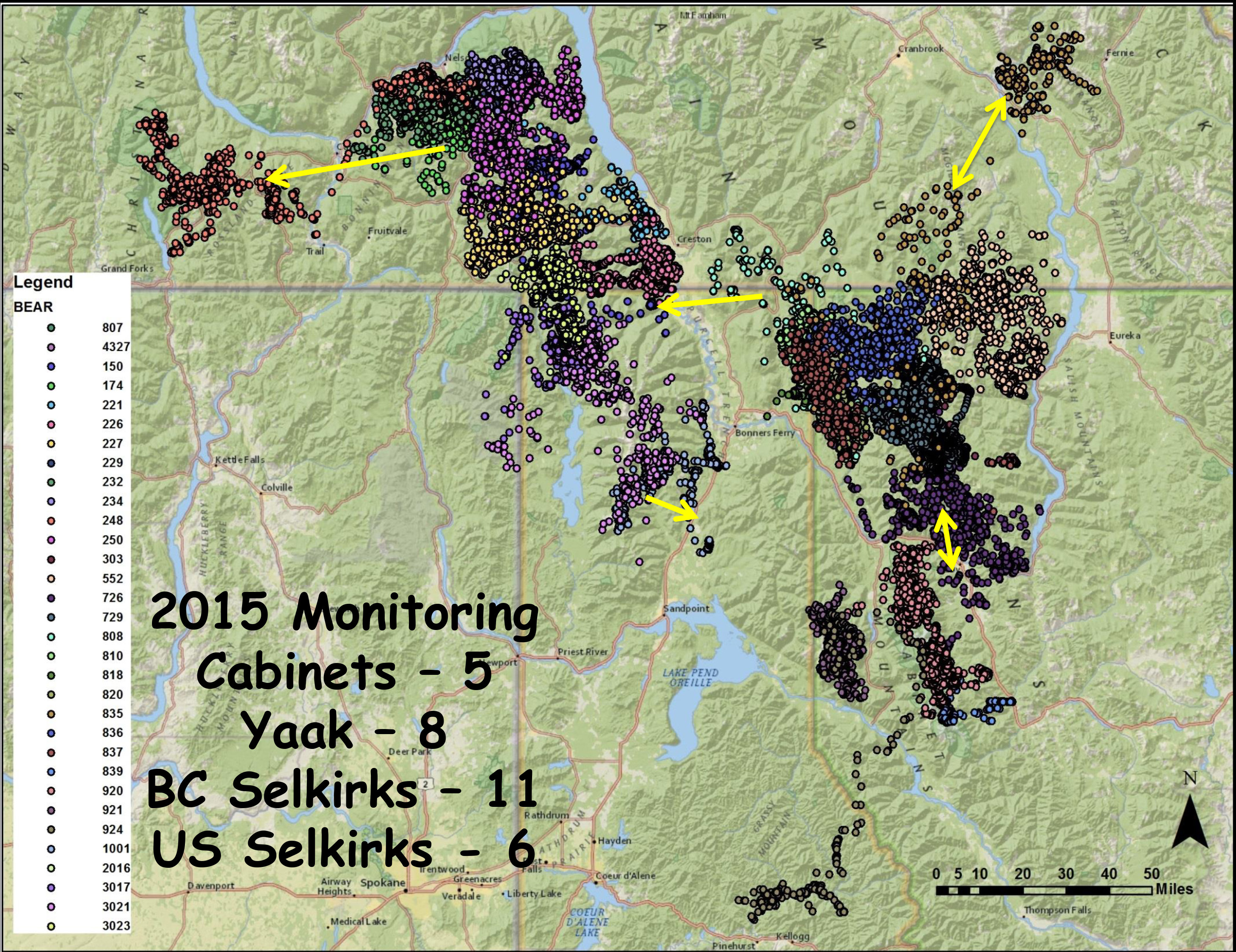 In general, the "linkages" were forested river valleys. But researchers went a step further, looking closely at characteristics such as the amount of canopy cover and herbaceous plants, riparian habitat, and the locations of avalanche chutes or shrubfields dominated by berry producing shrubs. In country dominated by conifers, distinguishing plants among the "greenness" was key.
The researchers took those insights and built a model of grizzly movement in the region. "If you can use some predictive abilities, you can extrapolate that to others areas where you didn't necessarily have bear data but you have GIS layers or habitat information," said Kasworm.
During the course of the study, researchers identified the McArthur Lake area, south of Bonners Ferry on Highway 95 as a place where black bears and grizzly bears would likely cross. Last fall they validated that prediction when, for the first known time, a collared grizzly bear crossed through McArthur as it traveled from the Selkirks to the Cabinet Mountains. Sadly, the bear was shot and killed on the Cabinet Mountains side.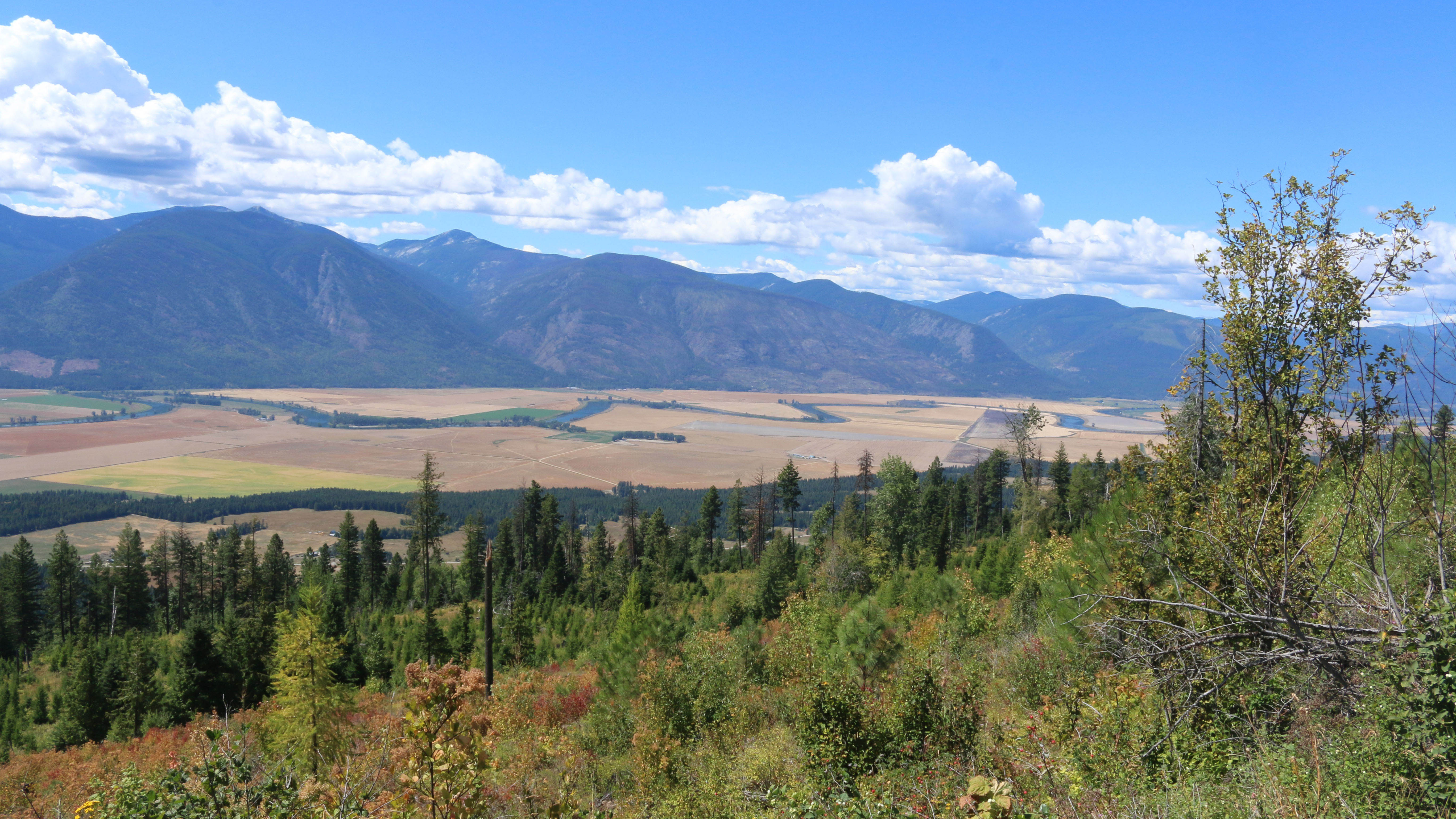 These findings are critical to the work of groups like The Nature Conservancy. They help guide decisions to ensure grizzlies and other endangered or threatened species survive in areas where humans and wildlife come into conflict.
The Conservancy began working in the McArthur area in 2001 to conserve key private lands located up and down the Kootenai Valley in this linkage area.
In 2016, it placed conservation easements on 700 acres of land on the shores of Bonner Lake through the Forest Legacy Program. The Conservancy owns and manages Ball Creek Preserve, north of the Kootenai Wildlife Refuge. In early spring of 2016, a volunteer photographer captured the first known image of a grizzly bear cub at the preserve. In 2014, the Conservancy helped to pilot a wildlife safety detection system on Highway 95, very close to where the linkage study identified a grizzly crossing.
"Northern Idaho is a remarkable place where wild animals such as grizzly bear, lynx, and wolverine still roam. These species travel incredible distances crossing valleys, entire mountain ranges, and political boundaries," said Robyn Miller, director of conservation programs for the Conservancy in Idaho. "Our collective efforts to understand these movements and apply tools to protect important linkage zones is critical to their long-term survival."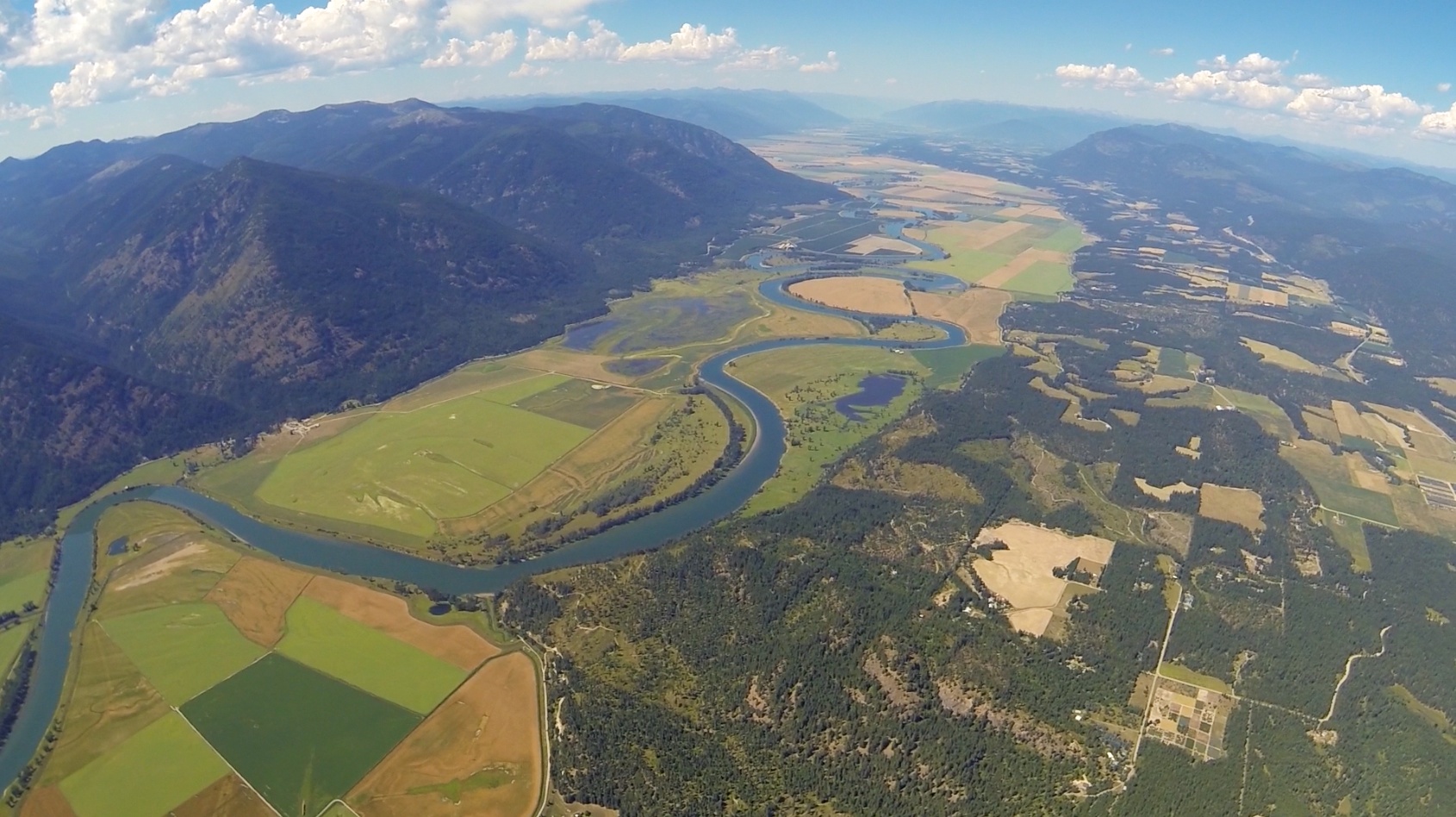 Kasworm says land conservation is critical to preserve grizzly bear populations: "Once you start building houses in places, it becomes more difficult for conservation to work. (Development) could also become a 'sink' for any animals that try to move through those linkage areas because they run into somebody's garbage can or livestock food that's not properly secured."
The Cabinet-Yaak population of grizzly bears is estimated at about 50 individuals, about half of the recovery goal of 100 individuals. While the Selkirk population across the Canadian and U.S. border, is faring slightly better at 75 percent of its recovery goal of 100 individuals.
But it's not just the size of these populations that's important. The intermixing of these groups is the real target. That's why tracking data is viewed together with the DNA samples and analysis.
"It's one thing for an animal to move across the landscape," said Kasworm. "Our ultimate goal is to see linkage in the form of gene flow across those valleys and those highways as well."