Note to fish fans: Salmon Cam is only visible during daylight hours. If it's dark, check back tomorrow!
Update, November 17, 2016: 
Salmon Cam has been taken down for 2016. We hope you enjoyed watching the fish. Tune in next year for more fish, and be sure to check out our recent post on other favorite wildlife cams.
Update, October 14, 2016: 
If you're a fan of Salmon Cam, you may have noticed a change of scenery when you're viewing.
As of October 11, the cam has been moved to a new location on Big Springs Creek, a major tributary to the Shasta River.  Here we hope to see spawning by adult Chinook salmon (also commonly known as king salmon).
These fish have recently entered the Shasta watershed and are now finding their way to the upper river.  The total run of Chinook expected to enter the Shasta this year is only about 3300 individuals, about half of the recent average return.  We hope that even with these reduced numbers, you should still have at least a few weeks of good live viewing of spawning behavior.
And even though this year's returning salmon are down, consider this: In 2008, you could have watched this cam for hours and not seen a single fish.
The fish you see are benefiting from a unique collaboration between ranchers, water districts, agencies and conservation organizations. For years, these partners have worked to improve fish habitat.
Projects included fencing cows out of the streams, screening of water diversions to keep fish from accidentally ending up in fields and ditches and planting trees to stabilize stream banks.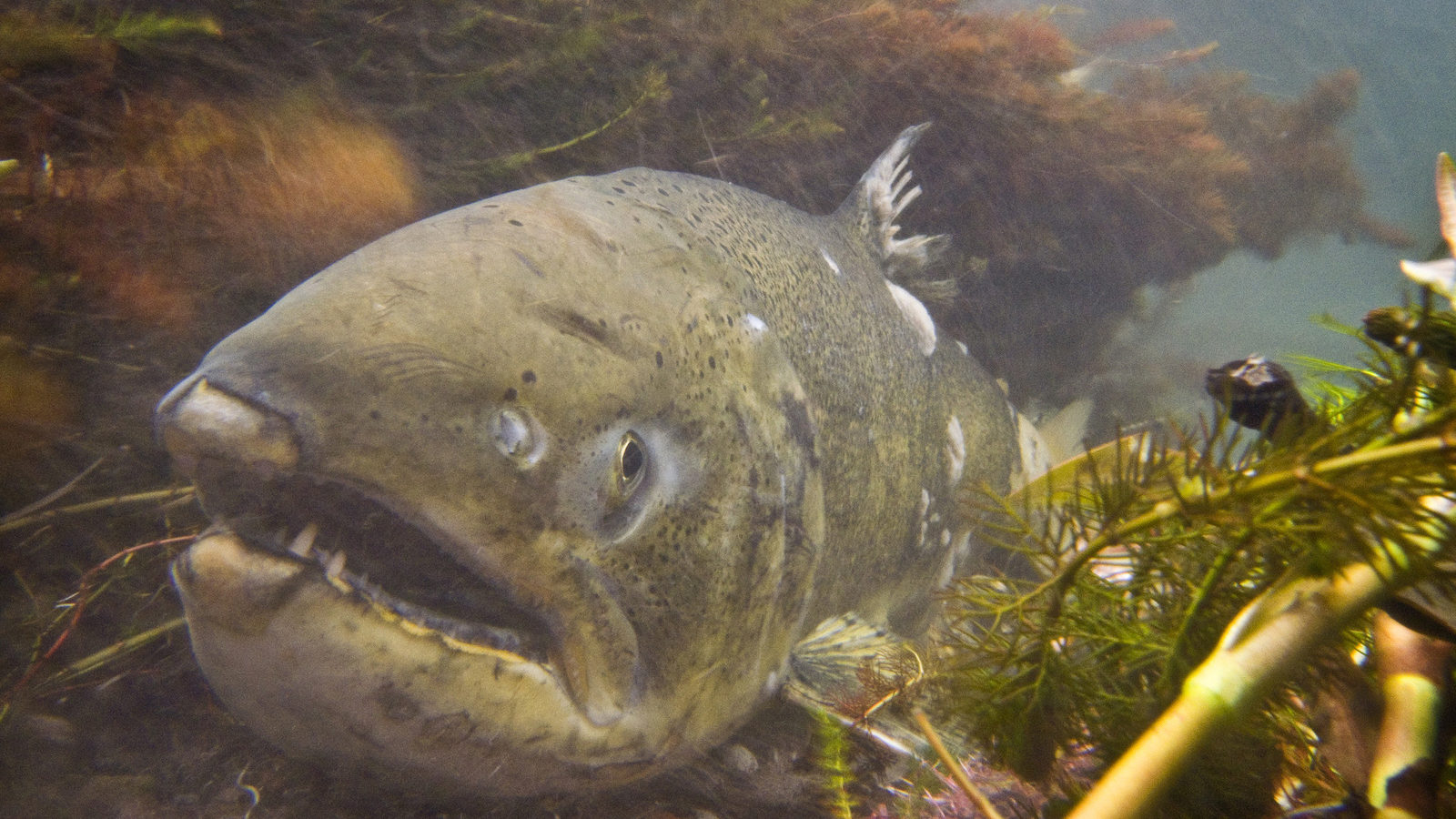 The Nature Conservancy purchased two ranches in the late 2000s to demonstrate how working cattle ranches can support and enhance salmon habitat.
The latest success is due in part to water users voluntarily leaving water in the stream to provide fish the water they need for migration and spawning.
Many viewers enjoyed watching the near-constant action of the smolts during this summer and early fall. We hope you now enjoy watching the adults return to their spawning streams, which will also mark the end of their spectacular life journeys.
Please post your questions and interesting observations in the comments section below.
Original, August 9, 2016:
Welcome to Salmon Cam, where you can enjoy the underwater happenings of a California salmon river throughout the day, on your computer or device.
The Salmon Cam is located in a tributary creek on The Nature Conservancy's Shasta Big Springs Ranch. The camera is powered on in daylight hours (currently between 7 am and 7 pm Pacific time). Throughout the season, it will provide a view of migrating Chinook and coho salmon and steelhead trout.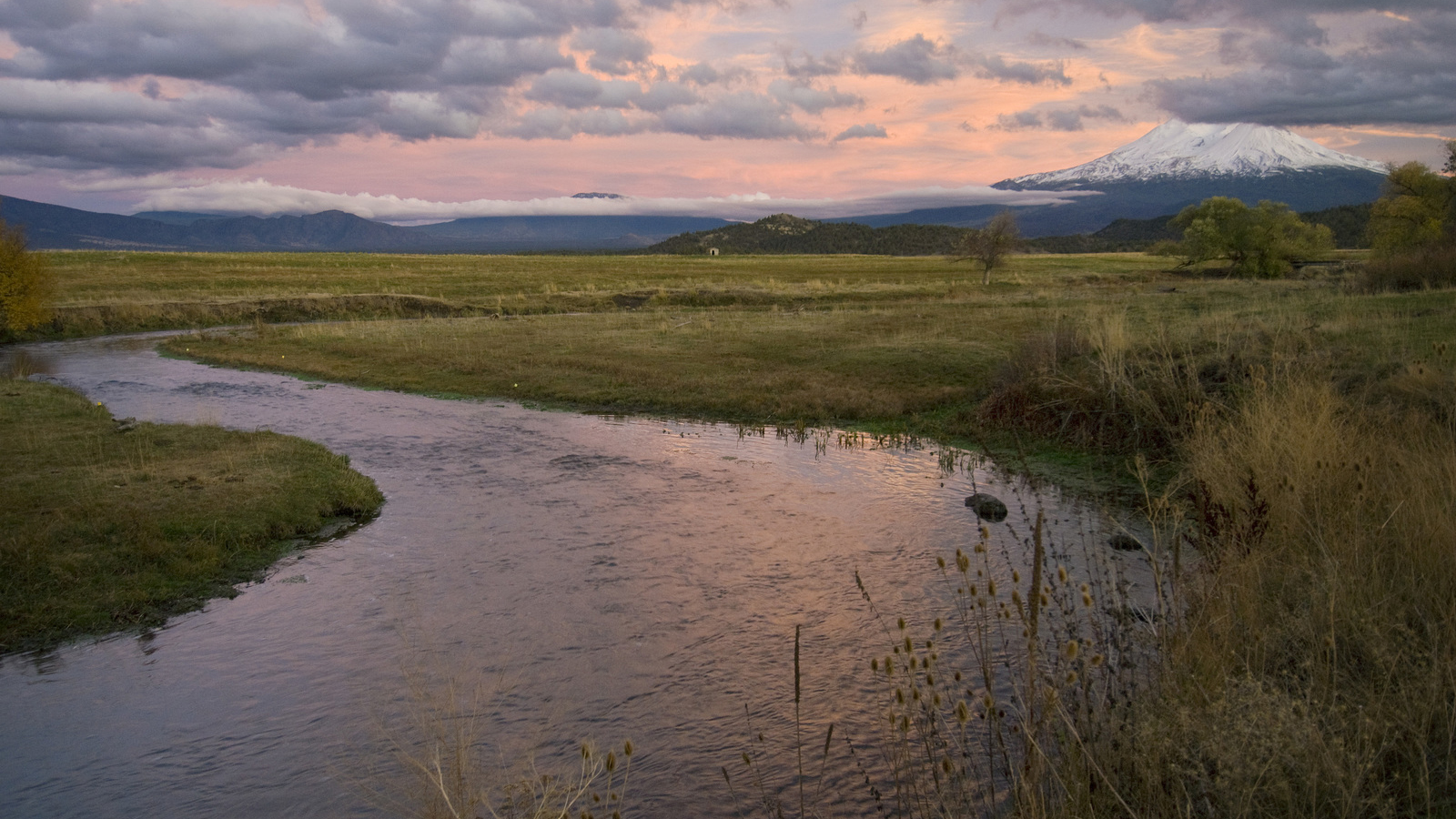 Watch the changes and post your sightings and questions in the Comments section below. One of our staff will respond to any questions. The Conservancy's Chris Babcock will also post periodic updates on what to look for in the river at different times of the fall.
Salmon Cam is located in a part of the stream fed by cool (13-15 degrees Celsius) springs, the perfect temperature for juvenile coho salmon. This is a good time of year to see the juveniles on the cam. The nearby Shasta River is too warm during the summer, so springs like this provide coho with refuges where they can grow during the hot summer months.
And grow they do: the cool waters are naturally rich in nutrients, which allow for vigorous growth of aquatic plants. These plants in turn provide food for prodigious numbers of aquatic invertebrates, which in turn are food for coho and other fish.
Coho that rear in this area have some of the fastest growth rates recorded under natural conditions.
To identify coho on the camera: look for dark vertical bars along their sides (called parr marks) and large bright eyes. They are most reliably visible on the screen in the mid to late afternoon, when the viewing pool is in deeper shadow and provides the most cover from predators including great blue herons and kingfishers.
You may also see speckled dace, a skinny fish that have a darkish stripe down the length of their body, and golden shiner, a species that somewhat resembles a dull goldfish.
Note that, as is the case in many rural areas, there is no fast internet available in a reasonable price range, so upload speeds can be slow. This means that sometimes the salmon cam video can be jumpy. But most times you will be rewarded with excellent fish viewing.
Enjoy watching fish throughout the season, let us know your observations and post your questions. We look forward to talking fish migrations with you!