At a picnic, when ants arrive most people look for a new place to sit. Not the researchers in the Rob Dunn Lab at North Carolina State University, they move in for a closer look.
It's often the ants that we spend the most time around that we know the least about. What kind of ants show up at your picnic? Why are they there?
"When ants come to your picnic they're doing the same sorts of things they're doing when they control pests in agricultural fields," says Rob Dunn of Your Wild Life. "The same sorts of things they do when they come into your house as a pest themselves; the sorts of things they do when they disperse seeds and carry out other important processes."
That's why, when researchers at Your Wild Life look at ants, they see an opportunity to learn more about biodiversity in our backyards, cities, and schools.
Why Study Ants?
"Right now there is no one else actively monitoring where different species of ants live in the world," says Clint Penick of Your Wild Life.
Your submissions help to answer questions about ant biodiversity in our cities and put ants on the map. They've already had some surprising discoveries, including a species that's new to science, one that was thought to be extinct, and that the most common species on Broadway in NYC is a European ant that wasn't previously known to live in the US.
School of Ants is also a key source for information on the spread of invasive ants. They are able to report the spread of invasives so that local environmental organizations can better address the issue. For instance, School of Ants citizen scientists were the first to report the exotic Asian needle ant in Wisconsin and Washington.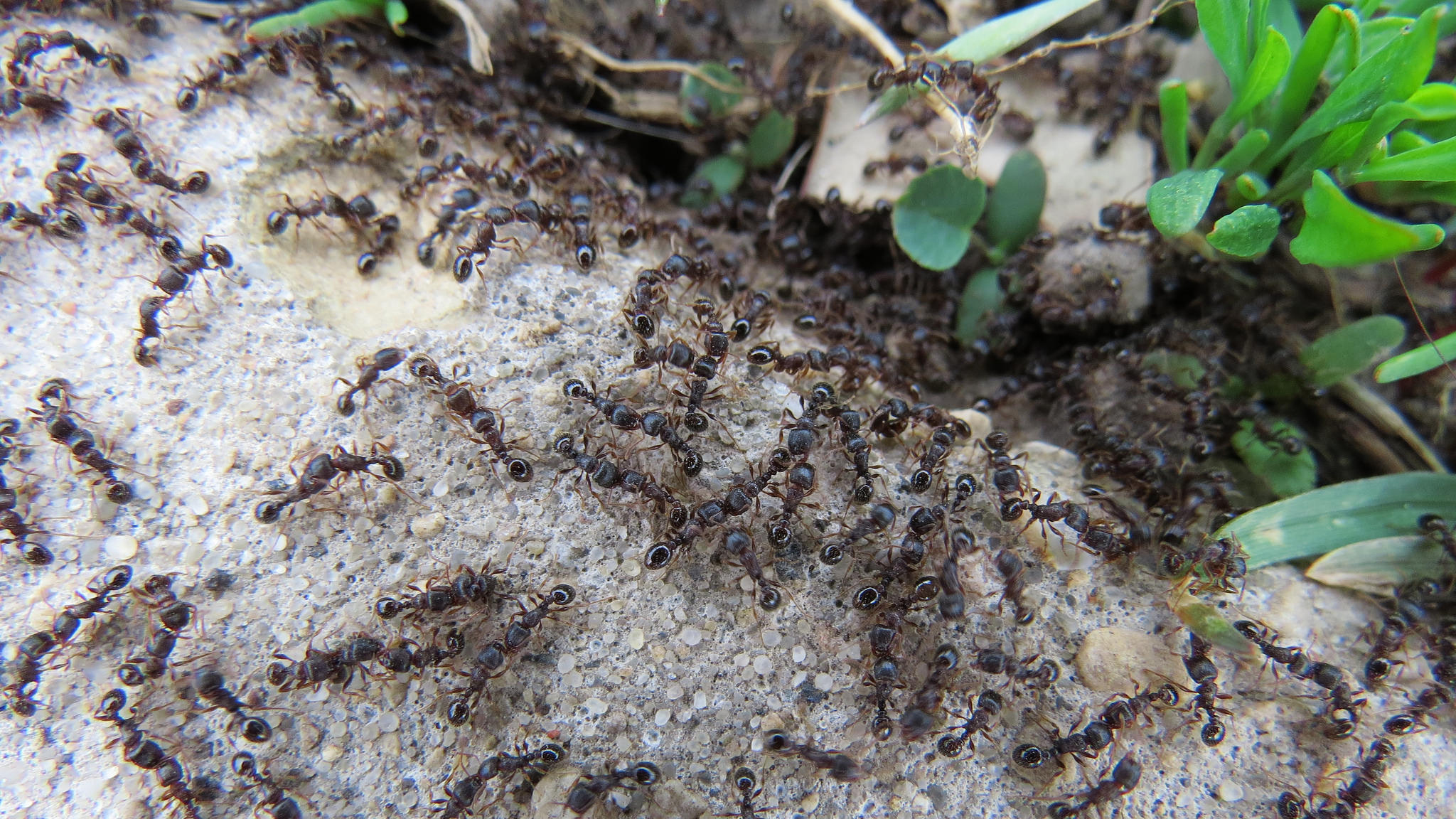 There's a chance for new discovery where you least expected it, right in your own backyard.
"We know that as we build cities, as climate changes, as habitats change that the ants change. But we don't have a good sense of how what they do changes," Dunn notes. "So here we're trying to understand what they're doing now in order to understand what they might do in the future."
In order to answer these larger questions, the Your Wild Life team is asking not only where the ants are, but also what they like to eat. They initiated the Ant Picnic citizen science project, which includes lesson plans to find out.
Teachers and students had the same questions about ants as the scientists and researching these questions relates to the standards for classroom science. Add in the abundance of ants around the world and Ant Picnic is a natural fit for classroom science.
How to Get Started
It's easy to collect your samples for Ant Picnic. All you need are some Pecan Sandies cookies (a standard ant bait), sugar, salt, amino acids, cotton balls and a little patience.
You can participate in Ant Picnic from anywhere in the world. You are helping scientists learn more about the diet preferences of ants and the data will be available to explore later in the Summer 2016.
You can submit samples from anywhere in the world. Once the samples are processed (please be patient) your submissions will appear on the online map.
Teachers can find guides on how to teach citizen science and download lesson plans for Ant Picnic online.
Your Wild Life is looking for more scientists who are interested in getting their research into classrooms through citizen science. If you have a project (or know of a project) that you'd like to see in classrooms (ranging from pre-K to university), please contact Lea Shell.