The past year has been a harsh one for Texas ocelots, with seven of the spotted cats killed on roads, according to a release issued yesterday by the U.S. Fish and Wildlife Service (USFWS).
The population of Texas ocelots hovers, at best, in the dozens, so every cat counts. The loss of even one on the roads is devastating news for conservationists.
Two years ago, I reported on the ocelot situation in south Texas. I spent a day with USFWS biologist Hilary Swarts at Laguna Atascosa National Wildlife Refuge, the heart of Texas ocelot range. She showed me her methods for capturing and tracking ocelots to better understand their movements. I also spent time with private ranchers working with The Nature Conservancy to protect ocelot habitat.
I left that trip inspired by passionate researchers and conservationists doing everything they could to save this spectacular animal. But I also felt saddened by the array of problems faced by ocelots, from the border wall and associated issues to growing cities to habitat loss. And roads.
Roads represented one of the biggest threats to wildlife, particularly since one highway sliced right through prime habitat.
In fact, soon after I published my stories in July 2014, Swarts contacted me with the news that another ocelot had been killed on the highway, a saddening loss.
It got worse.
A Deadly Year
Following that death, more than 11 months went by without a death. Then, in June 2015, a female was found dead near a road and was confirmed killed by a vehicle.
"Of course we were devastated, since almost a year had passed with no reports of ocelots hit by cars. Also, it's especially harmful to the population when a female is killed, since it is the female rate of reproduction that helps the population grow," said Swarts in the press release.
Since then, six more ocelots have been killed on the roads.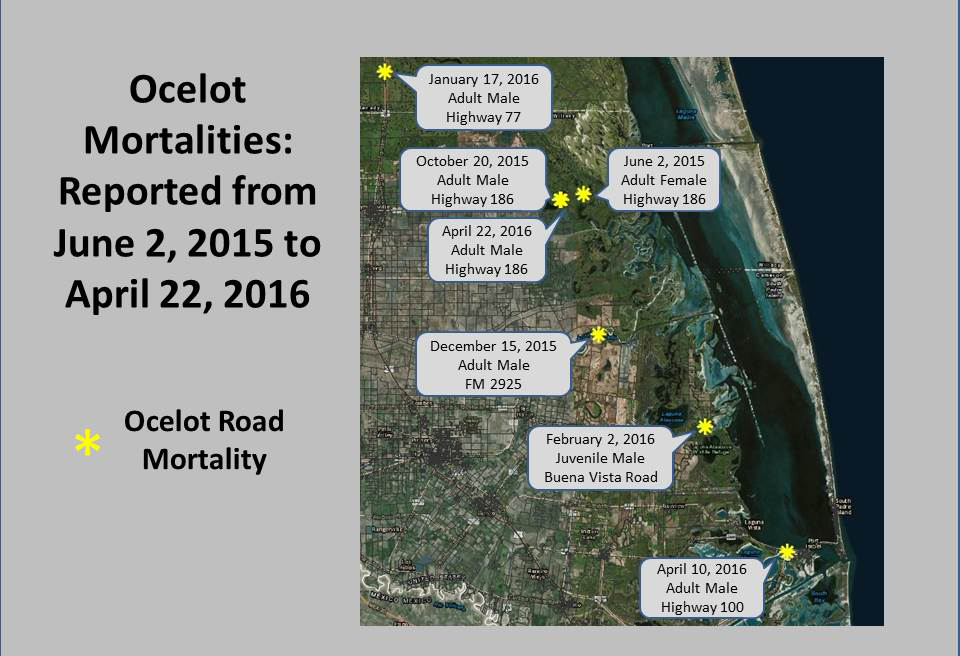 An effort to educate motorists about ocelot crossings, including improved signs, has not stopped the deaths.
With a small, isolated population of mammals, these highway deaths could prove a disastrous blow to the population. Is there a way to get ocelots over increasingly busy roads? Yes, according to the USFWS.
As the release states: "This terrible run of ocelot road mortalities emphasizes the crucial need for wildlife crossings to allow ocelots and other wildlife to pass under roads to avoid vehicles."
How Does the Ocelot Cross The Road?
Fortunately, wildlife crossings are already under construction. The first are being built on FM106, a road that borders and runs through Laguna Atascosa National Wildlife Refuge. While none of the ocelots killed in the past year died on this road, they do cross it. The road is being improved which will lead to faster vehicle traffic, requiring a better way to get the animals safely across it. The road will feature fencing that funnels ocelots and other wildlife to underpasses that allow safe passage to the other side of the road.
As Swarts notes in the press release: "This is new terrain for us, since wildlife crossings have not really been built in ocelot habitat before. It will be very interesting to see what our wildlife crossing monitoring program reveals about when and how ocelots and other wildlife use the newly installed crossings."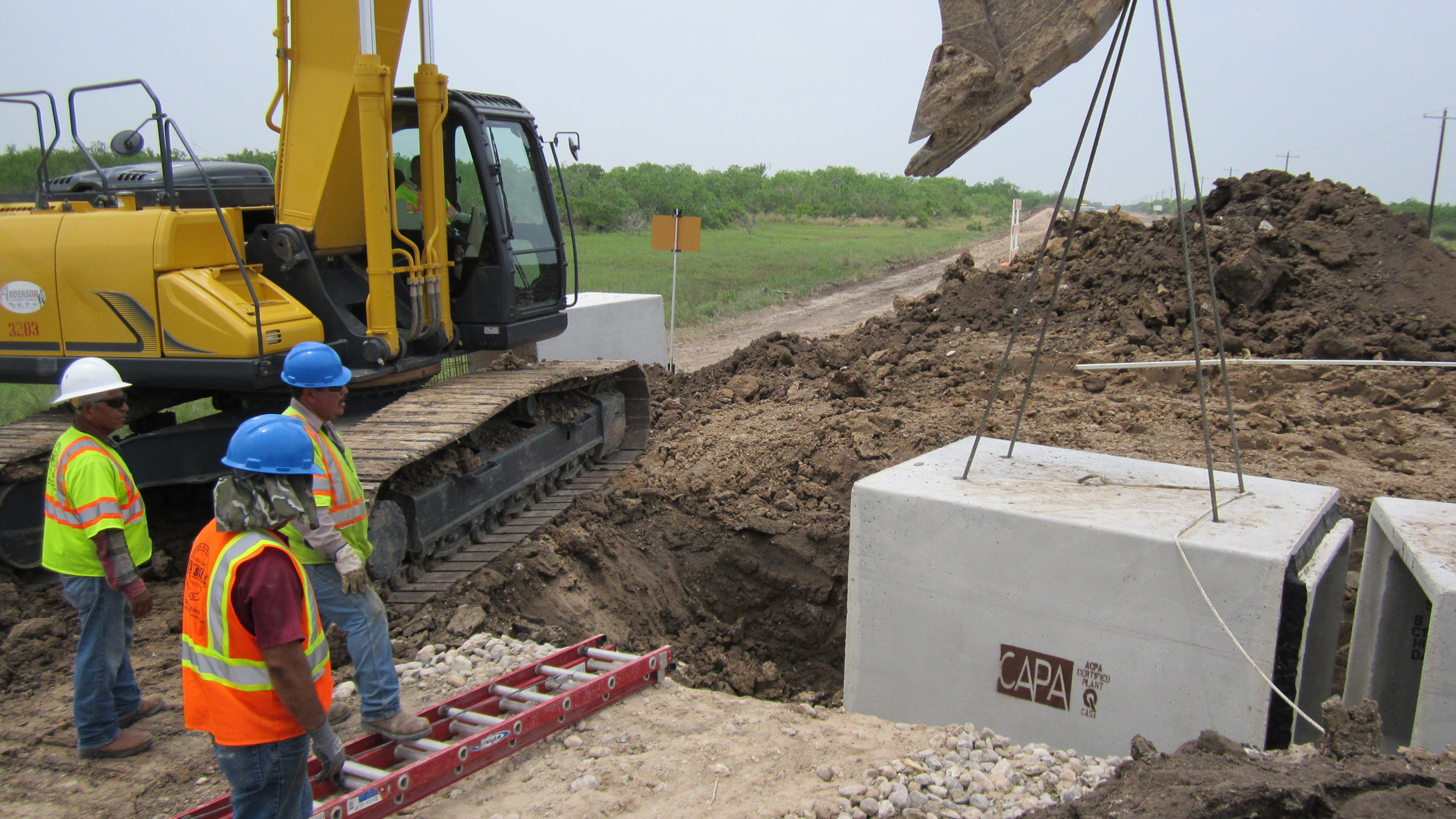 According to USFWS, the Texas Department of Transportation will also begin installing a series of four ocelot crossings this summer on State Highway 100: the site of five known ocelot mortalities.
Protecting and restoring habitat corridors in south Texas, including partnerships with private lands, will also be important for ocelot survival.
Roads are of course a reality across North America and around the globe. Increasingly, conservationists are seeking ways to allow wildlife to migrate and move across roads — improving safety for animals and people.
While the past year has been a horrible one for Texas ocelots, these new wildlife crossings offer a glimmer of hope. Stay tuned.