Imagine you're in a high-stakes poker game, and … your cards suck. You are good at this game, so you think you can bluff your way to victory anyway, until you look at the striking player sitting across from you. She is stone-cold confident, and poised, and it's suddenly clear. She doesn't bluff. You are in way over your head. She doubles down. You've approached this game with confidence, over confidence, and she's called your bluff. You fold.
As you pull away from the table you ask a friend, "Who is she?", and he says "That's Mother Nature."
I believe this high-stakes poker game is playing out right now for me and my fellow Americans.
Mother Nature just doubled the bet on the consequences of climate change, and right now the "cards" take the form of a paper just published in Nature by DeConto & Pollard. It presents an improved model of Antarctic ice sheet dynamics that doubles predictions of global sea level rise. It's been reported on all over the place (Washington Post, New York Times, etc.). Only time will tell how the new model stands up to scrutiny by the scientific community, but I think it's going to stick because (i) this study fills critical gaps in prior climate models (influence of atmospheric warming, and sheer strength of ice), and (ii) it predicts the known past better than prior climate models.
With this better model, we're looking at 5-6 feet of sea level rise by 2100, and over 50 feet by 2500. I can't extend my limited powers of empathy to 2500, but I am paying attention to 2100. My kids could make it there. Five to six feet – that's about twice what we thought the worst case scenario was a month ago. Five to six feet is disastrous for coastal cities all over the world. But I'm not here to rehash Climageddon – it's well covered by my TNC colleague Pascal Mittermaier here, and those newspaper articles above. And I've already ranted about how common sense folks should be way more freaked out by conservative scientific predictions about all four horsemen of the climate apocalypse (floods, fires, droughts, and disease).
Perhaps oddly, I view this latest bit of climate science with optimism. I know, I know. How can I be optimistic when my childhood neighborhood in Manhattan might require SCUBA gear to visit?
I believe – based on nothing but instinct – that the DeConto and Pollard paper will mark a critical threshold in social awareness and willingness to take action. The April 22 signing of the Paris Climate Agreement will help too. I think we are at a moment in time when every Who in Whoville who has been sitting on the sidelines and not taking this climate change business personally, might pause for a moment to consider what's at stake for our children. And decide that this game just isn't working for us.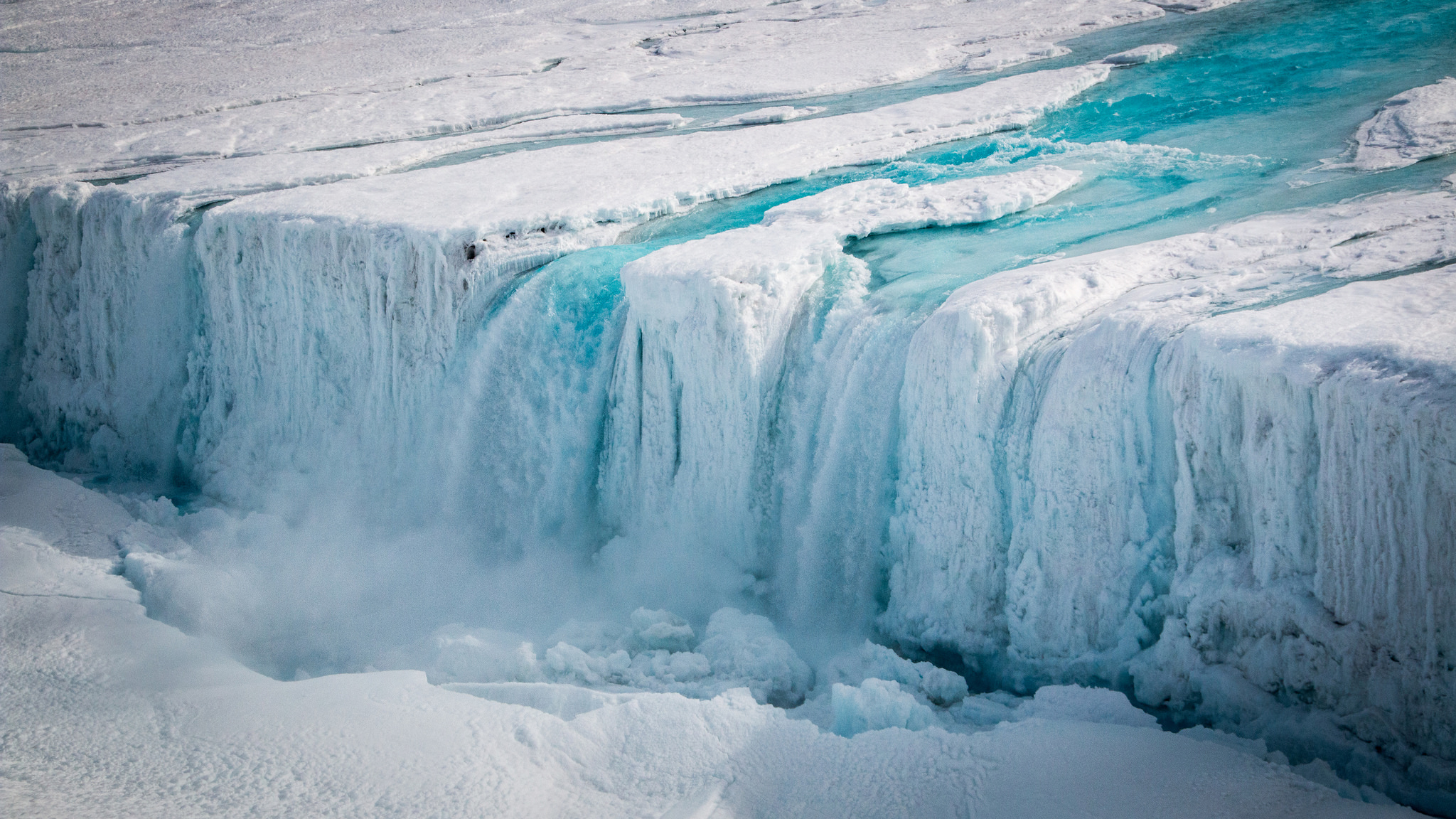 Let's take me for example. I talk like an eco-champ, but I have only taken the run-of-the-mill convenient lifestyle changes necessary to avoid being totally eco-lame. I compost. I sort-of recycle. I ride my bike when the weather is nice. I insulated my attic. I do not live in a McMansion. I never eat beef or shrimp – except when it is served to me unsolicited, in which case I devour it. Please don't ask me about the minivan or how many jets I hop each year. I took the carbon calculator and I'm WAY above the global average. It's time to fold the hand I'm playing. Sound familiar? I know many of my fellow eco-champs are playing a similar game.
The good news is, it's not double or nothing. DeConto and Pollard's predictions don't have to come true if we cut it out with the carbon pollution binge fest. It's a choice between a double-dog-dare disaster, or a safer greener world. Getting friendly with Mother Nature is not going to be easy, but it is going to be way fun.
So, here's my 2020 Climageddon To Do List:
Figure out how to travel less and stop buying useless stuff so I can do the following:
Buy a 100% electric model 3 Tesla. It's drop dead gorgeous, it's finally going to be affordable, and it out-performs every car in its class on every level. Ok, it takes 20 minutes to fill the tank – but I need a Rainforest Alliance certified latte every 215 miles anyhow.
Get some serious solar panels for our house, and our Tesla. The costs keep coming down.
Buy and reforest 20 acres of pastureland here in the Shenandoah Valley to offset our remaining carbon footprint (or just donate to The Nature Conservancy).
Stop eating beef and pork, and start hunting for venison on those 20 acres.
Here's why actually doing my 2020 Climageddon To Do list is going to be Totally Awesome:
A vision: I am looking across at my older brother in his Porsche 911, from the driver's seat of my Tesla Model 3. We are at a stoplight. The light turns green. All of a sudden his Porsche – engine screaming – is in the rear view mirror. New climate technology rocks.
Fireflies at dusk, filtering through the young trees growing up in my restored cattle pasture.
Trout returning to the stream running through my 20 acres, as the trees shade and cool the water, which is now crystal clear because tree roots lock down the soil.
Starry, starry nights by the campfire with my family and friends. We are frying up venison steaks and watching the fireflies weave through the young tree branches on our 20 acres. For me, the original climate technology – photosynthesis – rocks even more.
My grandkids get to visit the neighborhood I grew up in on Manhattan without a SCUBA suit.
What's on your Climageddon "to do" list? What are you most looking forward to in a cleaner, greener future?