That stray dog you just passed in your neighborhood? It's not a dog.
Across the country, coyotes are thriving amongst urban and suburban environments, often undetected. The medium-sized predator (in dog terms: the weight of a whippet, but with more hair) can find all that they need to survive in an urban landscape.
"I moved to Portland and one day while driving saw a coyote run across the street in a fairly close-in urban area," says Zuriel Rasmussen, researcher for the Portland Urban Coyote Project. "It's amazing that such a relatively large animal can go unnoticed most of the time."
It is promising for the future of wildlife conservation that mid-size predators like coyotes can flourish in our cities. However, not everyone feels the same way about coyotes moving into the neighborhood and there can be very serious conflicts between people and coyotes.
It's important that people learn to live with coyotes and that coyotes do not lose their fear of humans. That's where the Portland Urban Coyote Project and other similar projects come in. They are using citizen science to learn more about the habits & habitats of urban coyotes and to teach people how best to react when they see a coyote nearby.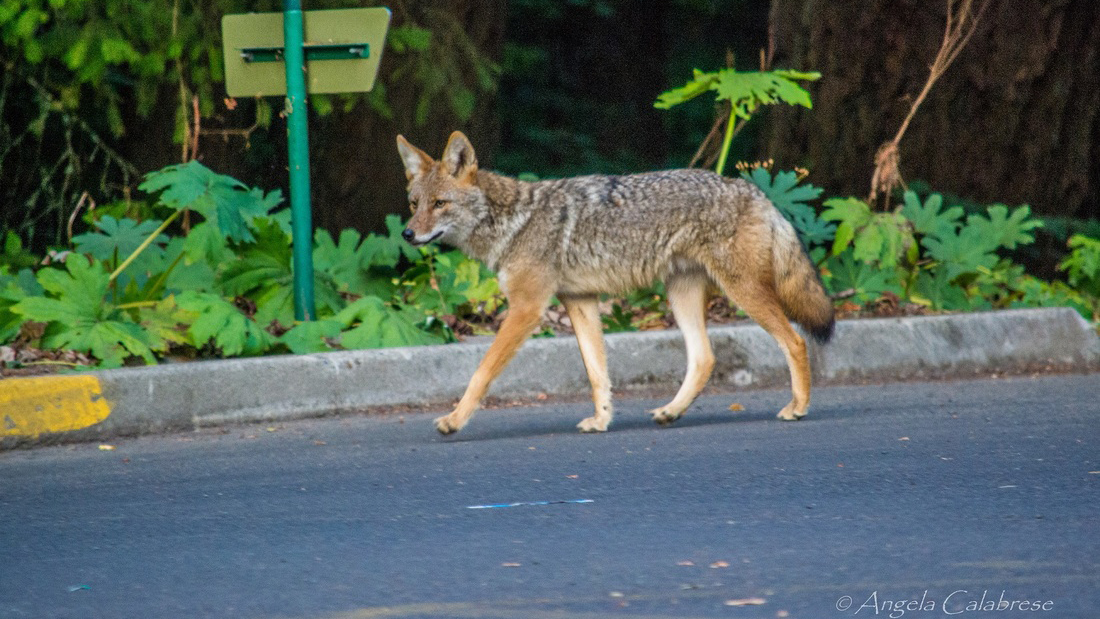 First and foremost, Rasmussen warns, "Don't feed the coyotes!"
Why Is the Portland Urban Coyote Project Important?
In an urbanizing world, not only will more people live in cities: more wildlife will, too. Including predators. People will need to learn to live with predators, perhaps even some larger than coyotes, in the city.
Learning to live near coyotes and avoid conflict is an important step for people, pets, and wildlife.
"Most importantly, the first thing is for people to understand what to do when they see a coyote," Rasmussen says. "It's a relatively low risk; not necessarily scary. You should help keep the coyotes afraid of humans. Clap your hands and yell. Don't shoot them."
Participants in the project learn about coyotes from a quick tutorial and the information gathered on coyote distribution can be used in community outreach.
"We have partnered with Portland Audubon and one of the big things we are doing is to be a resource," Rasmussen explains. "With the sightings map, we can track which areas might benefit from targeted education, like a neighborhood that has sightings all of a sudden and learns that coyotes are in the area. We can have a meeting at the community center."
If you know that there are coyotes in your neighborhood and you're concerned, you might also clear up anything in your yard that might attract rodents (e.g. brush, trash, outdoor pet food) since they are a staple of coyote diets.
What Can You Do to Get Involved?
If you live in the Portland Metro area and you see a coyote, report it.
Live elsewhere? Urban coyote projects are becoming more common; there might be one near you.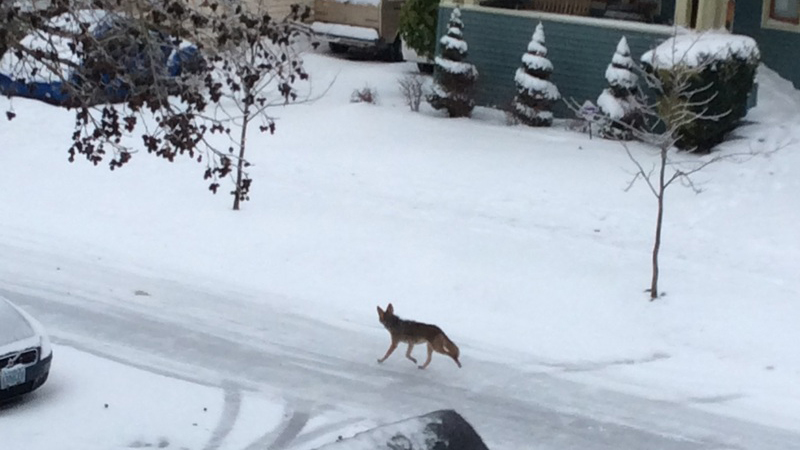 Wherever you live, I recommend the Coyote Tutorial; it's interesting and it only takes about five to ten minutes.
If you would like to improve your chances of seeing a coyote in the city, your best bet is to get up early. The Portland Urban Coyote Project has had sightings reported at all times of day, but coyotes are often seen by people who get up early, such as joggers.
"Keep a safe distance," Rasmussen notes. "If the coyote sees you, then scare it away."
As you can see from the map, coyotes are all over the city. However, there are more sightings in cemeteries, golf courses, and natural areas (any area not used much by humans) — especially open, grassy fields.
Spread the word. Coyotes are in the city to stay. Whether you're excited to see them around or wish that they would stay away, learning to live next door is going to take some adjustment.