Have you seen a short-eared owl? (It's ok if you say no. That's the case for most of us).
These nomadic birds range around the world — if you're in North America, South America, or Eurasia there's a chance they live near you — but due to their secretive habits and thinly dispersed populations they are rarely seen.
And those sightings are getting fewer and farther between. A study of citizen science projects like the North American Breeding Bird Survey (BBS) and the Christmas Bird Count (CBC) has revealed a range-wide, long-term decline (estimated at a cumulative decline of 67% since 1966 by the BBS).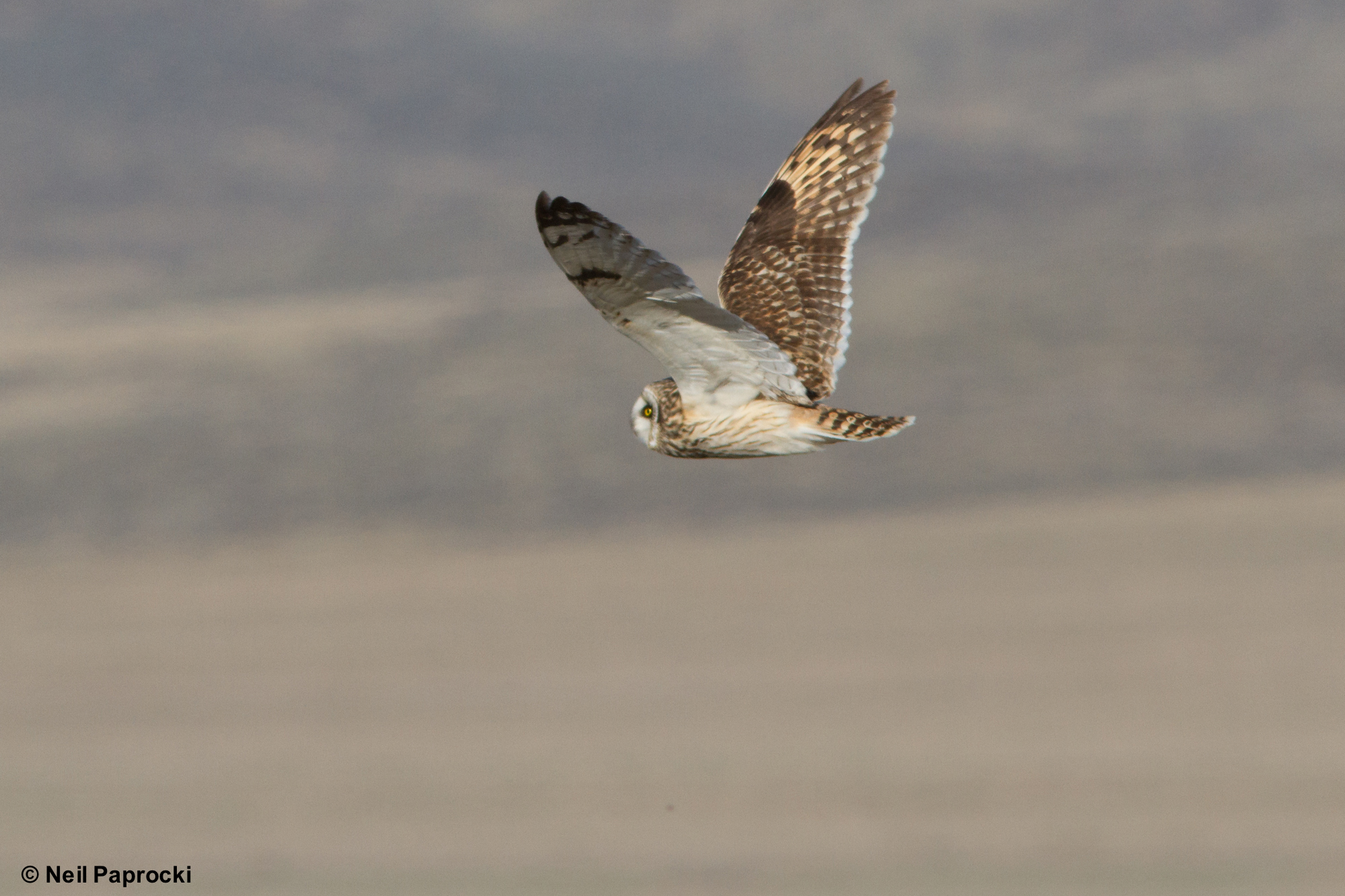 "Those projects weren't designed for short-eared owls, but the evidence is still compelling," says Neil Paprocki of HawkWatch International (HWI). "The unknown factor intrigued me and I enjoy working with under-studied or lesser known birds. Short-eared owls are nomadic in their movements and it's hard to predict where you will find them from year to year."
He and other researchers at HWI, the Idaho Bird Conservation Partnership, the Intermountain Bird Observatory, Tracy Aviary and Utah DNR were inspired to start targeted Short-eared Owl Surveys that will provide a baseline for short-eared owl abundance and start to answer questions about the cause(s) of the decline and find solutions.
The surveys begin their second year in Idaho and Utah and they hope to expand to other states soon.
Why Are Short-eared Owl Surveys Important?
Finding the cause of short-eared owl declines could help to protect not only these owls, but also other species that depend on the same habitats for survival.
Short-eared owls, though they spend time in other habitats, rely primarily on grasslands for survival. On open grasslands, they find the small mammals that make up most of their diet and in the spring males perform a spectacular courtship dance, dropping from the sky while clapping their wings to impress the females below.
"The biggest suspected threat to short-eared owls is habitat loss and degradation," Paprocki explains. "They rely on large tracts of grasslands, one of the most threatened habitats in North America due to conversion from agriculture, other development, and the invasion of exotics."
For instance, in the United States, tallgrass prairie has been reduced by 99% from historical levels and in some states up to 70% of mixed & short-grass prairie is gone.
There is good news. Grasslands can be protected and restored.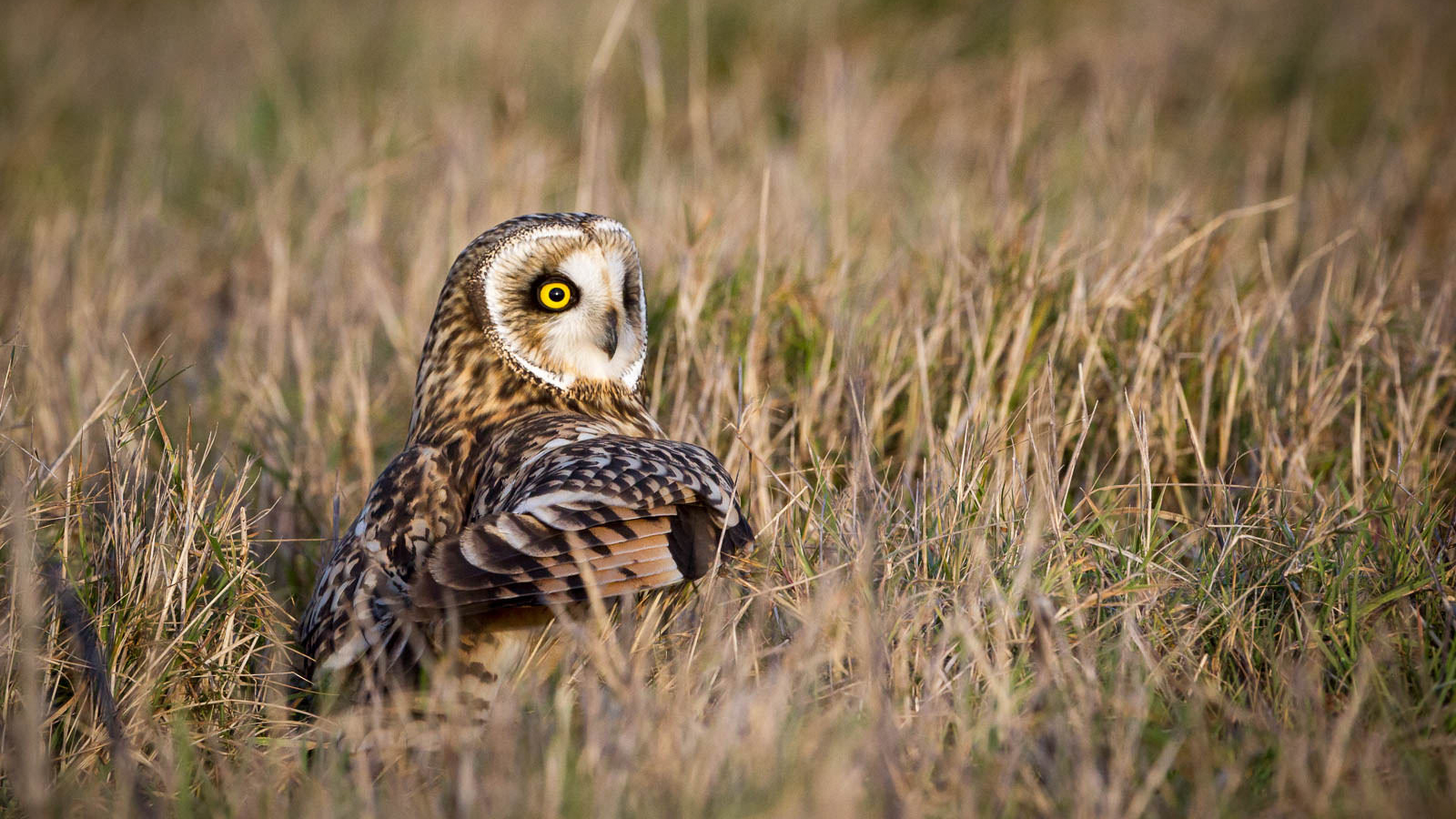 With better information about short-eared owls' favored habitats and hotspots, conservationists, land managers, and city planners can identify key areas to protect.
How Can You Get Involved? 
Check the Short-eared Owl Survey information and, if you're in Utah or Idaho, fill out a volunteer form. If you're in another state, you can still support the project and watch the page to see if they expand to your area in future years.
Volunteers sign up to survey an area and receive training in the protocols to follow when surveying and submitting data.
Then get out to see these owls – March-June is the best time to catch their stunning courtship ritual!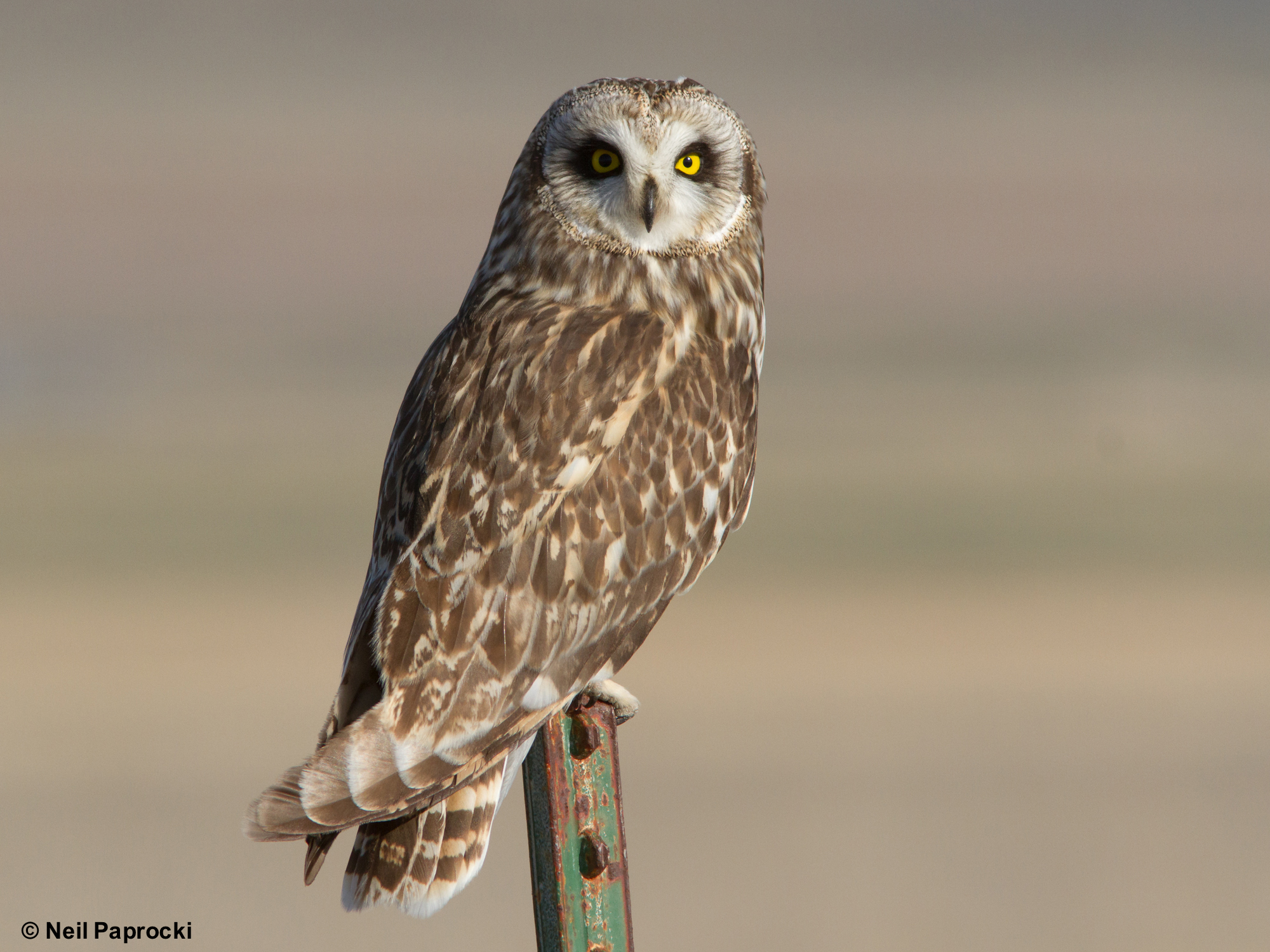 Paprocki's Pro-Tips for Sighting Short-Eared Owls
Owls are best seen in the late evening and early morning, while there is still light enough to see. Try going out just before sunset.
Look in habitats with a mix of tall and short grass.
Watch for the males' unique courtship display. They are very visible while doing this.
No matter where you are you can support the protection of your local grasslands either through protected areas or conservation easements.
The next time someone asks you if you've seen a short-eared owl, I hope you'll be able to say yes!