What is Project SNOWstorm?
With their strikingly white plumage, beaks surrounded by dense feathers and preference for nesting and roosting in wide-open places, it's no wonder that Snowy Owls catch our attention during their surprise invasions (a.k.a. irruptions) of the US every few years.
"Snowy owls only entered my life in a big way two winters ago [2013]," Scott Weidensaul naturalist, author and Project SNOWstorm team member recalls, "when the biggest invasion of snowies in at least half a century flooded over the East and upper Midwest — numbers probably not seen since the 1920s."
In December of 2013, Weidensaul and several other naturalists and researchers, seized the opportunity of the invasion to study the winter ecology of snowies. That collaboration has now grown to include more than 40 specialists and countless citizen scientists donating time, expertise, and resources.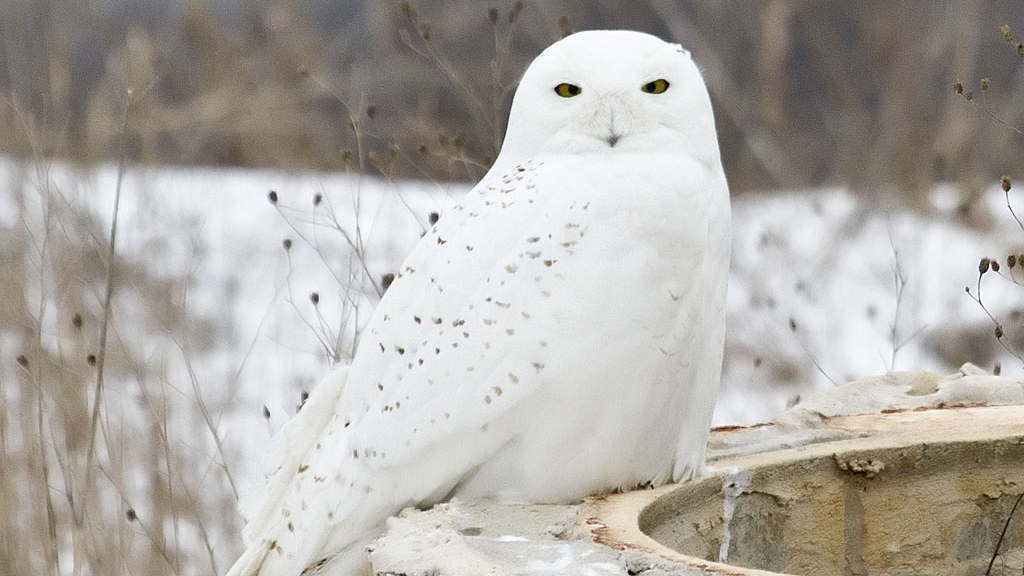 The project has two components: (1) expert bird banders and researchers catch select, healthy birds and put light-weight GPS transmitters on them to learn about their movements and behavior and (2) citizen scientists contribute geo-tagged, dated photos of snowies on the wing to help fill out age, sex and location data for a larger percentage of the population.
If you see a snowy owl this winter, take a photo and submit it to the project.
Why is Project SNOWstorm Important?
Scientists say there is still a lot about the winter ecology of snowy owls that we don't understand?
Even the cause of their biggest invasions is widely misunderstood.
"While most people assume the big irruptions like the one we saw in 2013-14 are the result of hunger and privation," Weidensaul explains, "they are almost always the result of very high lemming populations in some portion of the Arctic, resulting in a bountiful breeding season and the subsequent migration south of very fat, predominately juvenile owls."
The project has already shown that some of the conventional wisdom about snowy owl behavior was wrong.
"One thing people assume about snowy owls is that they're diurnal," Weidensaul says, "but our tracking data clearly shows that they do most of their movement and hunting after dark, just like most owls — at least in winter, when it gets dark. In the summer in the Arctic, when the sun never sets, they have no choice but to be diurnal."
And that's not all, despite the limitations of GPS & photographic data, Project SNOWstorm has gathered new evidence on the diet of snowies.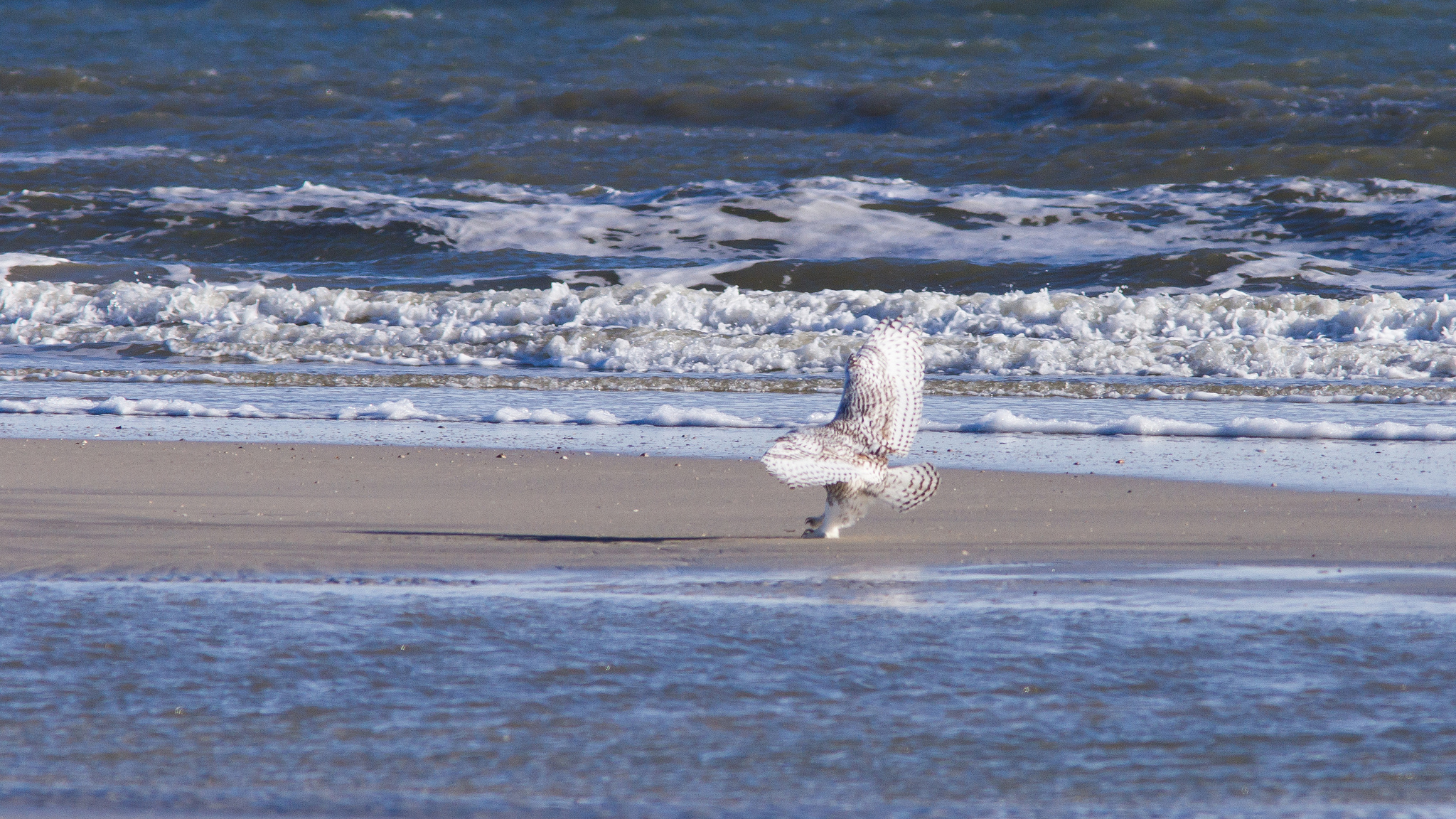 "Something else that we've been able to document in detail for the first time is the degree to which some of these owls in coastal environments are hunting over open waters like Delaware Bay and the Atlantic Ocean," Weidensaul notes. "On the breeding grounds lemmings are very important, but in winter they have a far less confining diet. Their taste for waterbirds has long been known, but no one's been able to document the degree to which some snowies zero in on ducks, grebes, gulls and the like."
As more information from the tracking devices and citizen scientist's images roll in, Project SNOWstorm is working to answer questions about how snowies use the landscape, answers that will be of value in conserving future habitat for Snowy Owls and protecting them from potential threats.
"By combining this data with highly detailed land-use information, we can start to tease out subtleties of habitat use and what makes some places so attractive to snowy owls, as well as larger patterns of movement and behavior," Weidensaul explains. "This is also the first time, so far as we know, that anyone has tracked migrating owls of any species and determined their flight altitude — an obvious concern, given the proliferation of wind turbines along Great Lakes shorelines and islands, to name one area where many of these owls migrate." 
How Can You Get Involved?
Even during a normal year, some snowies can be found in the northern US and southern Canada. You can check eBird's Species Maps to find out if there have been recent sightings in your area.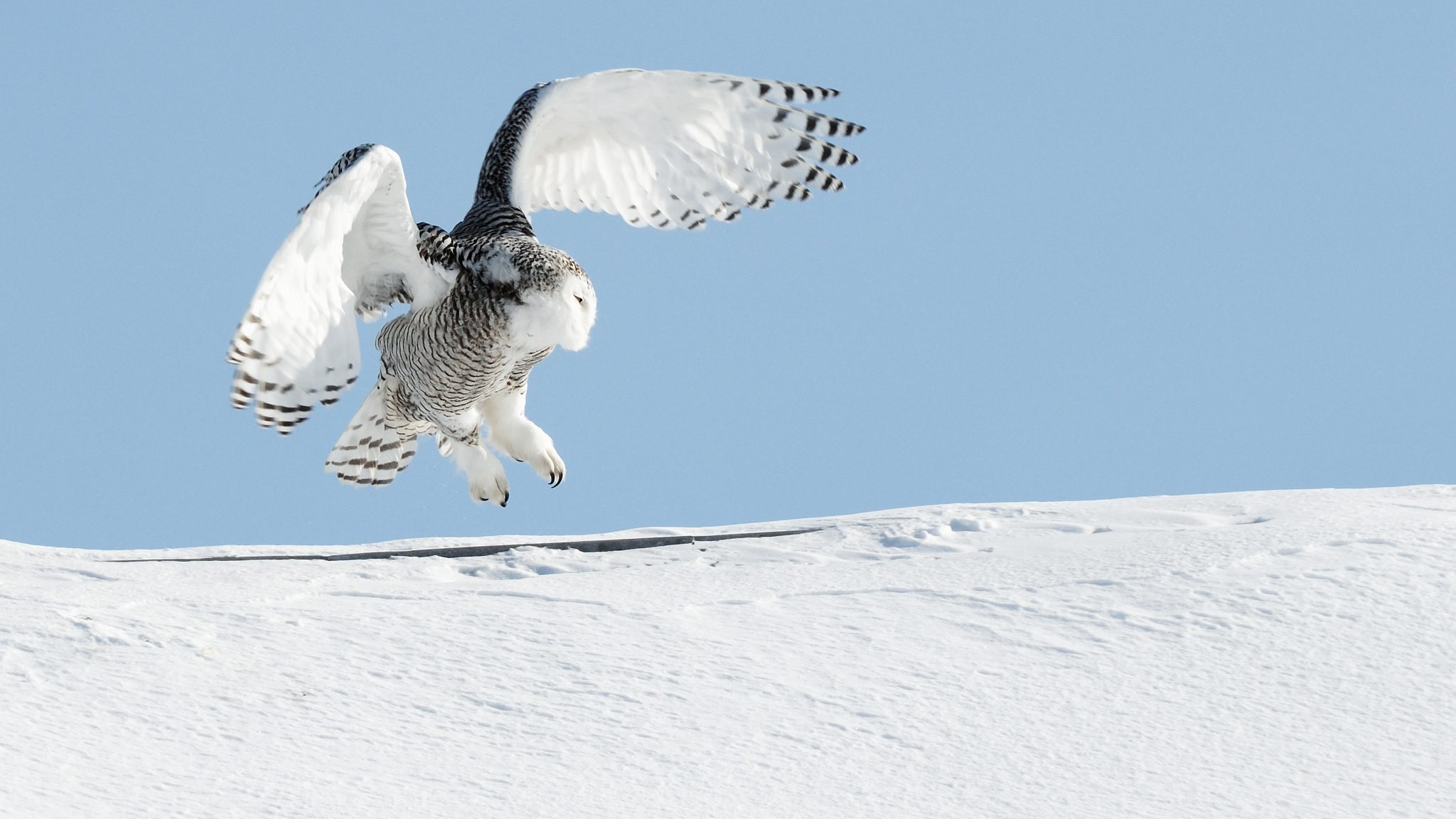 When you see a Snowy Owl get a picture that shows its open wings or tail. The barring in these areas allows researchers to identify the age and sex of the bird.
Do not flush the bird; wait patiently until it moves from its perch.
Then, submit your photo online.
Learn more and follow the research at Project SNOWstorm.