I did a lot of exciting birding in 2015 and saw a lot of great birds.
In Botswana, I found a roosting Pel's Fishing Owl and its fluffy youngster nearby. I saw elegant Blue Cranes in South Africa, witnessed the extraordinary dance of the Lesser Bird-of-Paradise in Papua New Guinea, and found the Rufous-bellied Seedsnipe in the high Andes — a bird that I had been looking for, on and off, for 23 years. Heart stopping (and finger freezing) stuff!
But amid the hundreds of birds I saw in 2015, there is one bird that sticks out and has a story all to itself. And the drama was amplified by the fact that I was closing in on a life list of 5,000 species.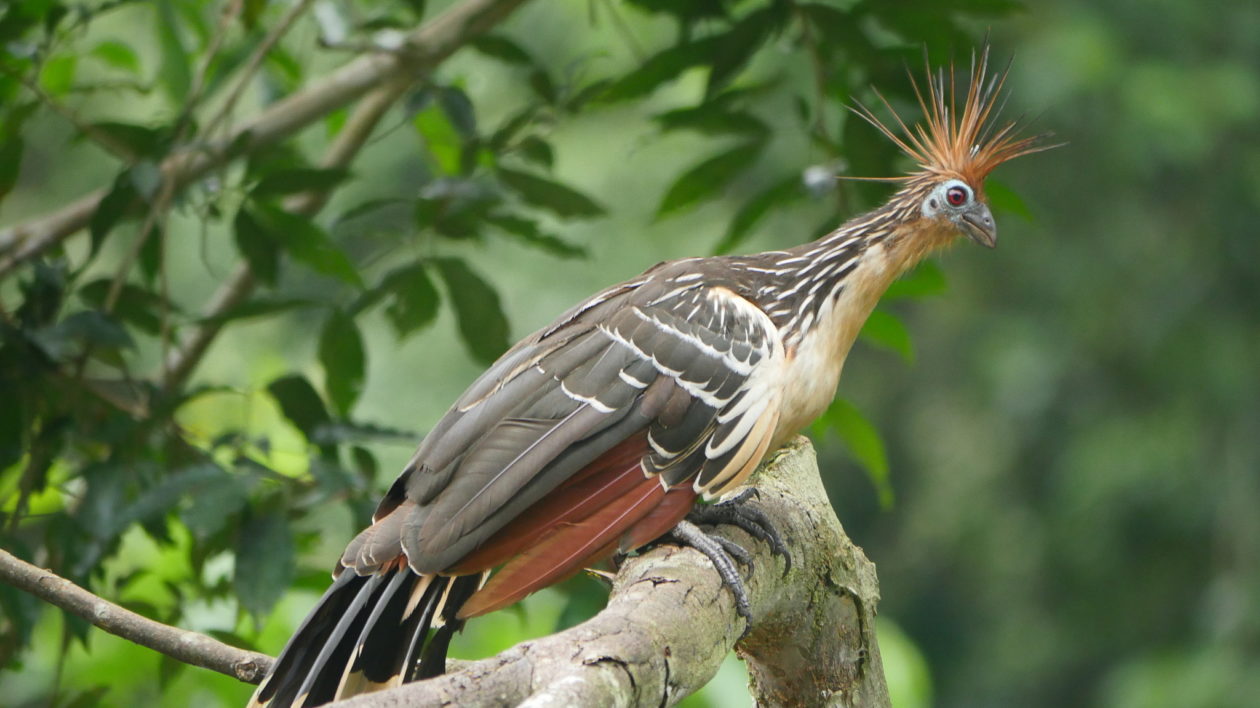 That particular bird was one of the final, amazing birds on an adventure-packed trip that my wife, a birding friend, and I look to Ecuador in late November. We focused mostly on the eastern slope of the Andes, with a trip deep into the Amazonian rainforest.
We stayed at Cabanas San Isidro, a lodge revered by birders that was established more than 50 years ago, when the uncharted lands of eastern Ecuador where first made available to the public by a government campaign to convert unclaimed lands into productive farms. Owner Simón Bustamante left the majority of his vast 1,900 hectare property untouched despite the pressure from many levels to clear the forest for what was then considered land improvement.
Traversing the remote tropics almost inevitably results in some logistical hiccups. On our last afternoon on the eastern Andes, we drove a few kilometers up the road to do some birding. When it was time to return to the lodge for dinner, we hopped in the truck and realized that the engine was completely dead. We couldn't push-start it, but thankfully we made it home with the help of some passers-by who had a large (and very old) truck and a tow rope.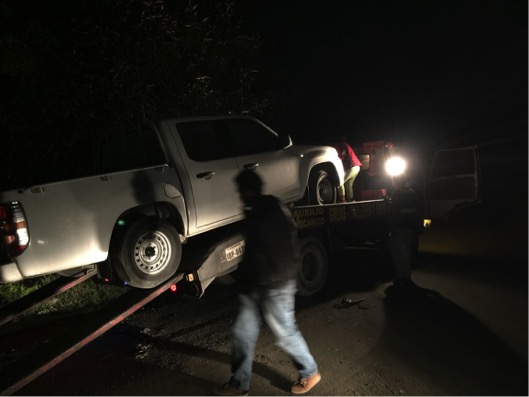 Problem fixed? No.
We had to be in Coca at 10:00 a.m. the next morning in order to get our boat ride to our next destination — Shiripuno Lodge — deep in the lowlands. It was a 4 hour drive minimum. And we had no vehicle.
In the midst of preparing a full Thanksgiving dinner for the lodge guests, Simón's daughter Carmen calmly called the car rental company for us. They told us they would send a taxi and a tow truck at 4:30 a.m. and indeed, they did!
While it was quite depressing to see all the oil pipelines alongside the road, it was not nearly as depressing as oil palm plantations that we hear have been taking over large chunks of northwest Ecuador and even parts of the Napo province in Ecuador's Amazon region. At the hotel, we spent the time drinking coffee and looking at the birds, monkeys, and fascinating sculptures in the hotel's garden.
Our guide, Fernando Vaca, showed up right on time. We loaded our gear and all supplies into two trucks and drove two hours to the end of the road. Awaiting us at the guard station — access to the area is strictly controlled — was a large canoe with an outboard motor.
We spent the next 5 hours cruising slowly down the winding river — pristine terra firme forest all around, macaws flying overhead, guans posing in the trees, shy Sungrebes on the banks. Near dusk, we rounded the last bend before the lodge, and there was just enough light to see one of my target species ­— a Fiery Topaz hummingbird. A great start.
Here we stayed in a primitive lodge, where a dozen individual tin-roofed cabins sat across a grassy field from the main, open-air lodge where we would swing in hammocks while awaiting our meals. Though we had flush toilets, a luxury for the forest, the shower water was pumped directly from the river, cold and full of silt. Our bathroom visitors included a tarantula and a small boa constrictor.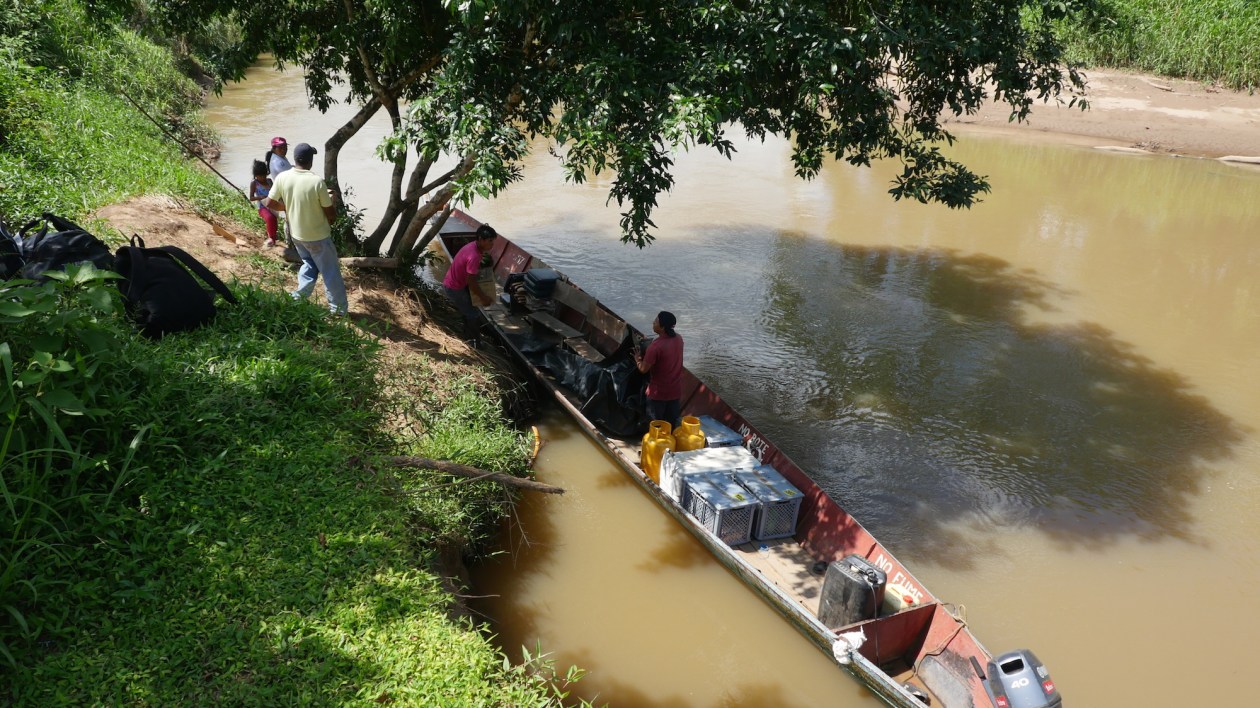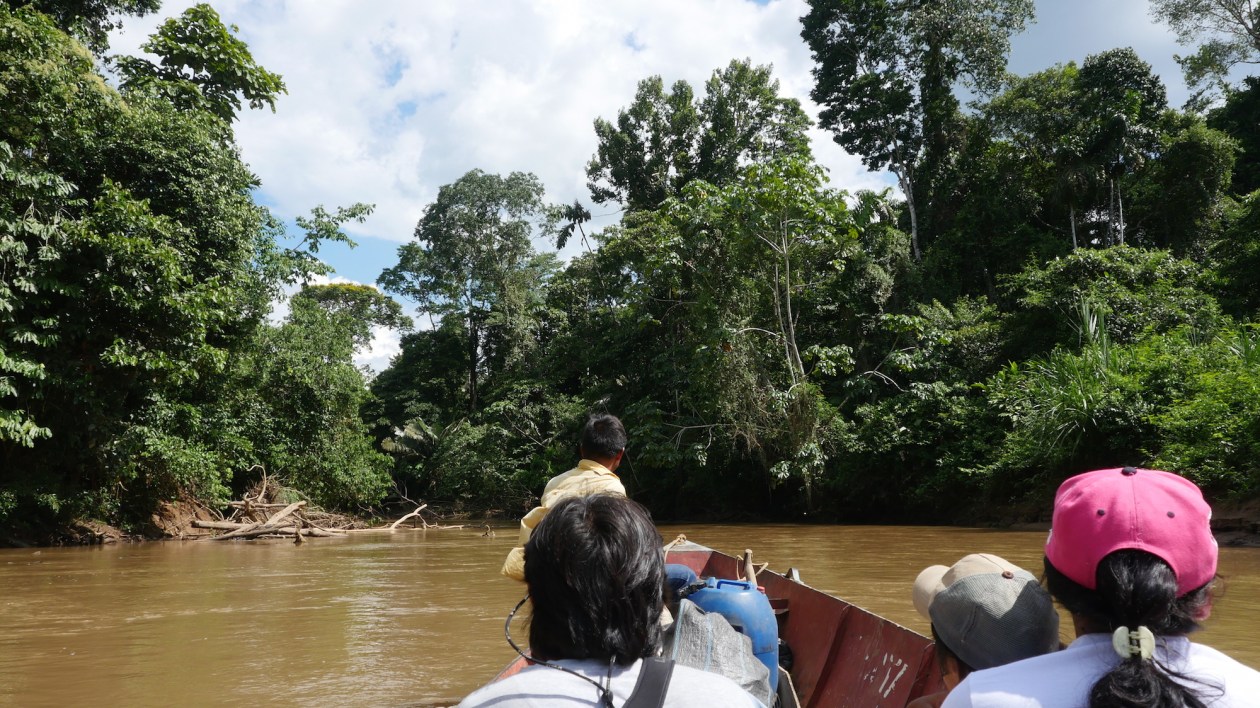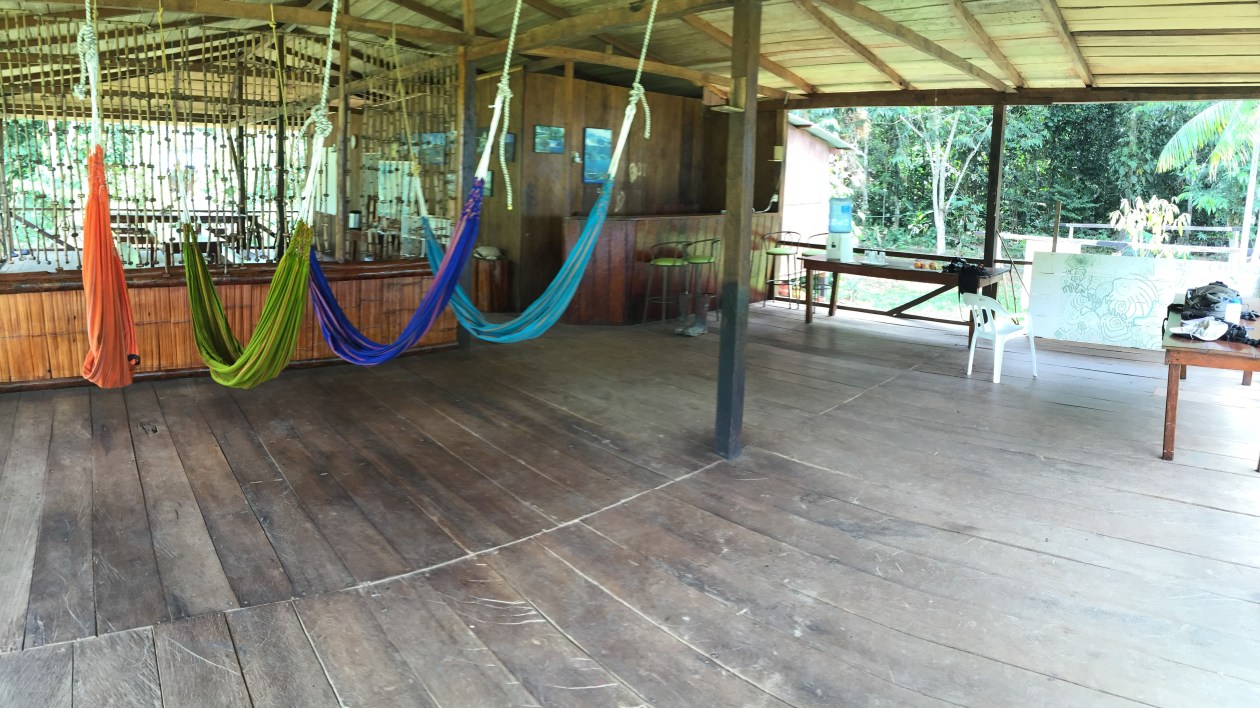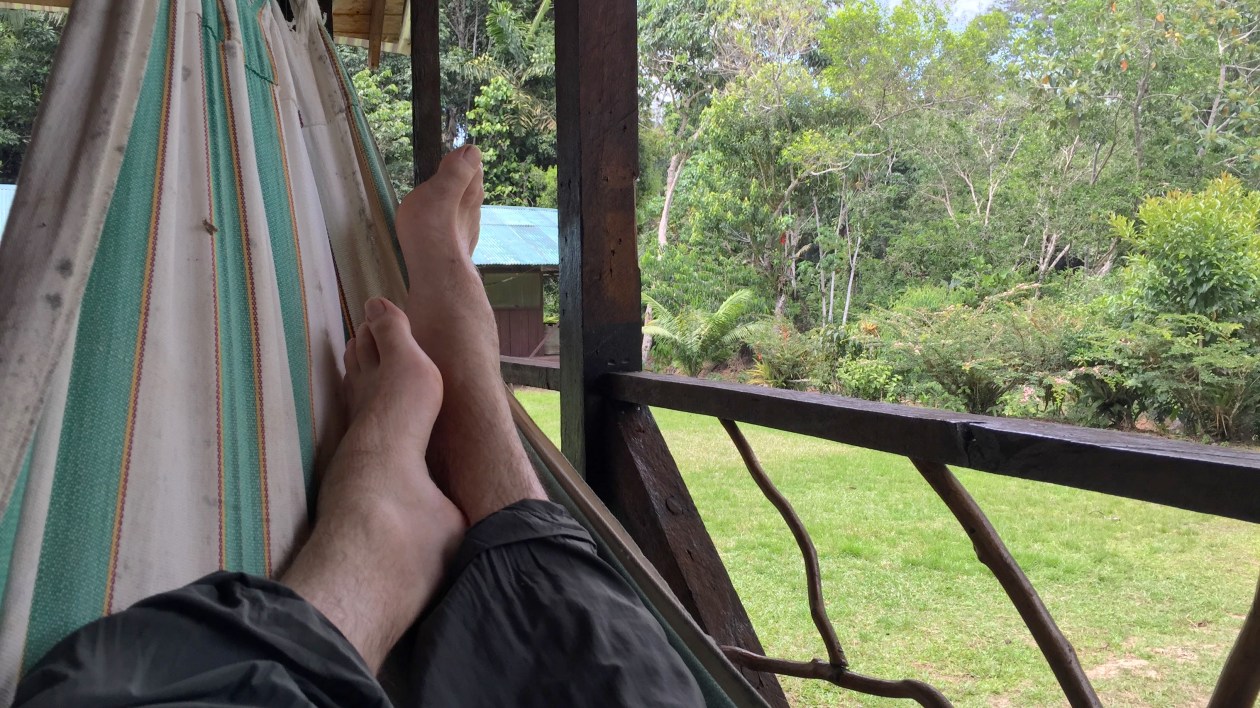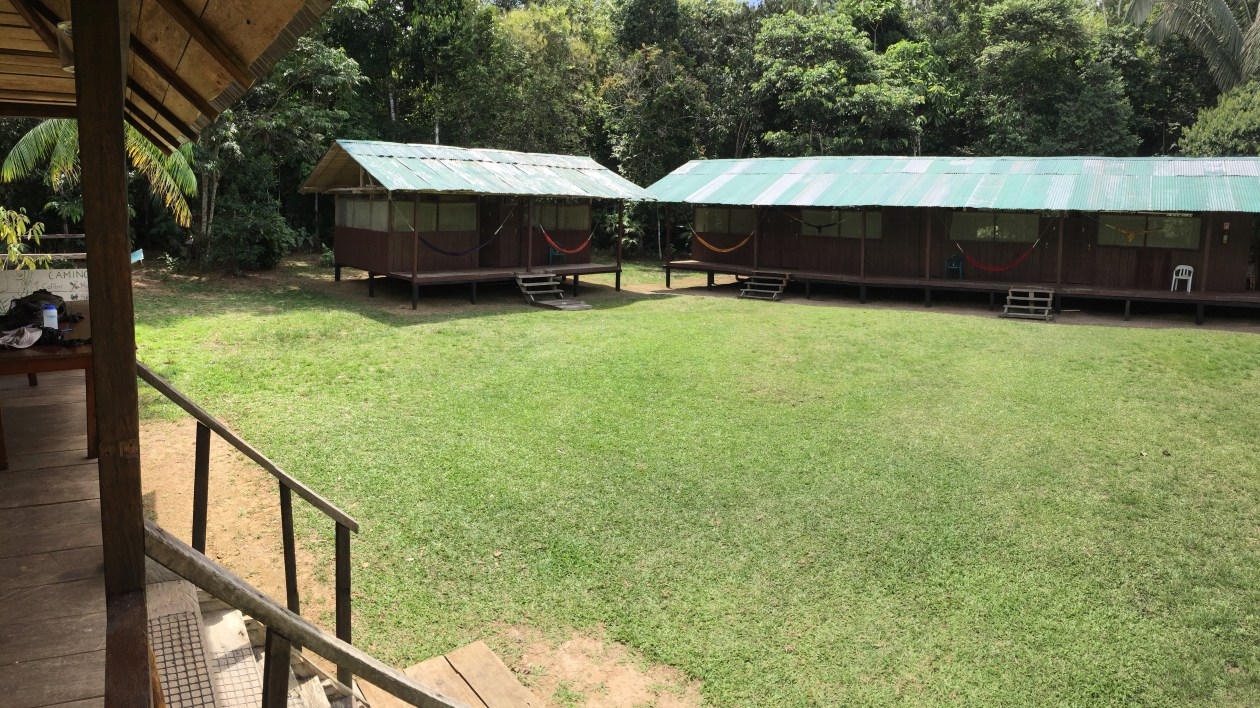 Click to enlarge |

1

of

6
X
Now the really tough birding began. The forest trails are very good, but even with an expert guide it was really hard to see birds amidst the dense vegetation of the forest interior. We slowly picked out one bird after another, hiking all day, up hills and through swamps, sometimes giving up in total frustration when we couldn't find a bird calling 10 feet in front of us.
Among the great birds we did get were Hoatzins (a prehistoric-looking taxonomic oddity), cotingas, flycatchers, and countless beautiful butterflies and moths. We also saw lots of antbirds — many following army-ant swarms — including the amazing White-plumed Antbird.
But as they days went by, there was still one bird I really, really wanted to see: the Rufous Potoo.
The Rufous Potoo is a nocturnal bird, thinly distributed across its range. It is very rarely seen during the day, because like all potoos, it sits motionless. It is easy to walk right past one of these cryptic birds, because the Rufous Potoo looks exactly like a red leaf. The only way to find one is to go out well before dawn and listen for its last calls before it roosts silently for the day.
Shiripuno, however, is one place they are sometimes found. A small chance is better than none.
We dutifully went out in the wee hours each morning, listening for the potoo's call. No luck. We also searched during the day, on and off, in its usual roosting area, for the five full days we were there, and still didn't locate it. It was looking like I had missed my top target bird of the trip.
Ever hopeful, I ventured out at 4:30 a.m. on the morning of our last day. I wouldn't have minded seeing a jaguar or other nocturnal mammals, but none appeared. After about half an hour or so of trudging around in the dark, slowly giving up hope, I heard the potoo calling, softly at first, only half of the song. I was unsure I had even heard it. But then a few minutes later — it sang twice, loudly!
Incredibly excited, I marked the spot on the trail by breaking two small branches and raced back into camp. We would need to wait for dawn before searching for it on its day roost; bumbling around in the dark would just flush it.
After a quick breakfast, we hurried back down the trail. I quickly found the marked spot and then slowly walked a little way along the trail, looking hopefully into the tangled dark-greenery. Deep in the forest, I saw a weird, rusty-colored leaf that looked nothing like a bird — but I took a second look just in case. And as I focused my eyes, a reddish-brown, white-spotted bird came into view ­­— a Rufous Potoo!
Almost beside myself with excitement, I softly called out to the others — "I've GOT IT!" Quickly I got them onto the bird (although it was going nowhere!) and we all rejoiced in this incredible sighting. We spent a good 20 minutes soaking it in, taking photos and some video, before it was time to leave to return to Coca.
Easily bird of the year! And, as it turned out, #5,000 on my life list!