To keep pace with our growing population, we need more food, more water, and more energy. It's a mantra that has become near and dear to just about every sector. But how do we scale up our most promising solutions to feed and fuel the world? That question dominated the dialogue at the recent Yale Environmental Sustainability Summit.
The answer is to mobilize. Investors know this. It's how they realize the full value of their money – by putting it into play for impact. The same holds true for science; it can't just sit on the shelf. By taking scientific knowledge from theory to practice we set in motion opportunities for widespread change. And when you couple investment dollars with innovative scientific approaches, the chances of bringing new, larger solutions to some of our most complex global issues get that much better.
There are now powerful models of this type of innovative science and finance working hand in hand. For example, Conservation International's Verde Ventures Fund provides loans to small- and medium-sized businesses, such as coffee farms with sustainable growing practices. Or Althelia Ecosphere, which is investing debt and equity capital in sustainable land use activities that generate environmental assets, such as carbon credits and certified commodities.
Or take the grasslands of Northern Kenya, where impact investing has created a market for sustainably managed cattle that ultimately boosts protection of wildlife habitat and strengthens community livelihoods.
Creating a Sustainable Economy So that People and Nature Can Thrive
There are tight connections between the health of the landscape and its ability to support people. When livestock grazing is too intense, it reduces the land's productivity, which in turn reduces its ability to support local livelihoods. By improving land management, including grazing practices, conservationists can help local communities maintain healthy grasslands that support both local communities and wildlife.
In the rangelands of Northern Kenya, wildlife and people live side by side. Protecting elephants and rhinoceroses and other endangered species like Grevy's Zebra isn't a matter of creating a new park or conservation area. Instead, conservation comes from effective stewardship of the land by local communities.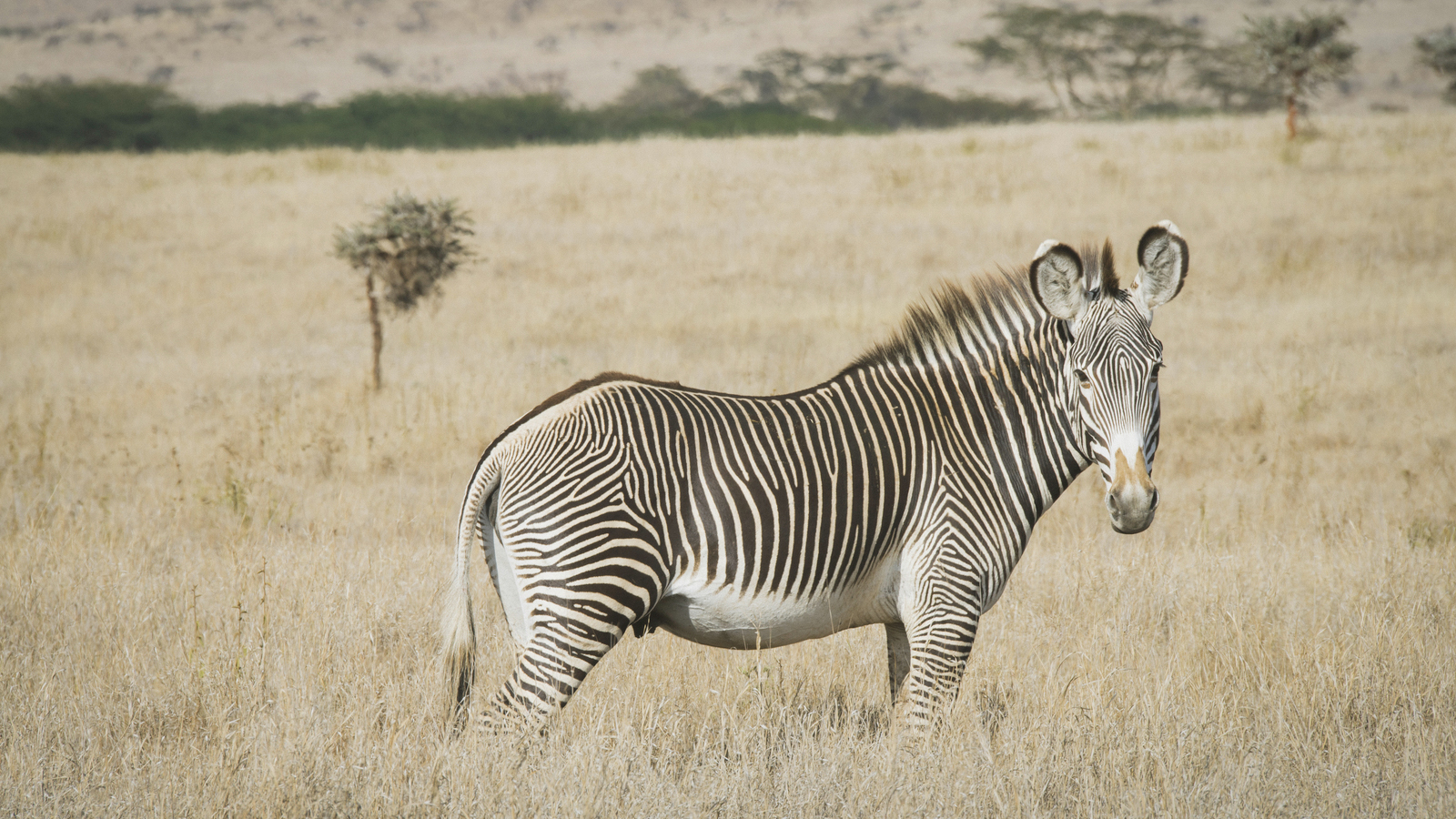 The Northern Rangelands Trust (NRT), a long-time collaborator of The Nature Conservancy (TNC), has successfully established several community conservancies across the region. Each is governed by a council of elders, which makes decisions about land management; investments in community resources such as clinics, schools, and ecotourism facilities; and conservation investments in wildlife rangers and patrols.
To be most effective, conservancies need incentives to support local conservation by the people who live within their boundaries. In the case of the Kenyan rangelands, pastoralists graze their cattle across grasslands they share with wildlife. Recently, population growth and climate change have stressed these habitats. Longer droughts and increased human-wildlife interactions threaten a balance that has held for generations.
Better conservation through financial incentives
In 2011, NRT created the Livestock to Markets program (LTM) that provides access to markets – an issue that has long been one of the economic barriers for Kenyan grazers. LTM solves this problem while also providing incentives for ecologically sustainable grazing.
Here's how it works: In exchange for conservancies improving grassland conditions through grazing management, LTM buys cattle directly from the conservancies. LTM purchases several hundred head at a time from program participants. Providing access to markets allows pastoralists to better manage their herd sizes, since they know they can sell animals when they need to at a fair price.
For four years, a $1M grant from TNC and other sources supported LTM by buying 1,000 cows per year from 5 of the 19 community conservancies in the region. But, the traditional grant funding – while essential – was a limiting factor in reaching a scale that would make this model sustainable in the long term.
In 2015, TNC's impact investing unit, NatureVest, helped source a new $3.5M impact investing loan that is enabling the program to buy 10 times the number of cows annually (now roughly 10,000 per year) from all 19 local conservancies – directly supporting the sustainable management of 1.2 million acres of land.
Tweet this quote
A new social venture, NRT-Trading, a for-profit offshoot of NRT, has been established to manage the LTM program into the future. Another $3.5M equity investment in the program from TNC later this year will be the first equity capital into the new enterprise, setting an enterprise valuation and enabling the construction of a new meat processing plant as well as the purchase of other capital equipment.
Through impact investment, we've not only scaled up this one project. We've also created a vehicle – NRT-Trading – that can continue to accept new investments, both debt and equity, and develop new enterprise-based models for conservation. And this social enterprise is a model that can be replicated across East Africa.
Is it working? NRT monitoring shows that elephant poaching has declined 40% over the past 4 years. Incomes for pastoralists have increased, as have revenues for the conservancies (which receive a levy for every cow sold). This has led to increased investment in community assets and wildlife patrols, while increased income for pastoralists means less incentive to poach elephants.
Making a project financially attractive through strong measurement tools
One challenge worth noting with impact investing is that by creating projects that are large enough to attract investment, it can be difficult to monitor conservation and social impact outcomes effectively, especially at larger geographic scales. This monitoring is critical to assure that the desired impact results are reached.
Ecological and social monitoring can be complex and resource intensive, and to go from working with individual conservancies to across all of them and 1.2 million acres of land included in the NRT program required scalable science methods to assess outcomes. One way NRT was able to achieve this was by developing the Wildlife-Conservancy Management Monitoring System, or Wildlife-CoMMS. It uses over 300 trained rangers working across the conservancies to observe wildlife trends using GPS devices.
Another critical element of the LTM program's success story is the four years that NRT and TNC spent incubating the program with grant capital. The result of this work was we now had four years of financial data that helped us convince an investor he could get his money back – the economics of the deal were clear, even if the risks were high. Conservation investments often need this critical incubation period, supported with philanthropy, to prove out as investable deals.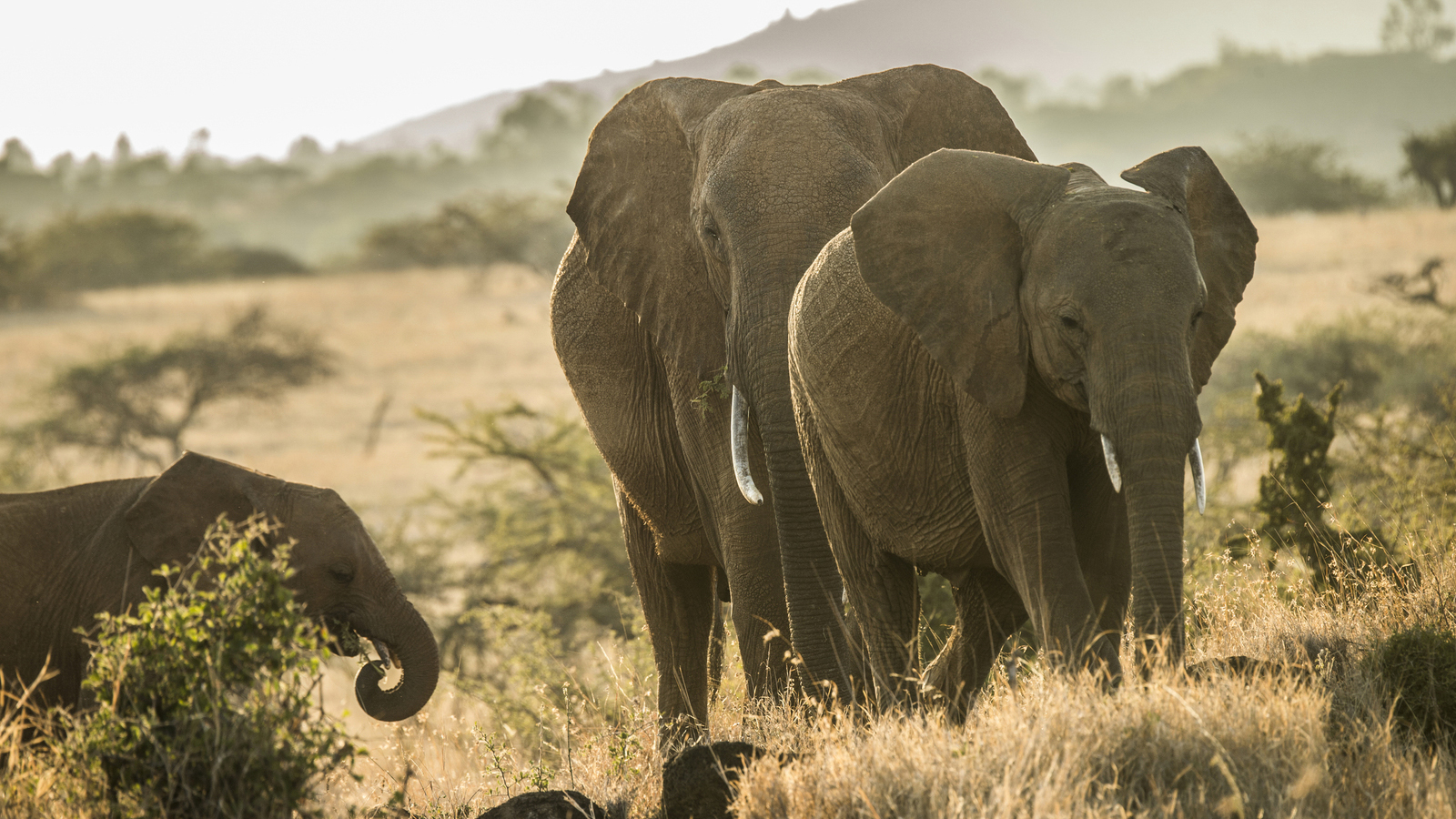 Marrying financial returns with conservation outcomes can entail additional costs around spatial planning, mapping, and monitoring, and structuring these transactions requires intellectual capital that is not recovered through a pilot-scale investment.
The bottom line is: incubation funding from donors lays the groundwork for making the project attractive to potential investors later on – while ensuring environmental outcomes – and that makes it worth the upfront costs.
Even after a project is incubated, there is still a lot of risk around execution at scale. NRT-Trading wasn't ready to commit to repaying a higher-cost more traditional loan given the continued risks around growing the program by tenfold. The concern was whether the program would grow too big, too soon. In order to address this issue, "patient" or long-term capital was needed as the first wave of investor dollars going toward a new market-based solution. The first loan to support LTM is a zero-percent, seven-year loan that we expect will be refinanced with more traditional capital.
There are significant opportunities to replicate the success we're seeing in Northern Kenya by increasing our conservation impact through private capital. As we learned at the Yale Environmental Sustainability Summit this month, investors increasingly perceive risk in traditional portfolios that don't account for climate change, resource scarcity, and poor governance. This presents conservationists with a huge opportunity to mobilize greater investor funding in projects and science that allow us to deliver both conservation impacts and financial returns at scale.
Editor's Note: This blog originally appeared on Greenbiz.