Here's a citizen science project that helps you track the values of trees – no matter where you live.
"I always loved stories like the Lorax and the Giving Tree," says Bill Toomey, The Nature Conservancy's Director of Forest Health. "I grew up in New England's forests, always exposed to trees and small patches of woods."
Whether through a forest, a tree on a nearby city street, or in the pages of a book, trees are the first way that many people encounter and come to care about nature.
As the Giving Tree so poignantly illustrates, trees also provide people with a multitude of services from cleaning air and water to products made from wood and many things in between.
They give us so many benefits that it can be hard to quantify, which is just what cities need to do when they make decisions about urban forests. That's where i-Tree, a suite of software tools from the USDA Forest Service, comes in.
What Is i-Tree?
i-Tree is a Swiss army-knife collection of tools that people can use to measure the impact individual trees and forests.
In fact, the collection of tools is so comprehensive it can seem overwhelming. But don't be daunted. Here's the information you need to get started.
For citizen scientists, i-Tree Streets and i-Tree Pest Detection are two key instruments in the i-Tree arsenal. (Many of the other tools are designed primarily for city officials and forest managers.)
For each tree that you select to inventory, i-Tree Streets can estimate the tree's effect on greenhouse gasses, air quality, and stormwater overflow. Find a group in your area that is conducting a tree inventory with i-Tree Streets. City governments and conservation organizations can collect the data for use at the local level.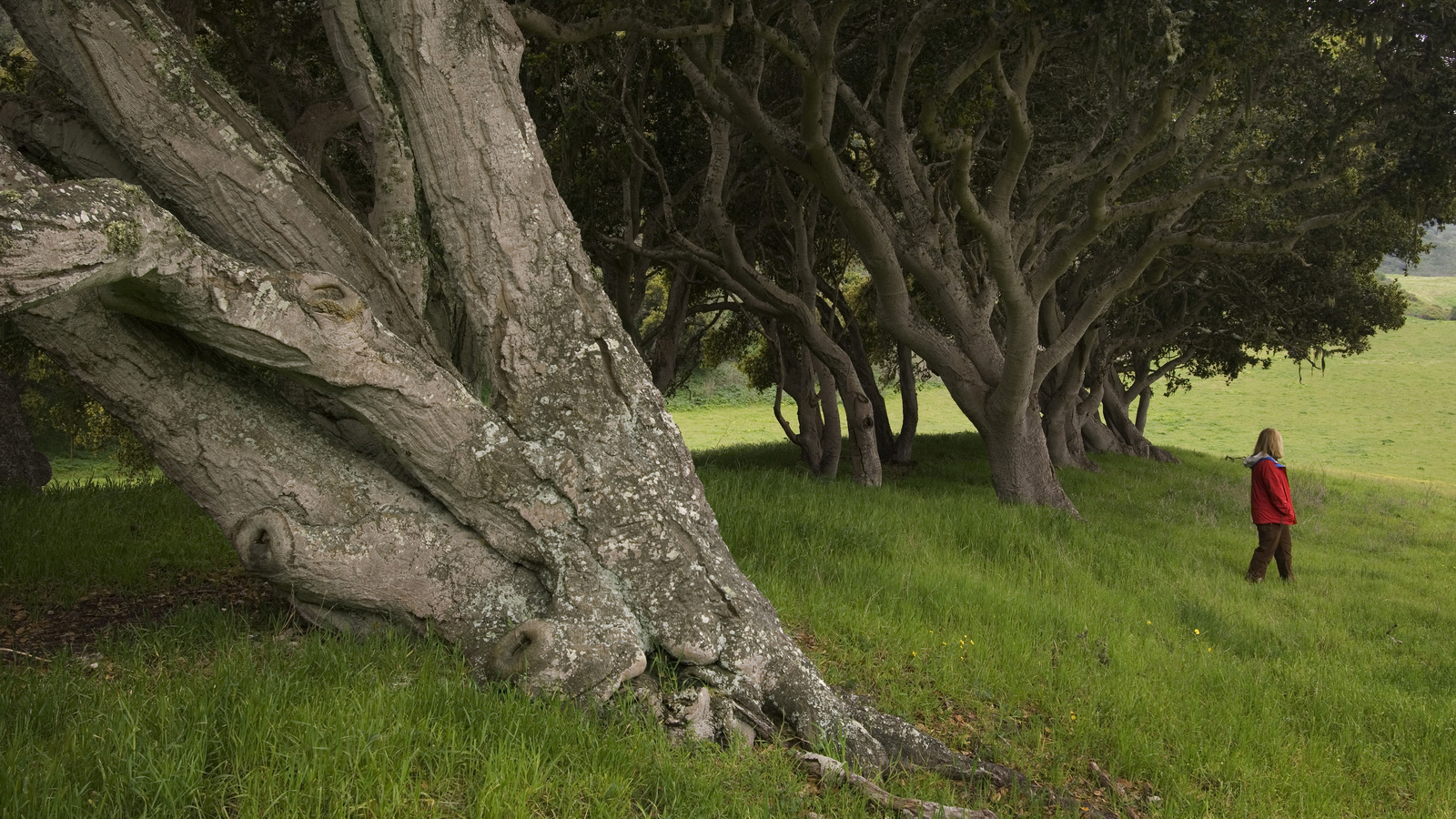 To expand your impact, include i-Tree Pest Detection in your monitoring plan. The tool provides a protocol for recognizing invasive forest pests. There are plans to build a national database for forest managers to track anomalies and trends in forest pest sightings.
Why Is i-Tree Important?

Most cities are losing tree canopy each year.
"Most cities are interested in planting more trees and see the values including environmental, social, and public health," says Toomey. "It's one of most economical things cities can do. The biggest barrier is a lack dedicated resources for planting and care for trees."
With the data provided by i-Tree, you can make a case for protecting trees in your area and planting more.
In New York City, an i-Tree assessment was influential in convincing the city to set a major goal – planting 1 million trees. A goal they are set to complete any day now.
"Planting a tree is just the first step," Toomey notes. "Trees need to be cared for and tended to until they grow to maturity. The most benefits are provided by mature tree. The first three years most critical in the life of a tree. "It can be a struggle to make sure people are out there helping."
One way to monitor and care for trees in your neighborhood is by joining a team of volunteers in your city. For instance, see these tree monitoring opportunities organized by Casey Trees in Washington, D.C.
Tweet this quote
Having a community of volunteers allows for monitoring the value of trees over a greater area and distributes the burden of caring for city trees through those critical early years.
If you're not already a green thumb, the Nature Conservancy's Healthy Trees, Healthy Cities project has resources to show you how to plant and care for a tree.
Invasive forest pests are one of the most devastating threats to US forests. They threaten most dominant tree species in eastern forests (including ash, hemlock and oak), change ecosystems, and cost the US billions each year.
Don't think that because you're in a city, forest pests aren't an issue for you!
Toomey notes that many forest pest invasions begin in the city and spread from there. Including them in your i-Tree monitoring protocol can help stop them before they reach outlying forests.
How Can You Get Involved?
Visit i-Tree and explore the tools. Each one requires data about the tree(s) you are monitoring and their location.
Decide what level of involvement you're interested in and what groups in your area you might be able to work with.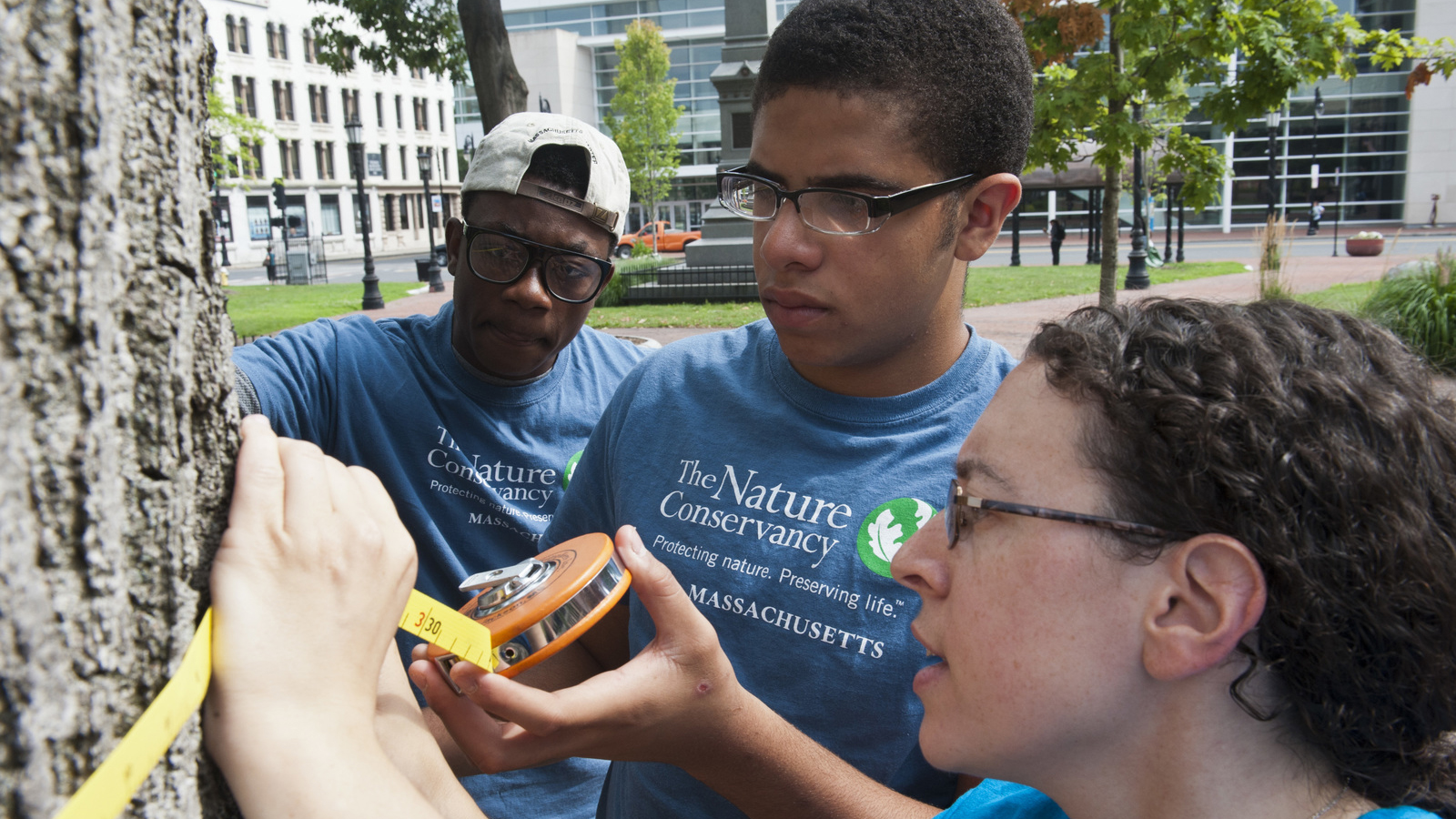 For i-Tree Streets, first work with your team to determine an area to inventory (anything from a neighborhood to an entire city, depending on your resources).
For each tree, enter at least the species, location, diameter at breast height – the more optional information you add, the more you will learn about the benefits provided by the trees.
i-Tree Pest Detection offers online training in pest detection as well as a Wiki for user support and a data entry tip sheet.
With these resources you are ready to get outside and get to know your trees!
Remember: "Trees do a lot for us and we can do a lot for them." – Bill Toomey