Communities across the US are turning to hunting to help get deer numbers under control. A waste of good venison?
Hardly. In fact many local deer management programs donate their harvests to local food banks.
These community-based programs model the best of win-win solutions—when addressing a major community challenge helps resolve another.
Meating Local Needs in Challenging Times
For many communities, conflicts between people and deer have exploded in recent years, including a rise in:
Wherever you live, people in your community go hungry every day. Statistics fall short in the face of hunger—but here is an example from my own backyard. I live in northern Minnesota, where 12% of the population is food insecure. Each day, that means 600 of my Northland neighbors visit a local soup kitchen or food pantry for meal assistance.
The Northland is not alone. All US communities face the challenge of feeding the hungry. Finding solutions means cobbling together resources available at the national, regional and local level. And for places with too many deer, one of those options is deer meat, otherwise known as venison.
Rare Fare
The recent World Health Organization study linking processed meats to cancer gives us all the more reason to explore alternative sources of protein.
Enter venison donation programs. With the locavore movement and the rise of the hipster hunter, venison is all the rage. Packed with protein, venison has half the calories and 80% less fat than beef. Wild venison is also free of the growth hormones and antibiotic supplements that many health-conscious consumers avoid. And it is humanely raised—by Mother Nature.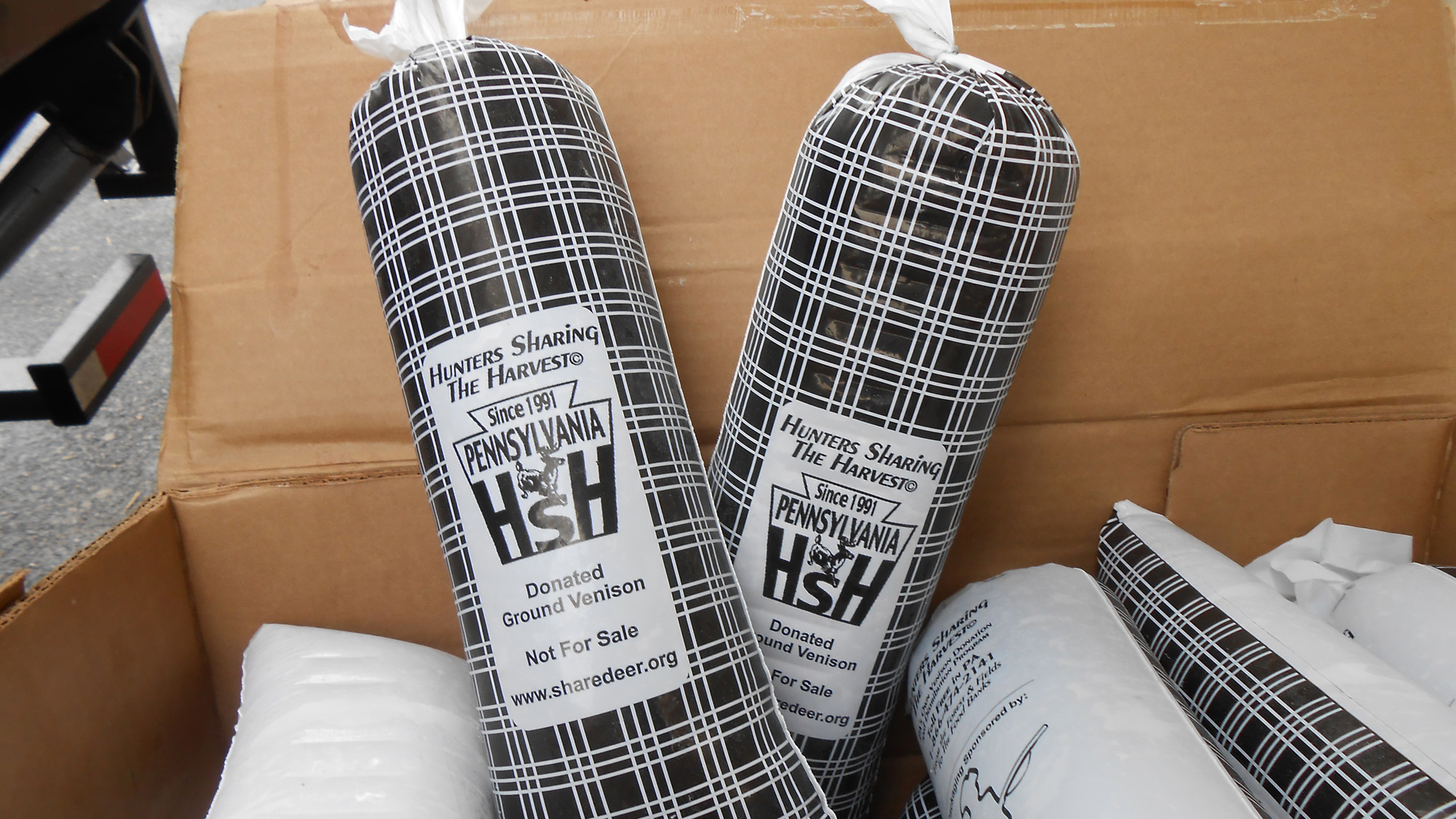 And that high-priced venison entrée on the menu at your favorite trendy bistro? The soup kitchen down the street is also serving it.
Not to split hairs, but the soup kitchen's venison is probably better for you. Chances are it was wild-harvested and donated by a hunter. The restaurant venison is almost certainly farm-raised; the commercial sale of wild meats remains illegal in the US. So if you obtain the required permits and engage in a legal hunt, you can eat the meat yourself but you cannot sell it to a restaurant. But in most states you can donate it to the soup kitchen.
Let Them Eat Venison
When it comes to feeding a crowd, venison stretches pretty far. Say the deer is on the small side — around 100 pounds. That equates to at least 40 pounds of high quality meat in the freezer. At table, it is protein enough for up to 200 meals. Let's do the math for Duluth, Minnesota. Duluth's community-based deer management program harvests ~400 deer each year. That's enough to meet the demands of regional food pantries for more than a month.
Wherever you stand on hunting, the value of venison donation programs speaks for itself.
For communities striving to get burgeoning deer herds under control, it makes sense to incorporate venison donation from the start. A number of places are doing just that:
Ann Arbor, Michigan is one of the nation's newest examples of community-based deer management. Ann Arbor's program was established in August, 2015 and requires that all harvested deer be processed and the venison donated to a local food bank. For example, the nonprofit Food Gatherers accepts venison donations as long as the meat is processed at a facility approved by the Michigan Sportsmen Against Hunger.
On Block Island, Rhode Island, harvested deer are processed in a US Department of Agriculture-inspected mobile unit. Meeting the island's needs for donated venison is the first priority, and any excess is donated to the Rhode Island Community Food Bank –a first. This example illustrates the logistical challenges such programs face in places where venison donation is relatively new. The mobile processing unit was driven down from Maine, then ferried to the island. Local options were entirely lacking.
In Bloomington Indiana all hunters are encouraged to donate their venison. And any deer harvested through city-financed actions must be donated to a local food bank.
Beyond the Test Kitchen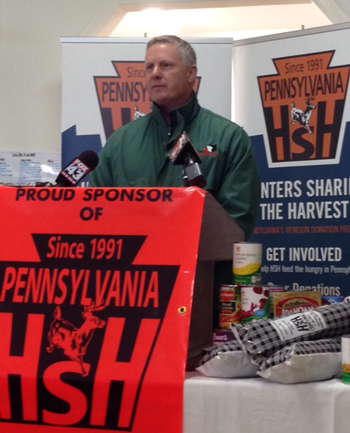 The beauty of venison donation programs lies in their local flavor. They have arisen organically over time, state-by-state. Details vary by location, but wild game donation programs have a common thread: their existence depends on cooperation among hunters and hunting associations, meat processors and inspectors, and organizations that provide hunger relief.
The concept has been field-tested. Now it's time to scale up. Evolving venison donation from a nice side-benefit into an integral component is a new frontier for community-based deer management. A more purposeful approach could yield a much more powerful strategy that avoids pitfalls some communities have encountered, such as:
Food pantries forced to turn down venison because they lack freezer storage or the resources needed to cover processing and distribution costs;
Scarcity of approved processing facilities (e.g. Block Island, RI);
Food pantries that have historically depended on venison donations, but whose supply has declined—due in part to the success of programs designed to reduce the deer herd (e.g., Iowa)
Venison containing lead, inadvertently donated by well-meaning hunters who have not made the switch to non-toxic ammunition.
Reconnecting with our hunting roots can help us reimagine the relationship between ecosystems and food systems. For many of us, this idea will take some getting-used-to. But for communities already considering deer management options? Think about how venison could sweeten the deal.