Is your cat 'cheating' on you? When you let your kitty out for a stroll, where does she go? What risks does she take and is she a threat to local wildlife?
You can find out with Cat Tracker and the answers may surprise you!
If you have an outdoor cat and are willing to build a GPS harness, you can participate from anywhere in the world. In just two weeks you can learn about your cats' secret travels and trysts.
What Is Cat Tracker?

It all started with a friendly bet between Roland Kays of the North Carolina Museum of Natural Sciences and Rob Dunn of North Carolina State's Your Wild Life group.
"Roland had recently done some work with ocelots and wondered why there weren't any large scale studies on domestic cats when you could use a similar sized collar to that of the ocelots," says Troi Perkins of Cat Tracker.
The two decided to track Rob's cat Chica for a weekend and see where she went.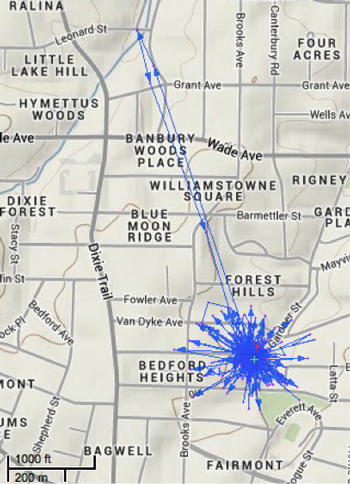 One day Chica, an older cat, surprised them by traveling more than a mile to visit Rob's old house.
They created Cat Tracker so that researchers can collect data on the secret habits and habitats of outdoor cats with the help of cat owning citizen scientists
Participants put a GPS harness on their cat for two five-day periods and upload the data to Cat Tracker to learn where their kitty goes and contribute data about the general trends in cat habitat use.
Why Is Cat Tracker Important?
You might have read about a study in Nature that estimated free ranging cats in the United States kill 2.4 billion birds and 12.3 billion mammals annually (median estimates).
Many people are skeptical about the estimated impacts of cats on wildlife and even more skeptical that their own pet could have an impact.
By bringing in cat owners as participants in the data collection, Cat Tracker gives individuals a chance to see where their own cat is going and judge what impacts that might have on local wildlife and the safety of their cat.
"We really hope that cat owners will take the data collected into account and see that cats are traveling beyond just the backyard and could be endangering themselves and native wildlife," Perkins reports. "The ultimate hope is for cat owners to keep their pet cats indoors where it's not only better for native wildlife but safer for their kitties as well."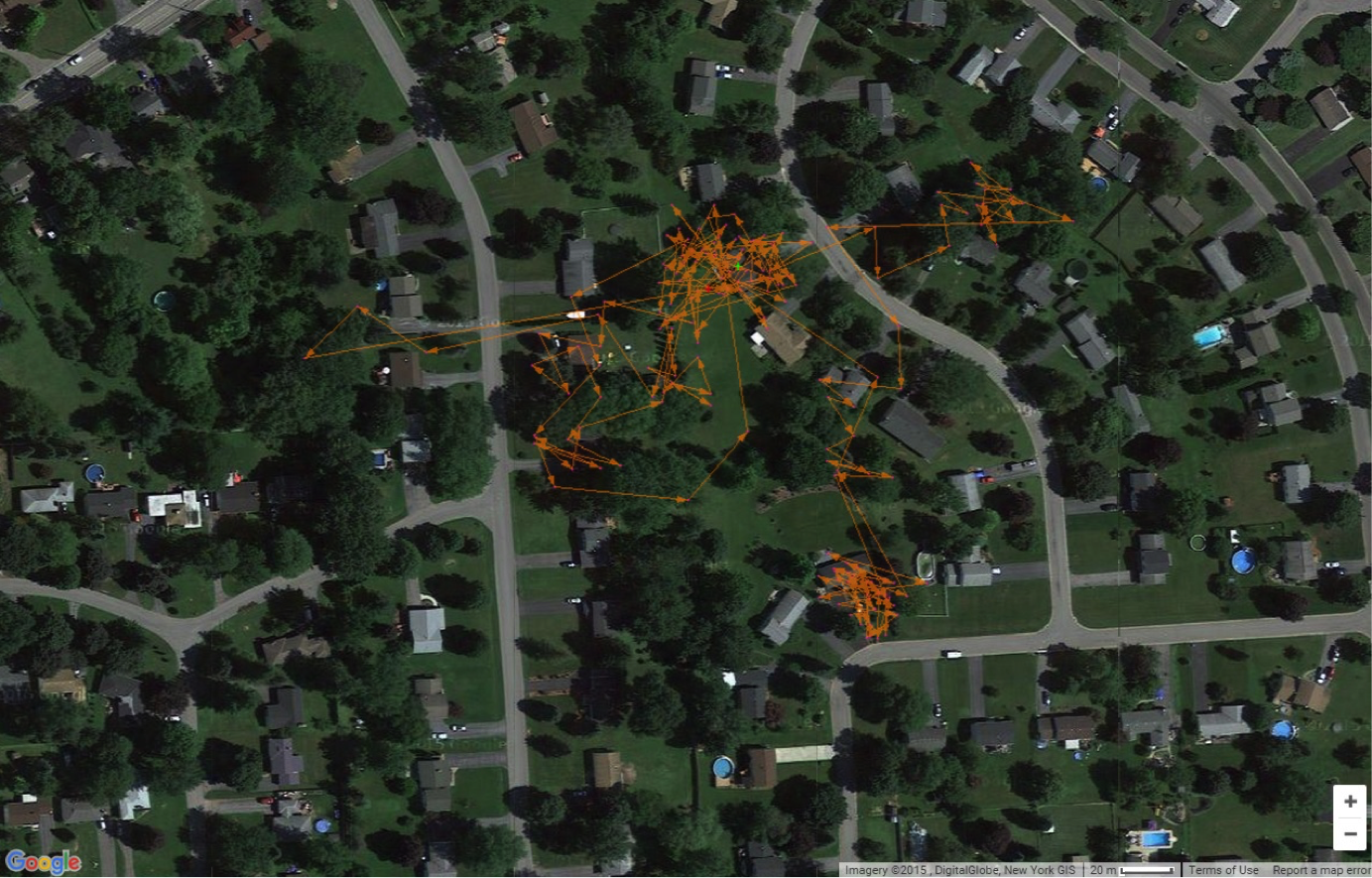 Many owners have learned surprising truths about their cats; taking long walks to wild areas, crossing highways, and even making regular visits to other neighborhood houses. Yes, Perkins reports that some cats 'cheat' on their owners.
Learning about these risks has already prompted some cat trackers to bring their pets indoors for good. And as Perkins says, the data is only half the story.
"Really one of the best things about Cat Tracker is the fact that it connects the public to scientists and vice versa," Perkins notes. "The most common thing I have people say to me is that they feel like they are truly making an impact (and they are)."
How Can You Get Involved? 
Learn all about participating in Cat Tracker on their website.
Certain locations (Raleigh/Durham, NC, Long Island, NY, Fairfield County, CT & Westchester County, NY) have GPS trackers available to loan.
For other locations, Cat Tracker has instructions on how to make your own DIY cat-tracking GPS harness. If you have kids and the money to pursue this option, it may add to the fun of the project wherever you live!
There is an optional, extra step to find out what cats are eating outside. You can send cat hair and food to Cat Tracker for isotope analysis. By comparing the isotopic signature of the hair to the food, researchers can tell if the cat is getting food in the wild (wild birds and mammals).
If you have a cat that you let outdoors on a regular basis, discover their secret life and contribute to science with Cat Tracker.
Please do not let indoor only cats outdoors for the study!