One of North America's greatest natural spectacles is happening right now, all around you: the annual fall raptor migration.
Major hawk migration routes have become popular birding destinations. But chances are, there's a migrating raptor near you, too. And your observations can help citizen science.
So, gather around the kettle. No, not a kettle on the stove: a kettle of raptors in the sky.
"Broad-winged Hawks can form kettles (birds that are circling on a warm air thermal that it looks like steam spiraling up from a kettle) of hundreds of birds to tens of thousands of birds on the mega days," says Jason Bojczyk, Lead Hawk Counter for the Schoodic Institute's Hawk Watch. "It truly is one of nature's greatest spectacles."
What is a Hawk Watch?
Every year people across North America gather to watch the fall hawk migration and record information about the raptors that they see.
One great example is at the Schoodic Institute's Cadillac Mountain site in Maine's Acadia National Park, where citizen scientists can see 5 species of raptor year-round and an additional 9 species of migratory raptors.
"The Sharp-shinned Hawk, is one of the most abundant species at most hawk counts throughout the country," Bojczyk remarks. "You can see hundreds to thousands of these birds on a good day."
The event is held on a mountain so that people have a better view of high-flying hawks and, with the aid of binoculars, identify them by their unique markings.
Data are collected and submitted Raptor Population Index, a collaboration between the Hawk Migration Association of North America (HMANA) and Bird Studies Canada to graph trends in North American raptor populations over time.
The RPI serves as an important baseline for raptor populations.
"By monitoring raptors over the long-term, trends can be attained as to whether a species is declining, stable, or increasing," Bojczyk explains. "These trends become more powerful when other hawk counting sites in the region/state have these same trends established. For species that are declining we can focus on why this is happening and what is there that can be done about it."
Why Is It Important?
Hawks, raptors and other predators play an important role in ecosystem health.
"Hawks help keep small mammal populations under control and vultures clean up the leftovers," Bojczyk notes.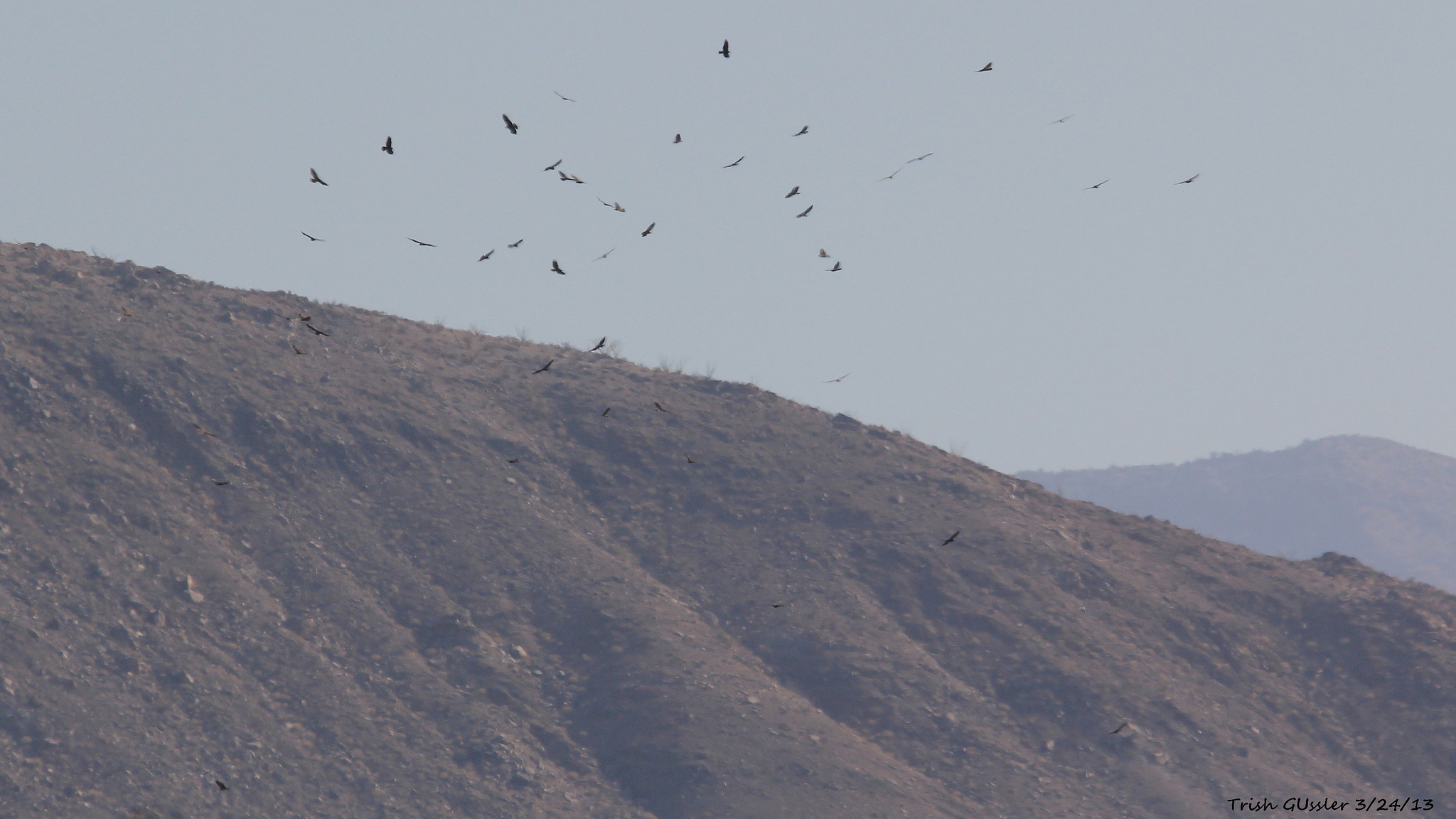 Raptors are also important indicators of ecosystem health because many species require large areas to forage and are sensitive to changes in the environment including human disturbance and environmental toxins.
"Raptors are fascinating for so many reasons, from the spectacle of migration itself, to raptors chasing each other, to Cooper's Hawks displaying," Bojczyk says. "There really are unlimited, amazing things about this facet of nature."
And raptors face many threats. The American Kestrel is in decline for reasons that are still poorly understood, the Peregrine Falcon is now recovering from DDT poisoning that harmed many birds, and climate change could play a role in future population dynamics.
"For example, Red-tailed Hawks used to migrate in much larger numbers in the east than they currently do, but are now staying further north through the winter, as they can find enough food," Bojczyk explains.
Wind turbines also have an impact on raptors. And, though shooting raptors has become less common in the US in recent years, it remains a risk factor.
How Can You Get Involved?
Find a Hawk Watch site in your area. The season is nearing an end, so start looking today or make plans to attend next year.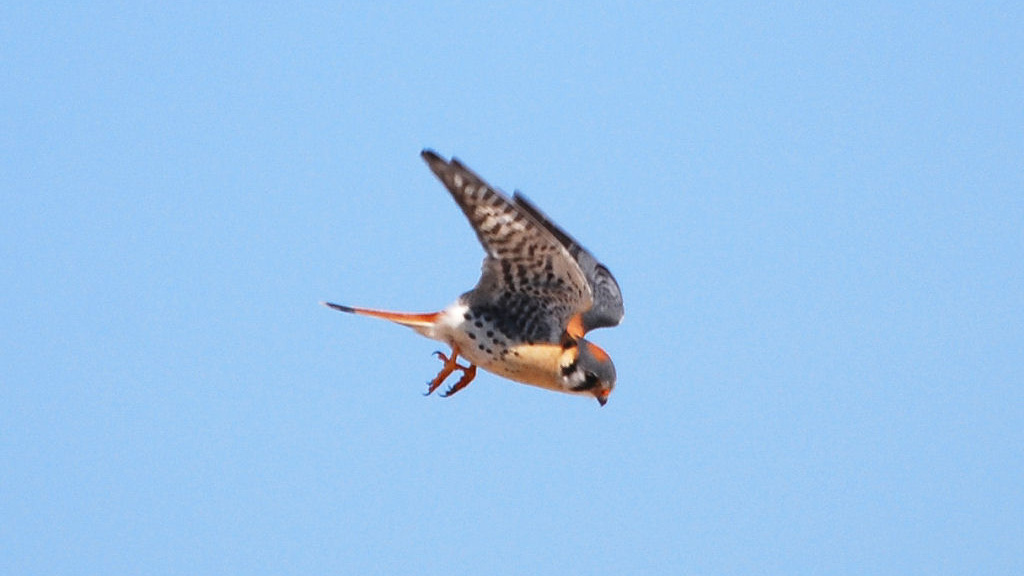 For the Schoodic Institute's Hawk Watch, you can show up at Cadillac Mountain any day from August 18 to October 31 between 9 AM and 2 PM.
If you want to get a head start, hone your identification skills by checking out HMANA's hawk ID materials.
But there's no need to prepare in advance, the experienced hawk watchers are there to help.
"Hawk watches are often in areas where "non-hawk-watchers" visit," Bojczyk says. "If there's a day with a steady migration, these "non-hawk-watchers" quickly fall for the activity and return for years to come, along with the desire to protect these birds."