Meet the NatureNet Science Fellows: Spencer Meyer
For most people, the term "infrastructure" conjures images of bridges and train tracks, sea walls, dams and interstate highways. But NatureNet Science Fellow Spencer Meyer sees infrastructure as so much more than just the man-made systems of concrete, steel and asphalt that are the foundations of modern life.
For Meyer, the world's infrastructure also includes forests and coral reefs, grasslands, mangroves, rivers and lakes – the myriad natural systems that are the necessary foundation of all life. It's a view of nature as infrastructure that, he says, "takes more of a systems approach to conservation" by encouraging people to recognize and specifically account for all of nature's values – social, cultural, economic and environmental.
Natural Infrastructure Defined
"The idea of natural infrastructure," explains Meyer, "is rooted in the idea that nature generates both quantifiable and unquantifiable value to humans. I'm particularly interested in forests, and how forests can be protected and managed to provide different ecosystem services, which can provide natural alternatives to the often more expensive built infrastructure — things like clean water, cultural connection and identity, and recreational opportunities, but also carbon storage to offset climate change, and maintaining and improving local economies through forestry."
Seen in this light, the concept of nature as infrastructure – meaning healthy ecosystems that provide crucial services – is no longer the oxymoron it may have first seemed.
One of the clearest places to see natural infrastructure at work is in the forested watersheds of the northeastern United States that are the inspiration for Meyer's work as a Conservancy NatureNet Science Fellow at the Yale School of Forestry and Environmental Studies.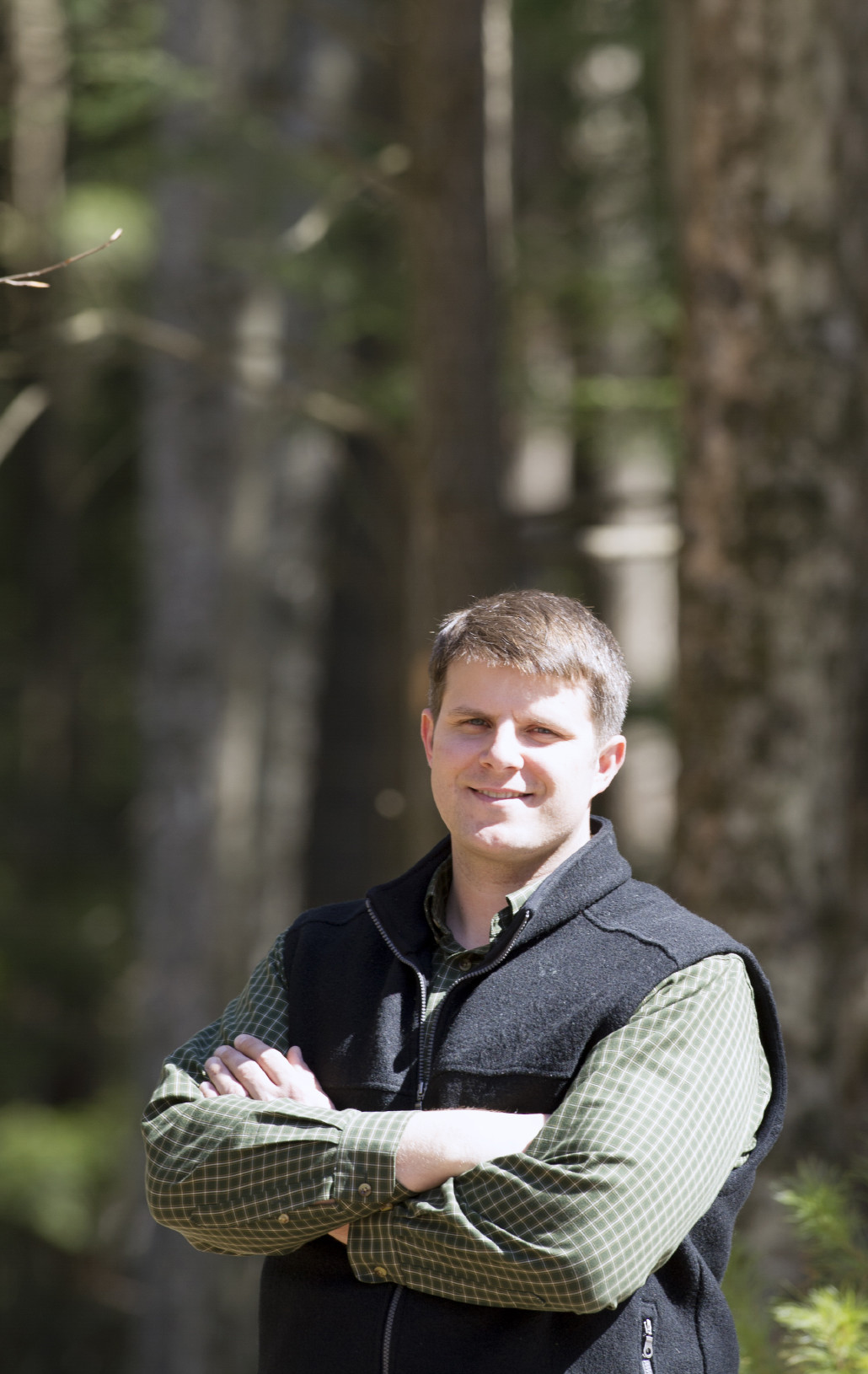 "Take Portland, Maine," says Meyer. "People there get their drinking water from Sebago Lake, and because it's so clean – because of the healthy forest that covers the watershed – the water doesn't have to be filtered. This saves the city and the taxpayers the expense of extra water treatment and provides incentive for the Portland Water District and many conservationists to protect the vast forests that contribute water to Sebago. The forest is providing much the same value as a man-made water treatment facility."
Forests and Fresh Water
In a way every forest conservation story is also a freshwater story.
Perhaps the most famous example of protecting the natural infrastructure of a healthy forest to secure water supplies is the story of New York City and the Catskills. New Yorkers enjoy some of the best tasting water anywhere, thanks to water managers, scientists, and politicians who had the foresight to invest in upstate forests, which are nature's water treatment plants. In fact, when faced with the proposition of keeping New York City's water clean by protecting forests for 10 cents on the dollar of the cost of building water treatment plants, leaders jumped at the chance.
Today, New York City's surface water supply is so clean, it is one of only five large cities in the U.S. that does not require filtration.
In addition to protecting the water supply for nearly half the population of New York State, the lands of the watershed also provide important habitat for plants and animals, as well as recreational and economic opportunities for local communities and visitors. And though New York City owns and manages about 175,000 acres, and New York State owns and manages an additional 212,000, the majority of land in the watersheds is in private hands, especially in the Catskills where farming and forestry represent traditional cultural livelihoods.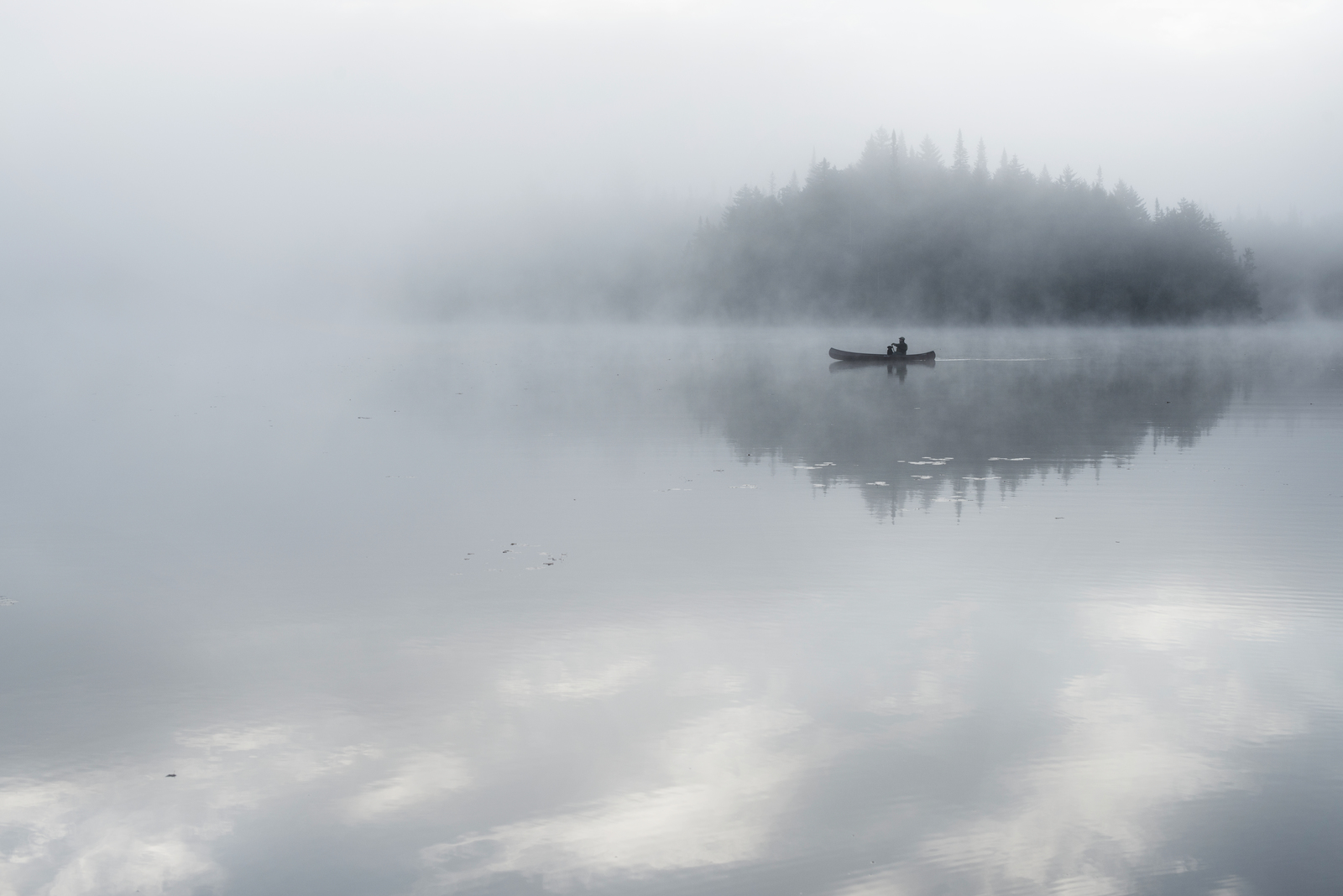 Looking at all the value the forests provide in addition to clean water – from places for people to hike and camp, habitat for black bears and bald eagles, and livelihoods for forest-dependent industries – it's clear that a systems approach to conservation offers an excellent return on conservation investment.
Accounting for all the Forests' Value
Of course, New York City's successful use of healthy forest (natural infrastructure) to protect the quality and quantity of its water supply didn't happen by accident. Just protecting forests at random is not enough to secure water supplies. People have to secure the right amounts of forests in the right places to protect their ability to supply clean, abundant fresh water.
Unfortunately, people are generally not well connected to the ecosystem services, like water filtration, that provide much of their basic sustenance. In fact, according to recent Nature Conservancy reports, 92 percent of Americans rely on publicly managed water supply sources, but only 23 percent of Americans know where their water comes from.
Tweet this quote
This disconnect is where Meyer and his NatureNet Fellowship come in.
"With all of the advanced mapping tools and big data sets we have now," says Meyer, "we can make sure we're really spending money on the most important areas to protect, rather than just doling out conservation dollars haphazardly. Simply protecting large numbers of acres in disconnected regions within the watershed may not accomplish the goal of ensuring water quality and supply."
Measuring Results and Quantifying Values
Right now, Meyer is working with other Conservancy scientists to develop data-driven tools that allow people – from landowners to policymakers to conservation scientists to businesses and governments – to map out prospective projects and see how to conserve and promote the values of natural infrastructure.
For example, how much forest should Portland, Maine conserve to protect water supplies now and for the future? Where should they invest in forest conservation? Or watershed restoration? Which areas could be developed without hurting water supplies or recreational opportunities? Part of the equation is understanding what other ecosystem services you get for free when you invest in water.
"These are the questions we need to answer," notes Meyer. "We need to make the best use of conservation investments and one way we can do that is by really understanding what we're protecting and why – not just the land, but also the underlying ecosystem services. This approach, while largely focused on human values, is a core component of large landscape conservation, which seeks to protect nature for nature's sake, as well as for humans."
"What's exciting about the Fellowship," notes Meyer, "is the opportunity to work with scientists and practitioners from so many different disciplines. Too many times, scientists stay within silos and don't get a chance to see how everything connects. From conservation to economics, hydrology to forest management, all these disciplines connect and influence each other. Understanding the intersection of human and nature requires embracing many disciplines and perspectives."
"I'm very excited and honored to receive a NatureNet Science Fellowship," says Meyer. "Seeing the practical application of this science and this kind of work, seeing the good it can do to solve real problems in real places for real people is why I wanted to be a scientist in the first place. Partnering with two of the world's great conservation and innovation organizations – The Nature Conservancy and Yale School of Forestry and Environmental Services has made this a very gratifying experience."