What Is Wildebeest Watch?
Wildebeest may not seem like private animals: after all, they're one of the most frequent subjects of nature documentaries. They roam in huge herds in very open areas.
But there's still a lot we don't know about these animals. And that's where you come in.
Help scientists understand the secret lives of wildebeest (also known as gnus) by looking at camera trap footage from Wildebeest Watch.
Wildebeest make one of the most spectacular migrations on earth. Each year around 1.3 million Serengeti wildebeest travel from Tanzania to Kenya and back again, following the best grazing as the seasons change.
And yet, scientists know little about the social lives of wildebeest or how they are able to find the most nutritious green grass, an ability on which their lives depend.
With Wildebeest Watch you catch a glimpse of that migration while improving the science behind how wildebeest use the 'wisdom of the crowd' to choose a direction.
Scientists theorize that the herd acts as a vast sensory array in which each wildebeest senses only its immediate surroundings. Through social interactions the group shares information, 'computes' a gradient of improving grass quality and steers members in the direction of better grass.
Your observations will help scientists compute where wildebeest are headed based on the camera trap data and understand how wildebeest communicate sensory information.
Wildebeest Watch is an online citizen science project that began just this year; it uses images from the popular and successful Snapshot Serengeti project.
Why Is Wildebeest Watch Important?
Many animals (ants for instance) use collective wisdom to locate and access the best resources.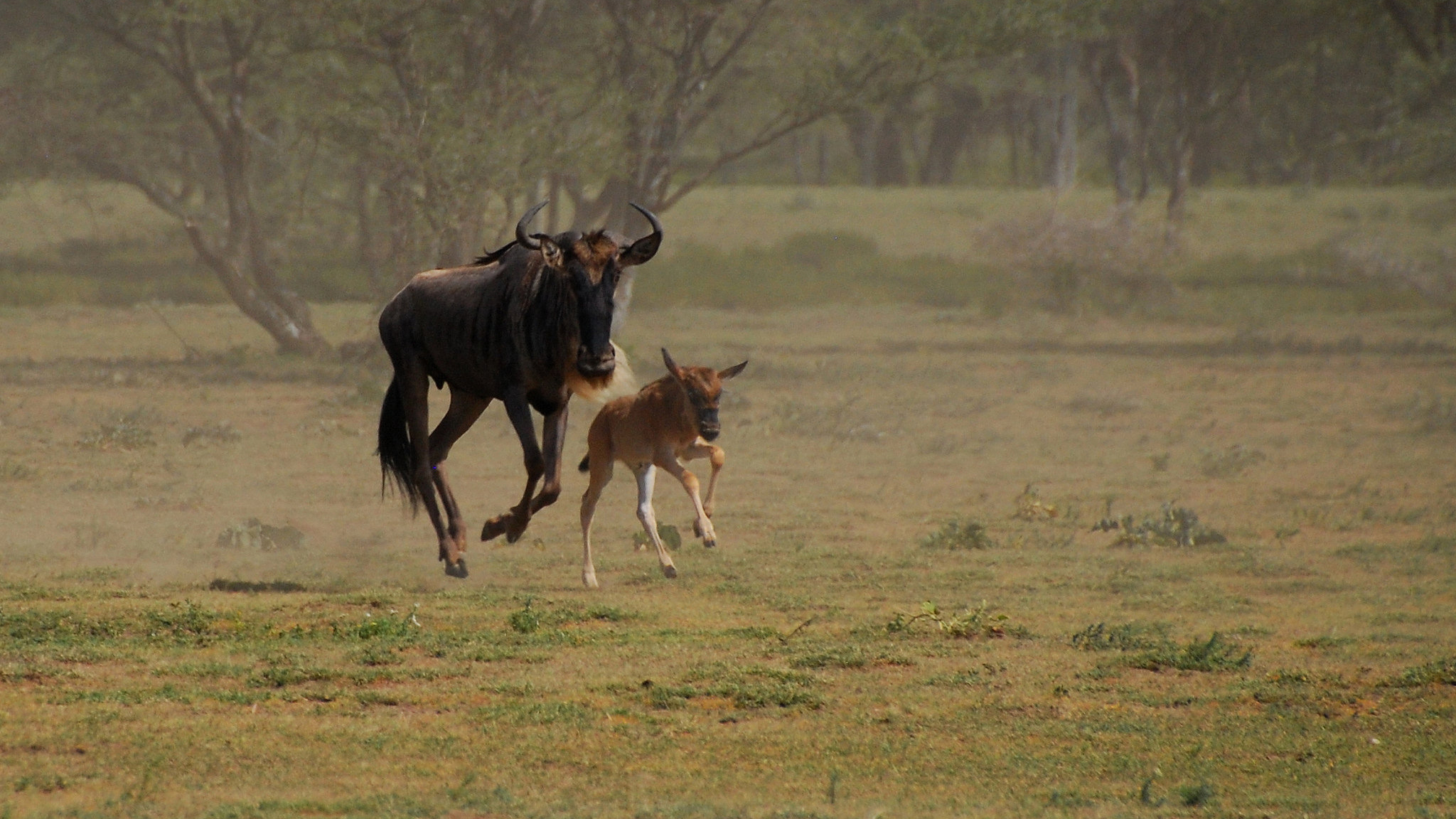 Lead scientist for Wildebeest Watch Andrew Berdahl has an upcoming paper that predicts "if animals use collective intelligence to migrate, when their numbers decline, their ability to migrate will also decline, which further reduces their numbers, which further reduces their ability to migrate."
He cautions, "This positive feedback loop can potentially lead to collapse of a migrating population. This wildebeest watch work will hopefully tell us if wildebeests have the potential for that sort of downward spiral (anecdotal evidence from the past seems to suggest they might)."
Your Wildebeest Watch data will be merged with satellite imagery of grass growth to see if wildebeest are moving toward better sources of grass and what patterns they move in to get there.
These data will improve scientists' ability to predict how wildebeest might fare in a changing future.
How Can You Get Involved? 
Check out Wildebeest Watch online. You can sign into a Zooniverse citizen science account to track your progress or start by classifying images.
You have two options to help make observations:
Help determine the direction of the cameras that took the pictures (and therefore the compass directions in which the wildebeest are moving) by marking shadows and the location of the sun.
Mark moving wildebeest and note which way they are moving in relation to the camera.
I recommend checking the "Need some help?" button on either path before you start marking images (that way you'll know, for instance, to mark the wildebeest at the shoulder).
Each image takes less than a minute to analyze. It's easy, fun and your observations will help uncover the secrets of wildebeest migration so that scientists can assess threats to the population and the migratory phenomenon.