By Lydia Olander, Ecosystem Services Program Director at the Nicholas Institute and Heather Tallis, lead scientist
U.S. federal agencies have wide ranging mandates, and many of them significantly affect the nation's natural resources from the air we breathe and the water we drink and recreate in to the wild animals and scenic places we love. Often there are difficult trade-offs to be considered where one of these benefits is enhanced while another is reduced.
Agencies have yet to ensure that the full range of benefits nature provides to people, also called ecosystem services, are fairly considered in their decisions. The good news is that over the last couple of years several agencies have made bold moves to incorporate the full extent of nature's value into their decisions.
In 2012 the U.S. Forest Service released a new Forest Planning Rule, and in 2013 the Council on Environmental Quality released new Principles and Requirements for Federal Investments in Water Resources, both of which explicitly ask for consideration of ecosystem services. And now the Council on Environmental Quality is considering an additional and broader reaching call for agencies to consider services.
The question on many agency staff minds is, "How do we do it?" The field of ecosystem system science has 30 years of data and experience to pull from. But academic consensus on the best ecosystem services approaches is often hard to find. Agency staff can feel overwhelmed by the lack of clarity on which approach fits best, how much or what kind of analysis is appropriate, and how much assessment is enough. Until now.
Today, we are among a group of experts releasing a new Best Practices report by the National Ecosystem Service Partnership (NESP) which begins to fill the void and provide clarity on ecosystem service assessment best practices for federal decision making. This report builds on NESP's Federal Resource Management and Ecosystem Services Guidebook, which provides an overview of methods available for ecosystem services assessment, and takes it to the level of recommendations for best practices. These resources were built with substantial input and advice from the agencies, integrating and expanding on their knowledge to arrive at a shared understanding of best practices.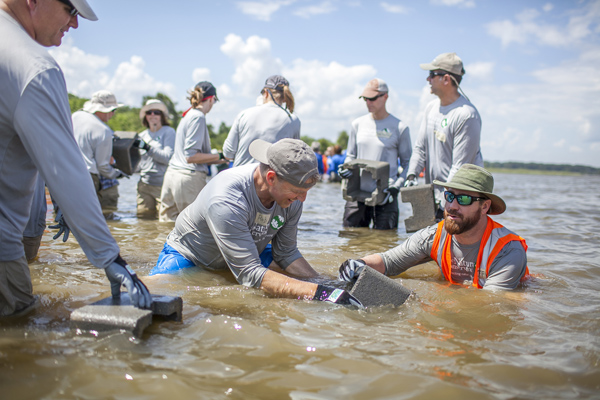 As a first step toward consistent, defensible ecosystem service assessments, this Best Practices report shows how to design an assessments that meets a 'minimum standard' of a scientifically rigorous assessments even when time, resources or capacity are limiting.
The report also includes tangible examples of how this guidance can be relevant to different agencies, from The U.S. Department of Agriculture (USDA) to the Army Corps of Engineers and the Department of the Interior.
These examples are telling. Agency decisions and programs can clearly go beyond a sole concern for the environment, and include a joint concern for people who benefit from nature's healthy state.
A Conservation Reserve Program site managed by the USDA could not only provide habitat for birds, reduce erosion and provide clean water, but could do so where there is a need for increased bird habitat and cleaner water. Our guidance provides a practical and feasible way to run assessments that will reveal these opportunities.
As these guidelines are developed, we are at a critical intersection: Will the last 30 years of ecosystem service science inform federal action through new standards, or will it remain irrelevant?
The answer depends on the academic community's ability to translate best-available science into actionable approaches that fit federal agency mandates and abilities.
Building from our report, the best chance for success hinges on the development of several practical examples that show how an ecosystem service approach helps agencies fulfill their responsibilities.
Several examples are ripe for this kind of demonstration:
Development and use of ecosystem service metrics to show how National Fish and Wildlife Foundation-funded Hurricane Sandy recovery funds or Deepwater Horizon oil spill findings are benefiting both natural ecosystems and the economy.
Tailoring of best practices to the National Forest Service activities under the new National Forest Planning Rule, which would allow forests to be managed for timber, recreation and wildlife, and others beyond those typically considered, like air and water quality for surrounding communities or activities like foraging and educational opportunities.
Using ecosystem services assessments to incorporate a broader suite of ecosystem services benefits and impacts into Army Corps of Engineers decisions on retiring, maintaining, retrofitting or building infrastructure like dams, freshwater or sediment diversions, and levees.
At this moment, an opportunity exists for the academic, practitioner and federal communities to work together to build new examples that translate ecosystem service science into relevant and practical information. The report released today takes a major step in that direction, toward a future where none of nature's values are overlooked.