Citizen Science Tuesday connects you with opportunities to be a part of conservation science with outdoor projects around the world and online projects to try from the comfort of your own home.
What Is Whales as Individuals?
Between increases in population and better monitoring data available from citizen scientists with digital cameras, the scientists who study humpbacks have a whale of a task – going through all of that data to identify individual whales.
That's where you come in. Between the shape, size, and markings on a whale's flukes (the two halves of the tail), there is enough information that many people can easily learn to identify individual whales by eye.
Whales as Individuals, a brand new citizen science collaboration, enlists the help of citizen scientists, not only to mark important information in photos that will help to distinguish individual whales, but also to teach computers to do the same.
And you can help.
Your contributions to Whales as Individuals teach computers what to look for when analyzing images of whale flukes, leaving scientists (and citizen scientists) free to ask bigger questions.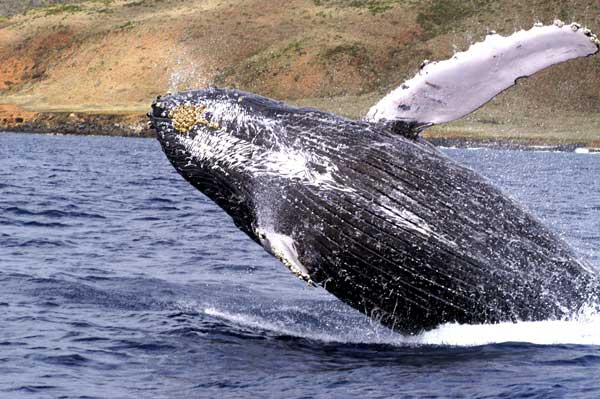 At the Whales as Individuals site you are immediately immersed in the project, answering questions about photographs of whale flukes; no tutorial is required.
Why Is Whales as Individuals Important? 
In 1966 with the global population of humpback whales reduced to around 5,000 individuals the International Whaling Commission enacted a ban on whaling of humpbacks to prevent their extinction.
Thanks to that ban and protection in many countries, humpbacks have made a comeback.
This conservation success is so big that many sub-populations of humpback whales in the North Pacific ocean basin were recently proposed for delisting under the Endangered Species Act.
To make an accurate decision about delisting these populations scientists need documentation showing the population size and projected growth.
As mentioned above, that requires going through a vast amount of photographic evidence of whale flukes, identifying individuals and determining population counts.
The last assessment of humpback whale populations, known as SPLASH, took two years just to analyze the data (2004-2006) and that was at a time when populations were lower and monitoring data was limited.
Computers are faster than people at sorting data. However, for now, people remain better at analyzing visual cues.
But, computers are learning to recognize faces and patterns in images. "Watching" what people do in projects like Whales as Individuals teaches them to make better choices when analyzing the same kinds of data.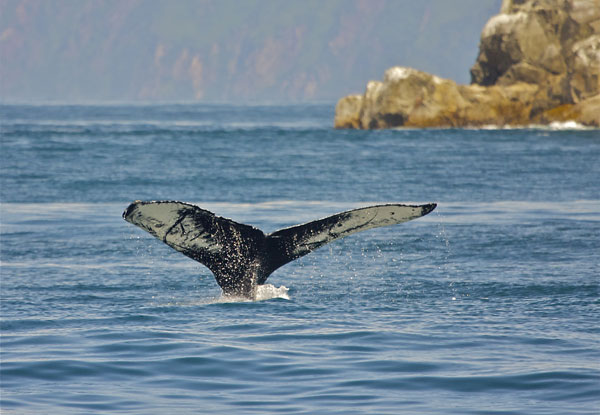 With your help, computers can learn to analyze images quickly and accurately, providing better data on the current status of whale populations.
Resulting data will be used in making decisions about whether or not to delist some populations of humpback whales and will guide further conservation decisions and regulations.
How Can You Get Involved?
Visit Whales as Individuals online.
Dive right in by answering questions about the photographs. Click on "Need some help?" if you're not sure about an answer.
If you would like to participate in the discussion forum or track your progress, you can sign-in or register for a Zooniverse account.
Be a part of a big SPLASH in citizen science and teach computers to recognize Whales as Individuals.
---
Is there a citizen science project that you think deserves more attention? Contact Lisa Feldkamp, lfeldkamp[at]tnc.org or leave a comment below with a link to make a recommendation for Citizen Science Tuesday.