Citizen Science Tuesday connects you with opportunities to be a part of conservation science with outdoor projects around the world and online projects to try from the comfort of your own home.
What is Science Gossip?

What was all the rage in Victorian England? The latest Science Gossip.
Forget the Kardashians: in Victorian times, the latest tabloid sensationalism was all about nature. With the occasional human-dog hybrid thrown in for good measure.
"Victorian research is very different from research done today," says Trish Rose-Sandler of the Biodiversity Heritage Library (BHL). "It was largely driven by amateur scientists (today what we call citizen scientists) who were not necessarily trained in scientific observation but had a deep enthusiasm for the natural world."
Science Gossip, an online program launched this year, is harnessing the power of modern citizen scientists to make the research of Victorian citizen scientists accessible.
Science Gossip focuses on finding and key-wording the illustrations in Victorian journals.
You will see beautiful (blue cheeked barbet), incredible (half-dog/half-human), and unique illustrations. Sometimes these journals offer the only record of a now-extinct species.
It seems fitting that modern citizen scientists are bringing the work of their Victorian predecessors into the public eye.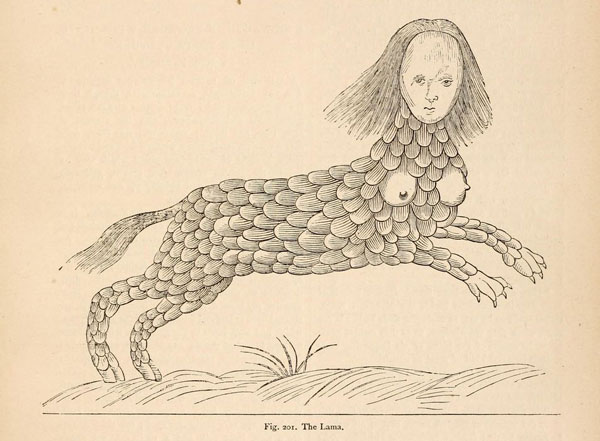 It's the chance to enjoy museum-quality natural history art, while also contributing to current research.
Try it! In 10 minutes you'll be enjoying beautiful images while contributing to biodiversity data.
Why Is Science Gossip Important?
Until recently, natural history journals were difficult to access and analyze online, hidden away in only a few libraries. The BHL is working to make those discoveries available through projects like Science Gossip, Purposeful Gaming, and Mining Biodiversity. 
"BHL provides free global access to over 45 million pages of text and illustrations about plants and animals," Rose-Sandler explains. "As a result, research on species can now be done much more efficiently and accurately because researchers now have comprehensive access to the literature they need to make conservation decisions."
At most, formal biodiversity research typically goes back to the 20th century when people began to set up systematic monitoring systems. Because these systems are very expensive, some species are still not monitored today, though citizen science is beginning to change that.
Science Gossip illustrations can provide important baseline data dating back as far as the 17th century.
"These illustrations serve to document life on earth," Rose-Sandler says.  "With the current changes in global climate patterns and the rapid loss of natural habitat for many species, in some cases the historic illustrations contained within these texts represent the only available image documenting a species."
That's right, without these illustrations, we might have the recorded name of a species but never know what it looked like or have detailed information about it's biology.
"For example, many of the rare orchids illustrated and described in early volumes of Curtis's Botanical Magazine, in continuous publication since the late 1700's, were subsequently over-collected, and as such, the printed illustrations that are now digitized and made available through BHL are the only verifiable resource about those organisms and their existence on Earth," Rose-Sandler explains.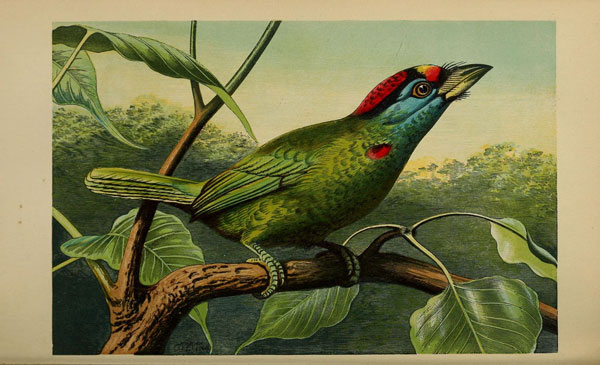 It is important that we not forget these losses. Not only would we lose valuable data about past biodiversity, we'd lose the history of how that extinction took place and how we might prevent similar situations in the future.
How Can You Get Involved?
It's easy to get up and running. Visit Science Gossip, read their quick tutorial and get started.
Science Gossip is one of many citizen science projects housed by Zooniverse, so you have the option to create a Zooniverse account or work anonymously.
Another great feature of Science Gossip is that after you finish annotating each image, you have a chance to discuss it or add hashtags in the discussion forum.
Hashtags are used to build collections of similar items like #marinebiology or to highlight interesting images like #dailyzoo.
Be a part of the latest in vintage science. Listen in on and contribute to Science Gossip.
---
Is there a citizen science project that you think deserves more attention? Contact Lisa Feldkamp, lfeldkamp[at]tnc.org or leave a comment below with a link to make a recommendation for Citizen Science Tuesday.