Would you be willing to pay more for your water bill every month if it meant that there would be less pollution in nearby rivers?
What if it also meant that the food you eat was produced using less chemicals, or that you'd be able to enjoy more bird watching?
That sounds like a pretty good deal to me, but most communities take the seemingly easier but more expensive route of building bigger treatment plants to clean already polluted water. Treatment plants are critical, but the dirtier the water is coming into the plant, the harder and more expensive it is to clean.
The Costly Treatment Option
Cities and towns are responsible for providing us with a steady supply of clean water – and that doesn't come cheap.
Before the water can flow from your tap, your local water utility has to make sure it is free of contaminants that could make people sick. The good news is that our tap water is very clean and safe and relatively inexpensive.
But the cost of water is rising – by as much as 33% since 2010. Partly, the cost increase is due to water treatment facility upgrades to handle dirtier water.
That dirty water is coming from somewhere. And that somewhere is upstream, in places where forests or farms may be converting to paved areas, or where farming practices result in fertilizer, chemicals and sediment running off fields.
There are two ways to deal with dirty water:
Clean it up before using it
Stop it from getting dirty in the first place
Both of these will cost money – but the benefits from each flow very differently (no pun intended).
For cities to upgrade treatment facilities, they usually have to issue bonds, which investors from all over the world buy, with an expected rate of return. Water users in the city pay back the cost of the bond, plus the investment return, through your monthly water bill. You benefit by having clean water to drink, and investors benefit by growing their investment a little.
But can't we do better than that?
Can Nature Provide a Better Way?
The key is to stop water from getting dirty in the first place, and pioneering cities around the world are showing how this can be done.
New York protected the forest upstream of its water supply (the city, state, and some private organizations purchased the land to be permanently protected and managed).
The Big Apple is known for its delicious water. And more: the people living in one of the largest metropolitan areas in the world have opportunities to hike and camp in the Catskills and Adirondack Mountains practically in their back yards.
Natural approaches to securing clean water are working in many places around the United States. For example:
* The Cities of Santa Fe, New Mexico and Denver, Colorado fund forest management activities that improve forest health and reduce the risk of catastrophic wildfires that can result in massive slugs of ash and mud clogging up their water supply reservoirs.
* The people of the City of Bloomington, Illinois pay an extra fee on their water bills that was used to build wetlands on farms upstream to filter nitrates which can cause severe health problems for young children. This approach also benefits wildlife and the Gulf of Mexico ecosystem by reducing fish-killing dead zones caused by too much nitrogen running off farms.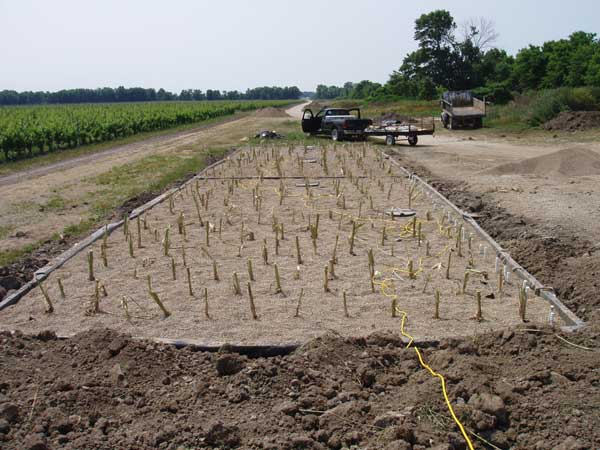 Other promising approaches include:
* Compensating farmers for taking some of their land out of production and planting trees or shrubs in strips next to rivers, or installing wetlands in the path of drainage systems to filter the water running off their fields.
* Providing incentives for farmers to plant cover crops in the winter (which reduces soil runoff) or to use less chemicals and compensating them for decreased yields due to weeds or insect damage.
More trees on river banks and more wetlands would attract more migratory birds and those areas can even be managed to provide hunting opportunities. Cover crops and less chemicals means healthier soil and healthier food. Why wouldn't we want those benefits to come along with cleaner water, rather than just providing a little more cash in investors' pockets?
You may be wondering how you can invest in keeping water clean before it comes through your tap:
Let your water utility or local government officials know that you would support an additional fee on your monthly water bill that would be contributed to a Clean Water Fund.
Water quality problems and solutions are unique to each community, and the choice between increasingly expensive construction projects funded by far-flung investors or local investment in natural solutions is up to each community. Which deal will you choose?