What is Chimp & See?
As a kid, I liked to pretend I was Jane Goodall, studying primate behavior in the forests of Gombe.
Of course, I was actually watching squirrels in my yard.
Mimi Arandjelovic, a scientist with the Pan African Programme: The Cultured Chimpanzee based at the Max Planck Institute for Evolutionary Anthropology and Chimp & See citizen science project followed through on her passion for primate behavior.
"Since I was a kid I have loved observing animals. I spent hours at the zoo just watching animals well into my university years and something about the apes always kept me at their enclosures the longest," she recalls.
Now all of us, even non-experts, have a chance to contribute to real research on primate behavior that will impact chimpanzee conservation without even leaving our armchairs.
That's right; Chimp & See (a new online citizen science project) takes you up close with chimps and other wildlife through amazing camera trap videos.
Within 5 minutes you'll have learned all that you need to start identifying critters, marking their behavior and contributing to the project.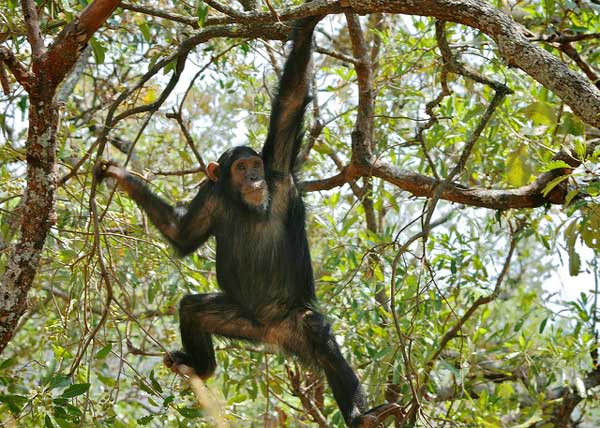 It's so easy that you can do it with your kids or your classroom. And, if you keep at it, you might get the opportunity to name a chimp!
Be advised: these videos are not edited for content so anything that you can imagine happening in the jungle (from mating to predation) could appear in a video that you watch.
Why is Chimp & See Important?
The researchers of Chimp & See have two primary goals – to find out what chimp behavior can tell us about the origins of humanity and to protect chimp habitat.
Your observations of videos help researchers narrow down which videos contain chimps displaying behaviors similar to those of early humans so that they can and study those videos in more detail.
"Every video of chimpanzees nut cracking is still really cool and exciting for me to watch, especially perhaps watching the really small ones observe and try out nut cracking for themselves, " Arandjelovic remarks.
If you feel up for a challenge, try getting to know the individual chimps. If you are the first to see and identify the same chimp in more than one video – you can name that chimp!
Recognizing and labeling individual chimps in the videos gives researchers a sense of the population size, demographics and culture of chimps in a given region.
With nearly 7,000 hours of footage gathered by volunteers and collaborators from 15 countries across Africa, there is always something new to see. You'll see chimps, hyenas, more wildlife and even humans.
"In addition to knowing which videos contain chimpanzees for further analyses on chimpanzee behaviour and tool use," Arandjelovic explains, "the results will also tell us about the chimpanzee predator density at each site (leopards), the density of certain prey animals (monkeys), the human pressure at each site and the density of species that are food competitors with chimpanzees (elephants, pigs, monkeys and more)."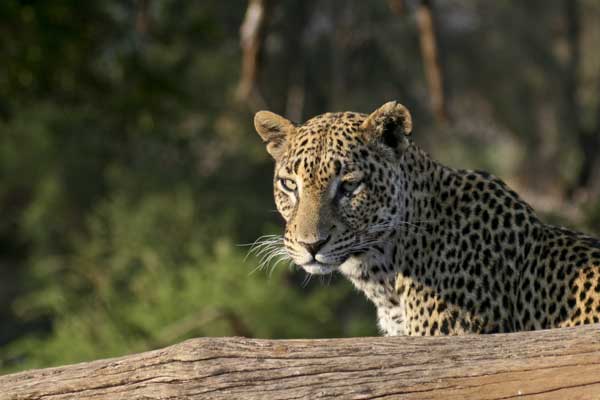 All of this information improves records of biodiversity and species ranges and helps to identify indicator species (sensitive species that act as early warnings).
The Chimp & See scientists share videos with other researchers who are interested in other species that have been caught on camera (duikers for instance).
All results are shared with conservation organizations that can put the information to use in protecting habitat for chimps and other wildlife.
How Can You Get Involved?
Visit the Chimp & See website.
You can dive right in after a quick tutorial or sign in to your Zooniverse account (a hub of incredible online citizen science projects).
The instructions are simple to follow and you can click on the field guide for help identifying an animal or category of animals.
If you choose to identify individual chimps or run into trouble with identification, visit the Discuss pages for help.
The Chimp & See Blog is a great place to see the coolest videos and get updates on the project.
Consider checking out other similar Zooniverse projects, especially Snapshot Serengeti and Condor Watch.
Join the armchair animal behaviorists and try Chimp & See!
---
Is there a citizen science project that you think deserves more attention? Contact Lisa Feldkamp, lfeldkamp[at]tnc.org or leave a comment below with a link to make a recommendation for Citizen Science Tuesday.