Todd Tanner sees 37 million American hunters and anglers, and he sees a force that could actually get something done for climate change.
Let's get one thing out of the way. I know what you're thinking, especially if you've followed climate communications at all: We've heard this before.
After all, getting new audiences to care about climate change has been a priority – some might say obsession – of environmental organizations for a very long time.
And for good reason: meaningful action on climate change won't happen without much broader support.
Climate, after all, needn't be a political issue (and it's not in many countries).
So why not expand the tent to include people who care about stewardship and land and water? Why not make climate change relevant to hunters, to evangelicals, to conservatives, to parents?
And yet, for all that seeming promise, all that endless strategizing, in the end climate change remains a politicized and polarizing issue.
What We Have Here is a Failure to Communicate



I've seen such outreach efforts fail, sometimes firsthand. I've attended gatherings of hunters and anglers – I'm a lifelong and enthusiastic sportsman – where an environmentalist attempts to address climate change.
So often, the talk begins like this. The speaker proudly proclaims some sporting credentials. And it's often something like: I went fishing once. With my grandpa. When I was ten. I totally understand your passion.
At this point, I bury my face in my hands. Please stop.
Too late. The room has turned cold. Eyes roll. I know exactly what everyone's thinking: No. No, you don't get us at all.
And who can blame them?
Writer and climate activist Todd Tanner has seen this, too. Frequently. And he wants to change the dialogue.
"When environmental groups try to raise the climate issue with hunters and anglers, their messaging and framing are actually counter-productive," he says. "They don't sound right; they're not part of the tribe. So sportsmen and sportswomen simply tune them out."
Tanner represents a different kind of messenger. The question is: Can he, and others like him, make a difference?
Angling for Climate Change Activists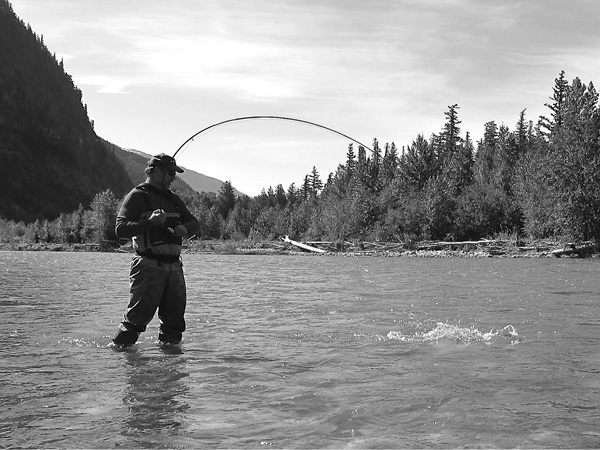 I first encountered Todd Tanner on the pages of outdoor magazines, far from the realm of climate change communications. He writes reliable, solid pieces on rivers and hatches and gear. If he recommends a fly rod, I know I can trust it.
Then he founded Conservation Hawks, an organization dedicated to getting hunters and anglers involved in climate change.
I was impressed – the "hook and bullet" magazines wouldn't touch this issue, nor would most of their writers.
Tanner knows the political clout that the sporting community carries, especially in rural areas and "red" states.
Hunters and anglers have a long history of conservation and political action – but they have been largely absent when it comes to climate change.
Tanner leapt in with a passion, perhaps for the same reasons that draw many of us to be climate activists.
"I am not a doom-and-gloom guy, but I realized if things kept on this trajectory, there would be no hunting and fishing in a 100 years," he says. "I've always felt like we have a moral duty to act as stewards and caretakers. When my son was born, though, it took things up a notch. Those 'future generations' we all talk about suddenly had a face and a name."
As an accomplished fly fisher and avid big game hunter, he also felt he could make headway where others have failed.
"Hunters should talk to hunters, evangelicals should talk to evangelicals, military should talk to military," he says. "Groups should focus on their base and not stray too far afield."
Common sense? Perhaps. But so often large environmental organizations believe they can partner with anybody. Easier said than done.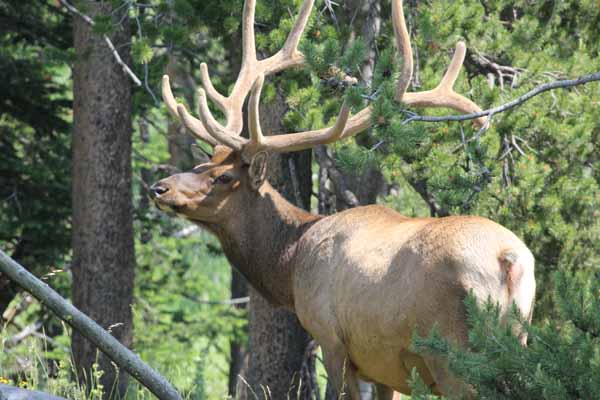 Tanner knows the terrain here. He writes stories on climate change for outdoor magazines. He's at outdoor conventions and industry trade shows. He meets with some of the biggest names in outdoor sport, but also spreads the message along trout streams.
To an environmentalist, some of Tanner's tactics can seem, well, unconventional.
I once moderated a panel where he spoke to a crowd comprised of avid hunters. When the time for questions came, the inevitable climate change deniers hogged the podium.
Then Tanner stood up and offered a new shotgun to anyone in the room who could produce peer-reviewed evidence to back up the denial.
He makes this offer frequently. He has yet to pay out.
The hunters paid attention.
"Lay people want to understand scientific concepts, but at the same time they want those concepts to be clear and concise and free from caveats and qualifiers," he says. "My job is to translate for them – to share information in a way they can understand."
He has an array of evidence that hits at what sportsmen and sportswomen care about: Rivers getting warmer. Water levels getting lower. Shifting duck migrations. Altered big game patterns.
But not polar bears. Definitely not polar bears.
In fact, Tanner wrote a piece for Forbes calling environmentalists to task for making the polar bear a symbol for climate change, and sticking with that symbol regardless of audience.
"I am not going to point towards the Arctic if I want hunters and anglers to care about climate change," he says. "There are plenty of examples that they can relate to every time they go afield."
Generic Messages Won't Cut It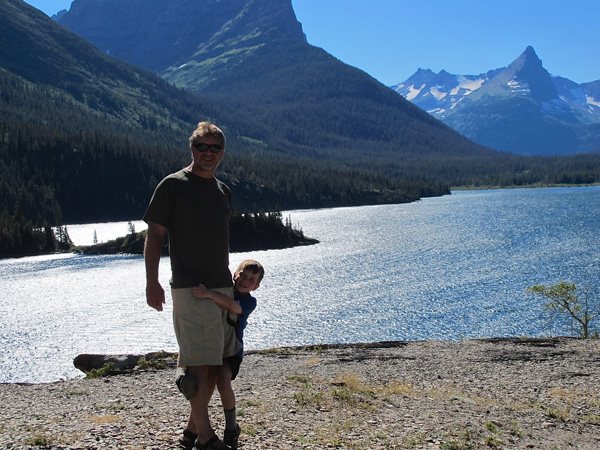 Even within the realm of hunting and angling, Tanner recognizes that there can't be a one-size-fits all message.
While environmentalists may lump this community together, its participants recognize sub-groups and sub-sub-groups and points of difference.
Visit a Western trout stream and a bass tournament and the difference may become apparent. Deer camp is not a duck blind. Tying flies is not mixing catfish stink bait.
To the outsider, this all may seem trivial. To insiders, these differences are vitally important, the fodder for endless discussion and debate in magazines, internet forums and campfires.
There are nuances and overlaps, of course, but the bottom line is this: to talk to this community you have to understand all this.
Tanner's own strength is his respect and credibility among the fly fishing community. Granted, some might call fly fishers the low hanging fruit of this realm.
Fly anglers have often been highly involved in wilderness designation and clean water regulations and other environmental issues. They are often members of non-angling environmental organizations.
Still, the increasing support of fly fishers around climate change is impressive. Last week, the film Cold Waters, a film about how anglers will feel the effects of climate change, featured some of the biggest names in the industry.
Just as important, many of sport's biggest companies signed on: Orvis and Patagonia and even the industry's trade group, the American Fly Fishing Trade Association.
"All of us who care about climate change have to recognize who we can reach," says Tanner. "I am not going to reach evangelicals. I can reach fly fishers. I know this community, and they know me. They're going to give me the benefit of the doubt. And we need this for bass anglers and bird hunters and lots of other groups."
"Generic climate messages are not going to cut it," he adds. "We need people who know the science but can speak to their tribe."
You can't fake this. You can deliver all the messages you want, but unless you speak to peoples' passions, those messages land like a badly-cast fly.
When I listen to Tanner, I'm no longer an employee of an environmental organization. I'm a hunter. I'm listening to one of my people. He's telling stories that matter. To me and to the future I want for my own son.
And I think: here is someone who gets it. No: Gets us.