Caribou in Canada's boreal forests are in a pinch.
These may not be the caribou you're most familiar with: they live in old-growth forest, not tundra. And they are facing a litany of challenges squeezing them into smaller and smaller chunks of forest habitat and increasing the rate at which their predators find and prey on them.
If caribou played baseball, they'd be trapped running between the bases with opponents closing them down from either side. The Nature Conservancy is working hard to make sure caribou don't get tagged out; our approach is focused on mapping and conserving large forest tracts that can be resilient to climate change.
Our goal: conserve 10 caribou herds in northwestern Manitoba, a region that contains the healthiest herds of forest-dwelling woodland caribou in Canada and some of the largest frontier forests remaining on Earth.
Our approach: map large forest tracts that can be resilient to climate change.
Based on their habitat preferences, mapping high quality habitat for caribou has focused on identifying conifer and wetland land cover types undisturbed by human industrial footprint or recent forest fires.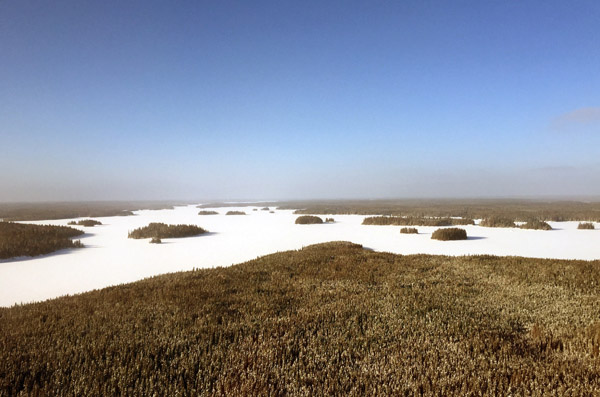 By compiling data from satellite images and interpreted by Environment Canada and Ducks Unlimited Canada, we created high-resolution maps of all unburned areas of conifer forest or wetland in the boreal that have not been harvested for timber or used for mines, agriculture, oil and gas facilities or other human footprints, as well as linear features like roads, railways, power lines, seismic exploration lines, pipelines, dams, or air strips.
This mapping has identified expansive areas – in the order of millions of acres in size – of bogs or forest-bog complexes which overlap well with the limited data available on current caribou occurrence.
Because of their often inaccessible and boggy terrain, many of these areas have low merchantability from a timber perspective. Last, because of the dominance of wetlands, the areas have a lower probability of burning than conifer-dominated forest and can provide stability in the face of a changing climate.
Meet the Woodland Caribou
An important part of this story is understanding a bit about these woodland caribou.
Unlike caribou that roam the tundra, forest-dwelling caribou depend on old-growth conifer forests to survive the cold winters of Canada's boreal.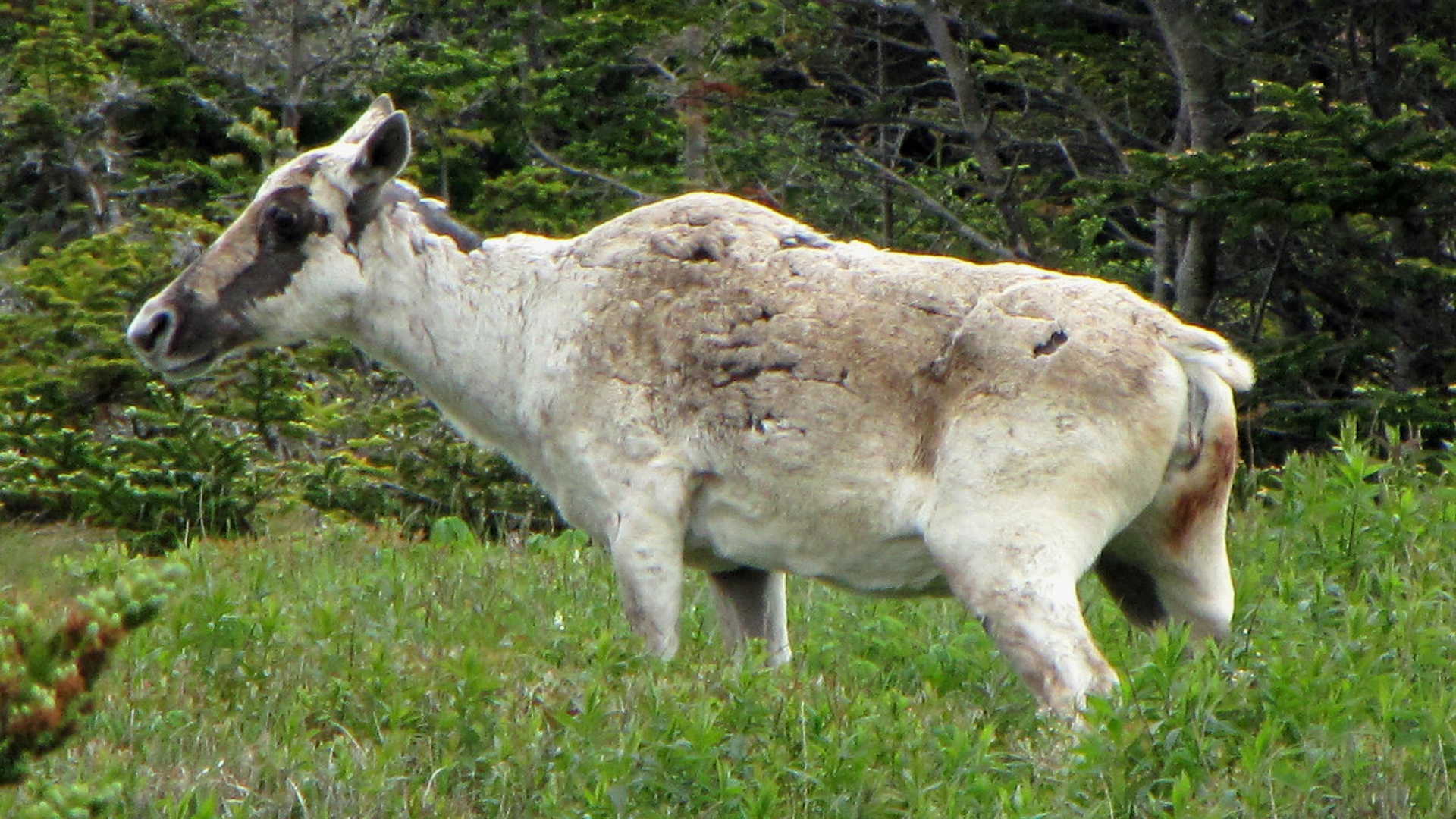 Rather than aggregate into massive herds of thousands of animals like their tundra cousins, woodland caribou disperse each spring to calve their young, finding safety from wolves, bears and other predators in isolated areas where these predators won't easily go.
These include areas like islands on large lakes or old dense conifer forests intermixed with peat bogs. In the winter, caribou aggregate in small herds of 10-30 animals and seek out old spruce-pine-fir forests rich in ground lichens such as reindeer moss.
These lichens are a big part of caribou's winter diet and caribou have several adaptions to find them. Caribou sniff out the substantial patches lying under snow and eat them by pawing out deep craters with their massive four-toed hooves.
Indeed, the name caribou is a Mi'kmaq word, meaning to paw or shovel snow. These hooves also serve caribou well when swimming or crossing icy landscapes – terrain difficult for their predators to navigate.
Caribou tend to avoid burned areas. When boreal forests burn, they typically take on a deciduous composition, which increases the suitable browse for moose and deer.
More moose and deer attract wolves, which hunt on caribou as the opportunity presents itself. Fire also directly impacts caribou habitat, as fire-disturbed areas support lower amounts of lichen since lichen can take up to 50 years to recolonize burned areas. Ongoing increases in fire activity and area burned puts a squeeze on caribou.
All that would be bad enough, but the caribou's world is closing in from other directions.
Northwards expansion of roads and industrial activity such as logging, oil and gas exploration and development is degrading and fragmenting caribou habitat at an increasing rate.
There is little evidence that caribou return to areas disturbed by logging or industrial activities, meaning much of the area disturbed by industry may be functionally lost for caribou for at least several decades.
Our work identifies the areas that can make the most difference for caribou conservation.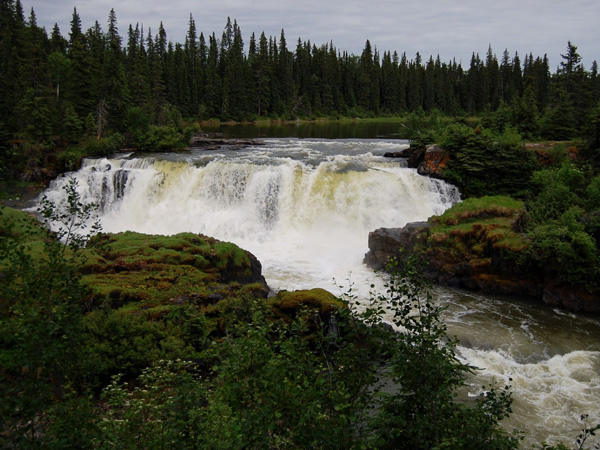 Woodland caribou are an important indicator of functional boreal forests.
Keeping these animals in landscapes managed for industrial timber production tells us we are maintaining the full mix of old and new forests and the range of habitats this diversity offers.
Conserving caribou is also good for other wide-ranging, at-risk species that are sensitive to extensive industrial disturbance, animals like wolverine or grizzly bears.
In collaboration with indigenous peoples, the forest industry, the Manitoba government and other non-profit organizations, we are engaged in unprecedented partnership to protect these important caribou areas.
If successful in actually conserving these expanses, we can still score a home run for caribou.