Meet the NatureNet Fellows: Megan McSherry
When it comes to carbon storage to help mitigate climate change, forests pretty much get all the glory (and the carbon credits). That's more than a little unfortunate because, according to NatureNet Science Fellow Megan McSherry, grasslands – which cover nearly 40 percent of the world's land surface – represent a huge potential reservoir for carbon, as well as a potential market for soil carbon credits.
But to be able to realize both of those potentials – especially the creation of a successful large-scale soil carbon market – scientists need to know a lot more about how the way people manage grasslands affects their ability to store carbon.
There are, says McSherry a little wryly, "a lot of variables" to sort out, which is why for the next two years, she can be found in the grasslands of Kenya, Argentina or in the Ecology & Evolutionary Biology Department at Princeton University in New Jersey, using her NatureNet Science Fellowship to work on one of the variables most in need of sorting: how does large-animal grazing affect specific grasslands' ability to store carbon?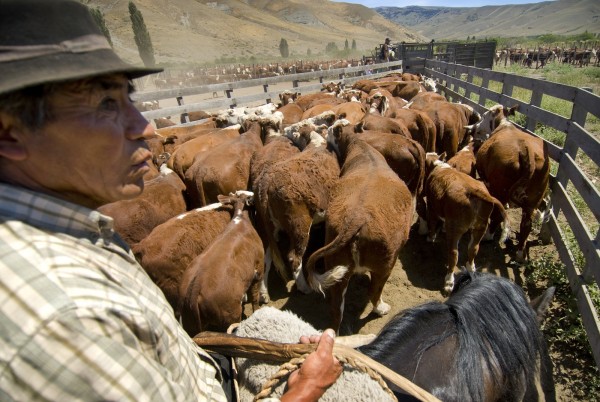 The Key Question
This is a key question because grazing is the dominant use of grasslands around the world and there is a great deal of uncertainty regarding the conditions under which grazing by large mammals promotes soil carbon storage.
It's also a question that builds on work McSherry began during her Ph. D., when she published a paper with Dr. Mark Ritchie in Global Change Biology that showed "grazer effects on soil organic carbon are highly context-specific and imply that grazers in different regions might be managed differently to help mitigate greenhouse gas emissions."
Put simply, says McSherry, "the dominant grass type being grazed" matters for soil carbon storage – for good and for bad. For example, in some regions, grazing can increase soil carbon storage and in others, it can damage it. Understanding where, when and what kinds of grazing regimes have the most benefit for carbon storage is necessary to help people make the best decisions about how to manage their grasslands for as many benefits as possible – economic, ecological and social.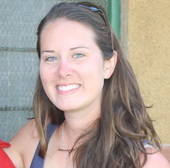 And it's those multiple benefits that matter most to McSherry.
"My very first trip to Africa was in 2005, as a study abroad student with the School for Field Studies," she says, "and I was on a wildlife management and ecology program in southern Kenya. That was when I first got exposed to all these different aspects of human-wildlife conflict and human-wildlife interactions, and how it's great to want to save the elephants and all the charismatic wildlife species, but, at the same time, there are people who are trying to make a living there, and there are a lot of other issues that you have to consider in reaching those [conservation] goals. It needs to be about the people, too."
Her interest in the connection between conservation and people is one of the reasons she was drawn to the NatureNet Science Fellowship program. "My research aims to understand these issues," says McSherry, "through the multiple lenses of ecology, geography and sociology."
Science for Solving Problems
Around the world, nearly 1 billion impoverished people depend on livestock as a source of food and income. In Africa alone, pastoralists account for nearly 40 percent of land use across the continent. Understanding how grassland management affects soil carbon storage is especially relevant and urgent where pastoralists and their herds struggle to coexist with wildlife, shrinking grazing lands, and other challenges.
For people from Kenya to Argentina, who rely on grazing livestock, the sale of soil carbon credits on grazed grasslands with carbon-friendly management strategies could be a potential source of increased livelihoods and income security, and additional community revenue, as well as a strong incentive for the effective conservation of wildlife and grassland ecosystems as a whole.
It's challenging, exciting and rewarding work. "Bringing science to solve a problem," says McSherry, "in this case, [using an] understanding of how the way we manage grasslands can affect a global problem like storing carbon and simultaneously provide a potential solution to problems facing pastoralists. These are the problems I want to solve. This the work I want to do."
About NatureNet Science Fellows
Our world faces unprecedented demands for food, water and energy — and meeting these demands without exacerbating climate change and degrading natural systems is the human challenge of our generation. That's why the Conservancy has established the NatureNet Science Fellows Program in partnership with six of the world's leading universities — Columbia, Cornell, Princeton, Stanford, the University of Pennsylvania, and Yale — to create a reservoir of new interdisciplinary science talent that will carry out the new work of conservation, from rainforests to storm drains to laboratories, and everywhere in between.