By Colin Shanley
As a research scientist, it's a rare day when I get a call from a reporter.
I've devoted years of my life to figuring out things like where flying squirrels den or how moose spend the summer getting fat. These projects can take years of what I can honestly call quiet toil.
Not exactly front page material. The mountain of details can kill the story before it even has legs. This year my luck changed.
A local radio reporter, a good one, took an interest in my latest project and the story behind it.
My project had a simple question: How will climate change affect salmon streams in Southeast Alaska? I had spent the last two years digging through decades of stream data on obscure government websites.
My job was to painstakingly crunch the numbers through climate model formulas. At the end of the day, I just wanted to say what the future trends suggest with reasonable confidence.
In the place where I live and work, the Tongass of Southeast Alaska, questions like mine are far more than an academic exercise. This stuff really matters.
Nine out of ten rural families eat locally caught wild salmon and the traditions run deep. I knew that telling this science story to a reporter's microphone was my best hope at reaching the people for whom my research mattered most.
In a sense, it's their relationship with these fish that inspired my research in the first place.
What's the Story?
Now that my project is complete, I have terabyte hard drives full of model outputs —*.dbf files with titles like PCIC_AR4_MPI_ECHAM5_A1B_run1_2080M.
It took months to create and it's a solid body of work. You can see it in the journal PLOS ONE.
But as for the human story, I wanted to tell it in a way that would make perfect sense to anybody who grew up knowing salmon. But how?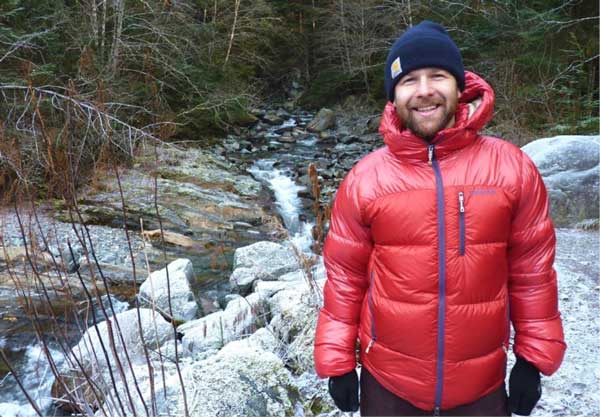 So much of what scientists think about is numbers and equations that nobody can relate to. I mean, I could talk all day about the nuances of the ECHAM5 global climate model or the A1B greenhouse gas emission scenario.
The research process can be hard to wrap your head around on the first pass, yes, but there's also a simple story buried in that complex journey.
That's what I was striving for. I was reminded of New York Times DotEarth blogger Andy Revkin, who's spent the better part of a lifetime telling stories about science.
He says things like "scientists generally would do well to figure out new ways to tell their stories (and thus remind the public that science is not a set of static facts, but an unfolding story)."
I've tried to take this to heart. As a scientist, I definitely have plenty of facts and figures that are easy to point at. Want to know the measurement of Old Tom Creek in cubic feet per second in, say, June, 1977? I can tell you.
But as Revkin says, it's the unfolding story that matters.
I tried typing out some discussion ideas for the interview but scrapped that idea quickly. I had already spent too much time writing about my project.
I needed practice talking about it.
The best thing for me was trying to keep the attention of willing friends and colleagues. If they didn't get what I was trying to say, then I was in trouble.
But before too long the story's simple core became beautifully clear: warmer and wetter weather in Southeast Alaska is predicted to change the stream flows that salmon return home to spawn in each year.
And this is what I told the reporter on the banks of Gold Creek on that frosty December morning.
If you, as a scientist, are preparing for an interview, here are some things I'd advise you to keep in mind:
* The story is infinitely better when you meet on location. It brings the audience closer to the subject and inspires fresh conversation. If your work is nowhere near, what might serve as a good stand-in? Full disclosure: Gold Creek is not a salmon spawning stream, but it was nearby and it also happens to be our city's water source, so it matters.
* The reporter is counting on you to tell the story so come prepared with ideas. This deserves some brainstorming. It's also ok to show a little personality. Just because you're a scientist, it doesn't mean you have to sound boring to gain credibility.
* Make the reporter's job as easy as possible. Go the extra mile to make sure they get everything they need to tell the full story. Never underestimate the power of good photos, and don't forget to provide captions that tell the story—many people won't read anything else.
* Think solutions. If there's a problem affecting people's lives, what's your solution? My study makes a simple case: restore damaged streams to ensure they're ready for climate change because the healthiest streams will fare best.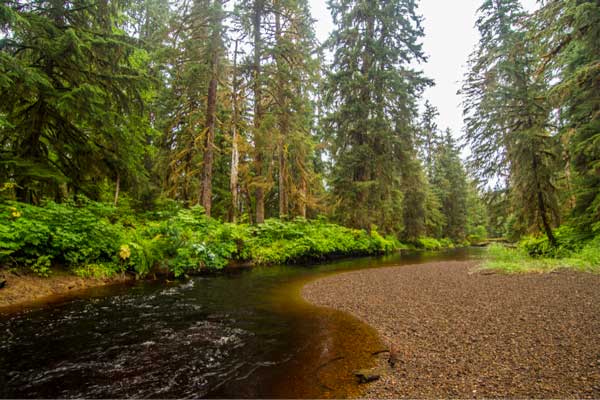 And how did the interview go?
When the three-minute segment aired on the radio I was really impressed with how well the reporter distilled the story.
We had talked for over an hour. Sometimes finding the right (patient) messenger is equally as important as doing your homework.
Sharing my work on public radio was a good reality check. If I can't talk about it in a way that people can understand, how am I ever going to make it useful?
I've gotten great feedback from friends and neighbors who had no idea what I did every day. It also reminded me that I don't need to wait two years to pitch an interesting science story-in-progress.
Unlike the journal article that prompted the reporter's attention, a good science story needs no introduction. Or abstract, or methods, or conclusion. More than anything else, a good science story needs to matter.
Opinions expressed on Cool Green Science and in any corresponding comments are the personal opinions of the original authors and do not necessarily reflect the views of the Nature Conservancy.