Mark Spalding is a senior marine scientist at The Nature Conservancy.
How well have we protected nature? It's an important question — one that we conservationists need to be constantly asking ourselves. But the answer to this question depends upon which numbers you examine.
The Glass Half Full: Our Goals are Within Reach
The headline numbers for conservation, revealed at the recent International Union for the Conservation of Nature World Parks Congress are quite exciting. Protected areas now cover some 15.4 percent of the global land-surface. Compare that to croplands, which only occupy 11 percent! Off shore, protected areas only cover 3.4 percent of the marine surface, which isn't stunning, but recent and ongoing growth is phenomenal — there's been a 700 percent increase in the extent of marine protected areas since 2003, with effort largely concentrated in coastal waters, where we've now reached 8.4 percent.
These numbers are fantastic. Conservation is now one of the single most significant forms of land use on Earth. It's a vast credit to the efforts of conservationists — a rag-tag army of small NGOs with annual combined turnovers that wouldn't even register on the scales of many corporations. We have taken on giant, vested interests, Earth-despoiling companies, and corrupt governments; we've built partnerships with businesses, leaders and communities; and we've won battles.
Time and again, in place after place, we've convinced and compelled people's hearts and minds, and we've secured a legacy for future generations.
Conservationists have globally agreed-up interim goals for the coverage of protected areas, known as the Aichi Target 11. By the year 2020, it is our goal to conserve 17 percent of lands and 10 percent of the oceans. Right now, we're at 15 percent on land and marine coverage is skyrocketing. So we just might make it, right?
The Glass Half Empty: Reading the Small Print
Unfortunately, we're father from our goal than we think. Many shrewd conservationists have pointed out that existing protected areas aren't in all the right places — the roll-call of coverage favours remote mountain-tops and unfished corners of the ocean where there were no development pressures anyway. And protected areas on more valuable land or in more crowded seas are often tiny and isolated.
This week, my colleagues and I published the latest progress report on protected areas coverage in terms of progress towards securing biodiversity. Thanks to "big data" and some very smart analyses, this study is the most comprehensive of its kind ever undertaken, and it's the first to address marine biodiversity.
I joined 40 colleagues from 26 different organizations to analyze just how effective our existing conservation efforts are. We used 25,380 species range maps that provide detailed boundaries of where each species occurs, including more than 4,000 marine species like bony fish, sharks, seabirds, marine mammals, lobsters, corals, mangroves and seagrasses.
We also used biogeographic maps, which show provinces and ecoregions, and 11,807 priority sites identified for conservation by the international community. Then, we overlaid all of this data onto our global map of protected areas.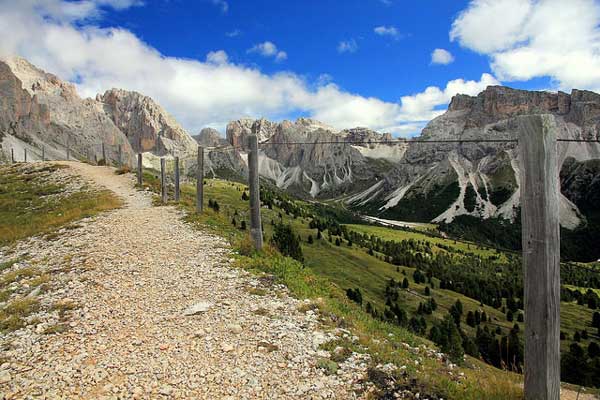 The verdict? We're not doing so well. The fine print of Aichi Target 11 dictates that protected areas have to be effective, and they should prioritize areas of particular importance for biodiversity and ecosystem services.
That means we can't just put protected areas anywhere ­­­— we need to make sure we're saving enough space for enough species to have a decent chance of surviving in perpetuity. We also need to ensure that nature can continue to supply the many benefits that humans directly benefit from, like clean water and food security.
The Middle Ground
Our research found that over 90 percent of species have at least some representation in protected areas, but only 43 percent have a sufficient proportion of their range protected to really secure the space needed for long-term survival. About 41 percent of terrestrial and 32 percent of coastal marine ecoregions have met target levels of coverage, while only one-fifth of priority sites are completely covered by protected areas.
So while 15 percent terrestrial coverage makes it look like we're quite close to our 17 percent target, if we want to secure sufficient area to save all these species and priority areas we'll actually need to double the extent of the global protected areas network.
Where We Go From Here
First, we celebrate. Despite the small print, we have accomplished a tremendous amount. Then, we keep going. We continue the hard work and don't slow down.
We also need to remember that nature's value — for biodiversity and people — isn't evenly spread. We can't just add up the number of protected areas to know how well we're doing. The ultimate target isn't 10 percent of the ocean or 17 percent of the land and it never was. Those numbers are a rough guide; the small print is critical.
Finally, we should start a serious discussion among the conservation community as to how to address the small print. A few words in an international agreement don't give sufficient guidance to help the conscientious, and give far too much room for laggards to hide failure. We need to figure out how we can help nations to effectively prioritise conservation for biodiversity and ecosystem services with real and achievable targets on the ground.
Opinions expressed on Cool Green Science and in any corresponding comments are the personal opinions of the original authors and do not necessarily reflect the views of The Nature Conservancy.