By Lisa Feldkamp, senior coordinator, new science audiences, The Nature Conservancy
What is Chicago Wildlife Watch?
When it comes to wildlife in the city, it turns out, we can throw out most everything we know about wildlife ecology.
Early research into the ecology of urban systems suggests that expected ecological behaviors do not apply. For instance, fox squirrels in urban environments spend less time engaging in anti-predator behaviors than their rural relatives.
Since the majority of wildlife studies have been conducted in wild or rural areas, many unanswered questions about urban wildlife remain. You can help find the answers.
Chicago Wildlife Watch (a collaboration between Adler Planetarium, Lincoln Park Zoo, and Zooniverse) has deployed cameras in the third most populous city in the US in hopes of learning more about how wildlife adapt to urban life.
That's right, camera traps are no longer just for research in remote areas like Serengeti National Park, islands inhabited only by penguins, and wild areas of the US West; cameras are now documenting the urban wilderness of Chicago.
By answering questions about the locations frequented by urban creatures from pigeons to coyotes, conservationists can make better plans to conserve urban biodiversity and prevent conflict with humans.
Why is Chicago Wildlife Watch Important?
How do wildlife interactions change? How do wild animals respond to the presence of people or pets? Which types of urban habitat (industrial, residential, etc.) do different animals prefer.
Chicago Wildlife Watch is working to answer these vital questions about how ecology changes in urban environments.
Their scientists have gathered many pictures from camera traps and are looking for help. Take up the challenge for urban conservation science by helping classify the animals, people, and yes, even vehicles in the camera trap photos.
Researchers will compile the data to find trends in wildlife behavior, diversity, and location. Insights from this study will provide much needed guidance for managers looking to relocate, reintroduce, and protect species.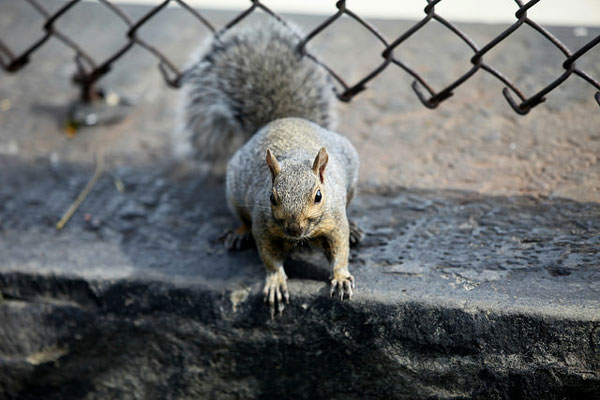 By comparing the ratio of species' photos in various locations scientists can learn not only which habitats a species prefers, but also may provide clues to predator-prey interactions. For example, previous studies have shown that foxes tend to avoid areas frequented by coyotes.
Identifying how deep in the city animals venture gives researchers a sense of which animals might seek out or ignore humans, and which go out of their way to avoid human contact.
All of this information will help city planners make better decisions when designating protected areas or strategically planning development to have the lowest impact on biodiversity.
Bonus, Chicago Wildlife Watch is a fun way to get kids excited about wildlife. It may be of special interest to kids living in or near Chicago, but anyone in the world can participate.
How Can You Get Involved?
Just visit Chicago Wildlife Watch and start classifying.
The tutorial is very helpful and the interface is user friendly. Remember that in addition to the living things, you should note any bikes, cars, or mowers in the picture.
You will also note whether the animal's head was up or down relative to its shoulders. This simple difference in posture indicates whether an animal perceived its environment as risky (head-up) or safe (head-down) at the moment the picture was taken.
If you like to track your results for this and many other citizen science projects, you can create an account with Zooniverse.
There are educational materials online for teachers who want to get their class involved. For young kids, a curated set of images that are more likely to have animals but still need classification makes the project more exciting.
Get a fresh look at city wildlife and try out Chicago Wildlife Watch!
---
Is there a citizen science project that you think deserves more attention? Contact Lisa Feldkamp, lfeldkamp[at]tnc.org or leave a comment below with a link to make a recommendation for Citizen Science Tuesday.
Opinions expressed on Cool Green Science and in any corresponding comments are the personal opinions of the original authors and do not necessarily reflect the views of the Nature Conservancy.