As the calendar year ends, we also mark our second year anniversary as a conservation science blog.
Cool Green Science aims to feature the wide range of research at The Nature Conservancy, as well as the most interesting conservation science around the world.
As we prepare the holiday season, here's a celebration of our ten most popular posts of the year.
1.  Big Gulp: When Grayling Eat Mammals. When a fish eats something weird, you can expect to read about it here. And when someone publishes a study on the phenomenon? Well, that's a recipe for the top blog of the year. This research found that trout and grayling eat shrews far more often than you might think.
2.  The Amazing Lemming: The Rodent Behind the Snowy Owl Invasion. Last winter, birders in the eastern US were seeing snowy owls everywhere. Why? Ornithologist Joe Smtih traces the answer to the population explosions of lemmings in the Arctic. (And no, they don't commit suicide!).
3.  Sick Sea Stars and Starless Nights. Where have all the sea stars gone? Marine scientist Drew Harvell and ocean videographer Laura James share evidence, stories and video from the front lines of this devastating marine crisis.
4.  Global Agriculture Trends: Are We Actually Using Less Land? Over 15 years, global food production increased while agricultural land use decreased. A promising trend? Or a misleading figure? Blogger Jon Fisher breaks it down.
5.  Why Conservation Should Embrace a Diversity of People & Values: TNC Lead Scientist Heather Tallis and 239 co-authors call for a conservation ethic that recognizes diverse voices and values. Join the discussion, and sign the petition.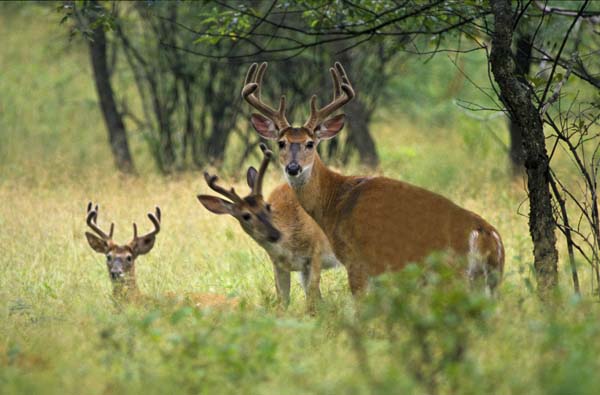 6.  Citizen Science: Celebrate Urban Birds. Every Tuesday, Lisa Feldkamp brings our readers a new citizen science project – from identifying bumble bees to recording when your local lake freezes. In this popular post, she tells how you can learn more about the surprising diversity of birds found in the city.
7.  Notes from the Deer Wars. The science is clear: over-abundant white-tailed deer are having powerful and negative impacts on the eastern forest. The human values around this issue, though, are anything but clear. Are environmentalists — and tradition-bound deer hunters — willing to pull the trigger?
8.  How Will the Polar Vortex Affect Wildlife? As people bundled up to face record cold last winter, we broke the story on how wildlife was faring, from disappearing Carolina wrens to frost-bitten opossum tails. With some predicting another polar vortex on the way, what will this winter bring? Stay tuned.
9.  Protecting the Amargosa: From Suspicion to Support in the Nevada Desert. When it comes to conservation news in Nevada, the Bundy stand-off may have gotten all the press. Here's a different narrative, one in which conservationists are overcoming suspicion to protect a vibrant river.
10.  Want More Sabal Palms? Just Add Coyote Scat. In South Texas, cultivating native plants requires sunlight, nutrients, pollinators – and coyote turds. Lots and lots of coyote turds.
Join us in 2015 for more cutting-edge conservation science and commentary. We begin January with a stellar line-up, including two new studies on the dietary habits of fish, the science of winter bird feeding, an endangered species with a nicotine problem, a rant against "big year" birding and much more.
From all of us at Cool Green Science, thanks for making our blog one of the most-read conservation blogs out there. We look forward to your questions, ideas, comments and support in the coming year.
Have a great holiday season – and make sure you get out there and enjoy the wonders of the natural world, wherever you may be.
Opinions expressed on Cool Green Science and in any corresponding comments are the personal opinions of the original authors and do not necessarily reflect the views of the Nature Conservancy.
Opinions expressed on Cool Green Science and in any corresponding comments are the personal opinions of the original authors and do not necessarily reflect the views of the Nature Conservancy. – See more at: https://blog.nature.org/science/2014/05/06/protecting-the-amargosa-from-suspicion-to-support-for-a-desert-river/#sthash.CZEYMH8l.dpuf