What is Celebrate Urban Birds?
You don't need to book a trip to Costa Rica or the Amazon to enjoy great birding.
As many serious birders know, there is a surprising abundance and diversity of birds living right in the city. In even the most densely packed urban areas, birds have found a way to survive.
And this week's citizen science project will help you find and identify them.
Celebrate Urban Birds (CUBs), a project run by the Cornell Lab of Ornithology, studies the birds that manage to eke out a living in cities and surrounding areas and connects people who live in those areas to science and nature.
"The project seeks to understand how both resident and migratory bird species are using green spaces. We are presently analyzing the data and looking for patterns to better understand what size and quality of green spaces are needed to better support birds in urban locations," says Karen Ann Purcell of CUBs. 
Why is CUBs Important?

By 2050, scientists project that two-thirds of the world's population will be living in cities.
That will likely mean that more birds will be living in cities as well, especially as cities expand and convert other bird habitats.
That doesn't mean life is easy for an urban bird. Many die each year because of threats like cats and window collisions. Even birds that survive may be in poor health.
The needs of urban birds are poorly understood. It is likely that green spaces play a role in urban bird diversity, but more data is needed to understand what qualities a green space needs to maximize benefits to birds.
A great benefit of the Celebrate Urban Birds program is that it opens up the avian world to a greater diversity of people  – diversity that is often underrepresented in STEM fields like conservation science.
"When we ask questions as scientists we are asking questions based on our own beliefs. If we ultimately don't have diversity in conservation science then all the questions that we are asking will continue to come from one understanding of the world — and that is not good science," says Purcell. "If people of all backgrounds and from all neighborhoods don't get the opportunities to have positive experiences with birds we will have a lot of people who will not be tuned in to the natural world around them. These folks will not have a voice in conservation decisions that directly affect their communities and their lives."
CUBs provides diverse communities an opportunity to participate in conservation science by studying birds that live nearby.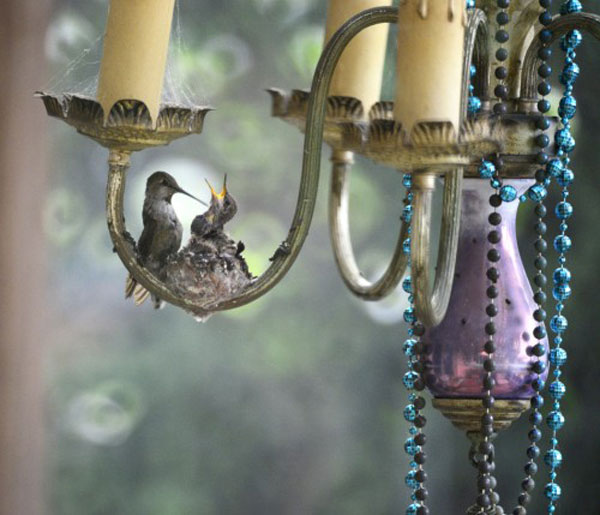 They engage communities through events (that can be funded with mini-grants), fun bird observation challenges, and greening efforts. Their website houses a treasure trove of information to learn and to explore and it's available in Spanish.
CUBs connects children with STEM education and nature.
Kids and adults can make meaningful contributions to science while learning about the unexpected behaviors of birds in their own neighborhood. No previous experience or knowledge of birds needed!
Purcell notes some of the natural phenomenon that urban bird enthusiasts can expect:
"A pigeon feeding crop milk to its young, a Killdeer doing a broken wing display to protect its nest on a gravel rooftop, an American Crow distracting a dog so it can steal its food, an American Robin that builds a nest on the tire of a car while the person is at work (for 9 days in a row), a Black-crowned Night Heron in plain view blending into the background so it is completely invisible."
How Can You Get Involved in CUBs?
All you need is a citizen science account and a kit. You can download the kit or order a printed copy($5).
Then learn about the 16 focal species that CUBs is investigating.
If you live in or near a city in the US, Canada, or Mexico, pick an area about the size of half a basketball court and watch it for just 10 minutes.
Record which of the 16 focal species you see or don't see. Submit your observations online or by mailing in your data sheet.
As Purcell says, "Once you put a name on a bird – it sticks with you."
Spend some time with a project that can change your city and your outlook forever.