What Is SeaWatch?
Starting to plan next year's birding trips? Here's one that will get you skies filled with seabirds – and help researchers gather important conservation data.
The location:  Schoodic Point, Maine, an area known for its spectacular number and variety of birds.  You'll be gathering data for SeaWatch, and your information will help ensure that these birds continue to be plentiful. "Seabird populations in general are threatened by increasing human-related encroachment to nesting areas, wintering areas and shipping lanes, as well as sea level rise inundating breeding islands," says Seth Benz, Director of the Bird Ecology Program at the Schoodic Institute at Acadia National Park.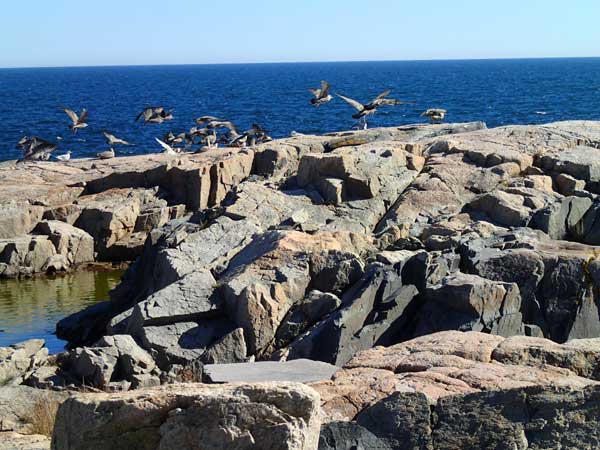 Data that you collect in just a couple of hours is used to help seabirds face these challenges. The Schoodic Institute is eager to engage people in their citizen science efforts and is even a sponsor of the newly formed Citizen Science Association. 
Why Is SeaWatch Important?
Many seabirds undertake incredible migrations and they are threatened by human activities along the coasts as well as changes in the climate and environment.  "Conducting seabird monitoring collects data which helps to determine important migratory pathways, provides basic population-related information, and draws attention to seabird conservation matters where the public has access to seabird monitoring sites," Benz explains.
Better understanding of population sizes and locations can have a real impact on birds. According to Benz, a centralized network of data on raptor migrations has greatly influenced conservation efforts for raptor species.
"I hope this effort [SeaWatch] will draw attention to seabird conservation as well as the science behind biodiversity monitoring. Beyond the birds specifically, the information ties into ocean conservation and provides a broader understanding of the environment upon which humans depend," says Benz. "Ultimately, I hope gaining knowledge and understanding of a shared planet, through hands on experience with migration, will influence the lifestyle and behaviors of humans."
SeaWatch proves that you can make an impact, learn and have fun at the same time. Citizen scientists at Schoodic learn a great deal, starting with how to identify birds on the wing (an advanced birding skill) and how to count large flocks as they pass by.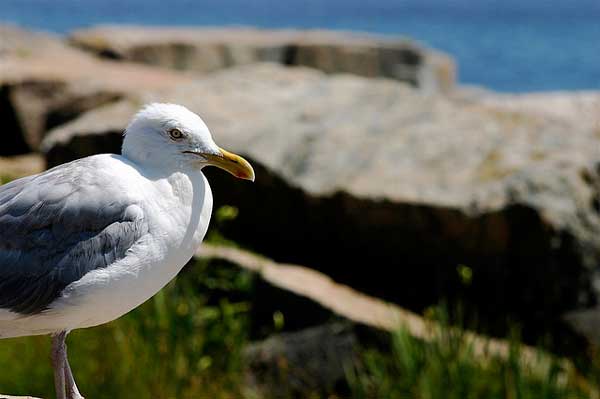 You can often hear things like "I didn't know loons migrate," "How do you really know what that bird is" and "Whoa, look at that giant flock!" Benz reports. And you won't just see seabirds, marine mammals like harbor seals and fish like mola molas are sometimes spotted off the coast.
How Do You Get Involved In SeaWatch?
Whether you live in Maine or farther afield, you can make plans to visit Schoodic Point from mid-August through November. You can contact the Schoodic Institute for details or show up at Schoodic Point between 7 and 9 AM on Tuesdays and Thursdays, weather permitting, to join the count.
If you're worried about counting so many birds, don't be! "Our site provides a wide span or field of view which the birds are moving through, going in a single, certain direction.  Whether singly or in flocks there is a good amount of time to count each bird moving past with a certain ease," Benz says.
Do yourself a favor, start planning now and get to Schoodic Point next year for the annual seabird migration! Or, if you can't do that, spread the word about the importance of seabird conservation in your community. Help make sure that seabirds fill the sky for many years to come.
---
Is there a citizen science project that you think deserves more attention? Contact Lisa Feldkamp, lfeldkamp[at]tnc.org or leave a comment below with a link to make a recommendation for Citizen Science Tuesday. Opinions expressed on Cool Green Science and in any corresponding comments are the personal opinions of the original authors and do not necessarily reflect the views of the Nature Conservancy.