"Salama karibu sana" ("hello, you are very welcome" in Swahili) everyone greets me as I walk along the narrow lanes and waterfront of Faza, one of the villages on Pate Island  in the Lamu Archipelago off the northern coast of Kenya. Faza is a small fishing village, where people still lead a traditional way of life and donkeys wander around at will. I'm the only foreigner here, and I'm here to help our Africa Program support community based marine conservation in Kenya.
Pate Island has many valuable marine resources, such as mangroves, coral reefs and seagrasses, which provide an important source of livelihood and food security for local communities.  There are also ancient ruins, a rich cultural heritage and charismatic species (such as turtles, dugongs, dolphins, sharks, rare corals and fishes) that provide good marketing opportunities for eco-tourism.
Fishing is an important source of income and livelihoods for local communities and many still use the iconic dhow sailing boats for fishing and as their primary means of transport as they have done for 1000s of years.  But times are changing, human populations are increasing and people are using destructive fishing methods (such as beach and reef seining), so habitats are being destroyed and fish stocks are dwindling.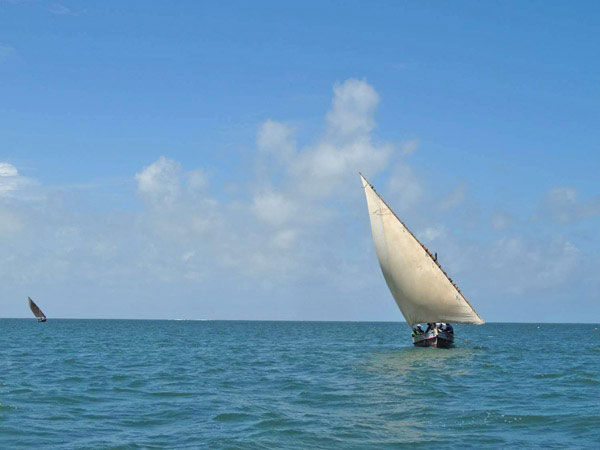 The work that I am here to assist with, by the Northern Rangelands Trust-Coast (NRT-Coast), grew out of a 20-year old program in northern Kenya to conserve terrestrial wildlife. Based on a strong platform for locally based conservation developed by the Lewa Wildlife Conservancy, the Northern Rangelands Trust has been successful at protecting critical wildlife — including black and  white rhinos, Grevy's zebras, oryx, elephant and many more — that tourism is now an important source of income for the communities in the region and it also supports education, healthcare and water development programs.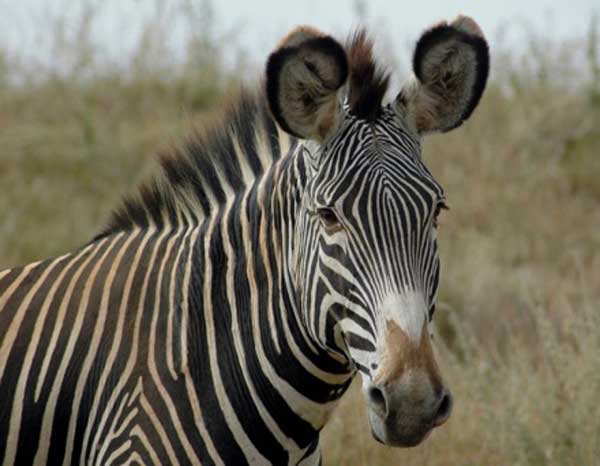 Grasslands to Coasts
Now, communities along the coast are bringing this model of locally owned conservation, in which better management of natural resources leads to improved incomes and livelihoods for communities, to the coastal and marine environment with the establishment of the Northern Rangelands Trust – Coast (NRT- Coast). Based in Lamu, NRT- Coast provides technical and financial support for several community conservancies on the north coast of Kenya, including two marine based conservancies at Pate Island and Kiunga.
Local communities are now working together to manage their coastal marine resources. For instance, the Pate Marine Community Conservancy is bringing several fishing villages and key government institutions (particularly the State Department of Fisheries) together to co-manage their fisheries with technical support from the NRT-Coast, The Nature Conservancy, Fauna and Flora International and World Wildlife Fund.
Pate Community Conservancy aims to increase income and employment for communities by:
Conserving key habitats (mangroves, seagrasses and coral reefs), key fisheries (fish and lobsters) and rare and threatened species (sea turtles, sea birds, dugongs, dolphins and sharks).
Decreasing habitat destruction and unsustainable fishing practices (such as catching juvenile fish using small mesh sizes on seine and gill nets).
Increasing social and ecosystem resilience to climate change.
Conserving their cultural heritage and providing a forum to educate the community about conservation challenges and opportunities
And that's where we come in.  I recently attended a workshop on Pate Island with George Waweru Maina, the Conservancy's Marine Project Coordinator in Kenya, who is helping the Pate Marine Community Conservancy design and establish community-led marine protected areas.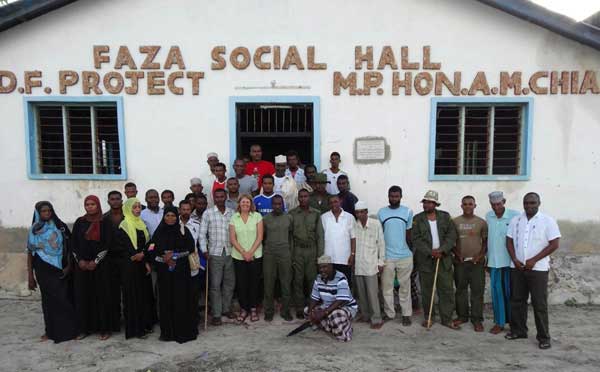 Community Goals; Proven Approaches
The workshop, organized and facilitated by George, the State Department of Fisheries and the Pate Marine Community Conservancy, included about 50 leaders and representatives from local communities and government, the State Department of Fisheries, NGOs, and the community based fisheries Beach Management Units (set up by government to boost fisheries co-management and encourage local communities to take on more of a fisheries management role).
Our role was to help raise awareness of, and build consensus for, the establishment of community-led marine protected areas (MPAs) by understanding what the communities are aiming to achieve, sharing the latest scientific guidelines that we developed to help communities design marine protected areas to achieve their objectives, and visiting the sites that they've proposed as community managed areas to help ensure that they are good choices for achieving their goals.
The outcome was that the communities have proposed establishing five community-based marine conservation areas, consistent with many of our scientific guidelines — particularly protecting key habitats for focal fisheries and rare and threatened species, such as nesting and feeding areas for seabirds and turtles. One exciting result was that they decided to establish their very first fishery replenishment zone (no-take area) based on the scientific advice that we presented.
Fishermen generally do not like to establish areas where they can't fish, but no-take areas are the most powerful tool for achieving their objectives, so that was a great outcome.  The workshop participants also decided that educating and building awareness of the broader community regarding the rationale behind their decisions would be the key to their success.
Moving Forward Together
At times, there was heated debate among community leaders and representatives, but ultimately, they came together as a team under the umbrella of a community conservancy to achieve a common goal.
For my part, it was a wonderful experience to see community-led conservation in action and to see what it can achieve. It was also exciting to see how local communities can combine traditional knowledge and scientific advice to make good management decisions. For example, it was rewarding to see the communities use our latest scientific reviews of fish movement patterns and their recovery times in no-take areas to influence their decisions regarding the size and duration of their community-based marine conservation areas. This mix of community-led conservation, based on good science, should help ensure that the communities achieve their objectives in the long term.
On a more personal note, I was very touched when the communities decided to give me a new name, Alia (provider of knowledge), and gave me a traditional sendoff by chanting, clapping and throwing imaginary flowers over me. What a wonderful place and the experience of a lifetime.