Risk, gamble, bet, venture, wager, stake: this is not the usual language of conservation.
But those words were flying fast at a conversation this week between Mark Tercek, President and CEO of the Nature Conservancy, and Howard Stevenson, a Harvard Business School professor, former senior associate dean and founder of Baupost LLC, a $26 billion investment company.
Thinking about risk in the same hard-nosed way that business people do, they argued, could help conservation be both more deliberate and more ambitious.
"Every investment is a bet," said Stevenson, speaking at the "Investing in Nature" forum hosted by the Nature Conservancy in Massachusetts on May 12. "We have to figure out the upside, the downside and what the probability is of each."
Knowing those odds could justify big investments in projects that have large potential returns, even if there is substantial risk of failure.
Expanding Opportunities and Reducing Risks 
The investment mindset allows conservation to be more ambitious by bringing new financial resources to the job of conservation — such as the funds from brewers, soda makers and municipal water utilities that  support upstream land conservation in South America through water funds. Such an approach requires conservationists to be more deliberate because investors expect an explicit accounting of the expected risk and the potential return on their outlay.
Tercek, a former managing director and partner at Goldman-Sachs, noted that when he was investing in businesses he would ask all kinds of hard questions and expect very detailed reporting on outcomes.
The practice spurred the companies he worked with to grow faster and make more efficient use of their resources. Taking a hard look at the risk of failure for every conservation project can likewise motivate more careful planning to reduce those risks as much as possible.
Stevenson sees similarities between common mistakes that inexperienced entrepreneurs sometimes make when seeking investors and mistakes made by well-meaning conservationists.
People often come into a project with unwarranted optimism, he said. "We think if we could just change the whole system everything would be great. Turns out, it's really hard to change the whole system."
He cited the example of fisheries reform, which may make sense in the long run, but the transition period threatens the income and way of life of New England fishers, which presents a high hurdle for making change.
A statement of need is a key component of a business plan. But need is not the same thing as a market. Often, said Stevenson, business developers will describe a huge need for something, but fail to notice that the people who need it are not the same people who can pay for it.
He said that it's  also very common to underestimate technological barriers and the pace of technological change — or a changing tax or political environment.
But all of those obstacles exist no matter how conservation is financed. And putting numbers together to clarify an investment may bring them to the surface sooner and provide opportunities to re-frame expectations or make sure all the needed resources are focused on the problem.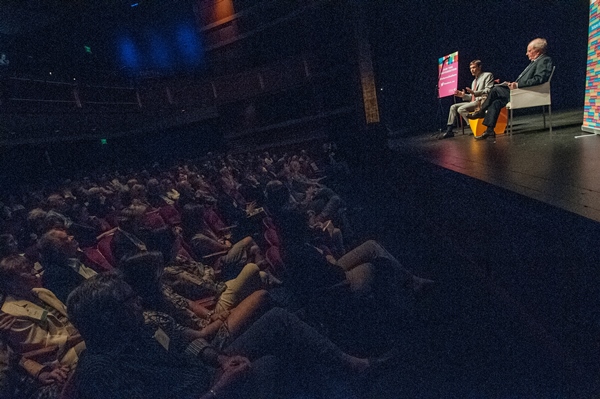 Bigger Better Faster
"The Nature Conservancy is a science-driven organization," said Tercek, "which means we can't be afraid of the numbers."
In spite of all the potential risks, both Tercek and Stevenson were bullish on the opportunities the investment approach presents.
Six years ago, when Tercek came to the Conservancy, he recognized that the challenges conservation was facing were much bigger than the existing capacity to confront them. He recognized then, he said, that "we need more people on our side. We need more financial resources. And we need a better dialogue with the rest of society."
By talking about solutions and framing conservation as an investment with a legitimate expectation of return and a fair acknowledgement of risks, we can begin to accomplish all of those things.