What is Snapshot Serengeti?
Have you always wanted to get away to Africa for a photo safari?
Now you can get away to Africa any time you want and make a difference for African wildlife with Snapshot Serengeti.
Snapshot Serengeti is a Zooniverse project that compiles data about photos taken by hundreds of camera traps in Serengeti National Park.
The project is run by researchers from the University of Minnesota Lion Project, which has been working for 45 years to better understand and protect African lions. In December 2012 they began Snapshot Serengeti to get help from the public classifying the information from their many camera trap photos.
Just because the camera traps are set up by a lion research group doesn't mean that they are only interested in lions. You will be providing information about a variety of mammals and birds (they have classification information for nearly 50 animals).
Classifications by citizen scientists like you help the scientists to sort the photos into groups for various studies. For instance, hyena researchers can rule out all of the photos that don't include hyenas, saving them a lot of time.
Your data will also give them some basic information about animal behavior: are the animals standing, moving, resting, eating, or interacting? That helps scientists further categorize the photos so that they can closely analyze the ones of most research interest.
One of my favorite things about this project is that it's truly international. Not only does it help wildlife in Africa, the page can be viewed in English, Polish, and Finnish (beta). They are currently seeking others with language and coding skills to volunteer to translate the site into more languages.
Why is it important?
Understanding how animals co-exist is very important when making decisions about species reintroduction, conservation, and ecosystem management.
The researchers of Snapshot Serengeti are asking numerous intriguing science questions, including:
* How do carnivores coexist and when/why do they avoid living in the same areas?
* How does the Serengeti support so many (16) varieties of herbivores?
* Are herbivores more likely to avoid predators even if it means missing out on the most nutritious foods or to go for the food even though predators are hanging out in the area?
Information from the camera trap photos helps them to understand all of these interactions.
For a better understanding of how researchers are using this information, check out the Snapshot Serengeti blog where they often post updates about their projects.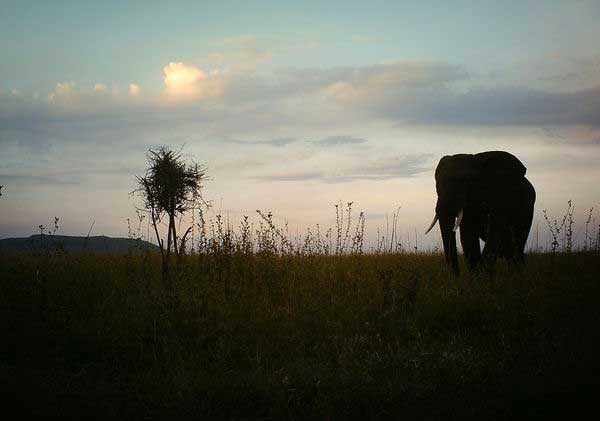 Many of the animals that you will see are threatened or endangered species –  among them cheetahs, elephants, and rhinos.
Not only will you help scientists to understand and make better plans for these species, you and your friends, children, and/or students can learn more about wildlife.
If you have a child who's interested in wildlife trivia or photo safari games like Pokemon Snap, Snapshot Serengeti can focus that passion and energy for a good cause.
How do you get involved?
If you haven't signed up for Zooniverse already after reading about Old Weather and CondorWatch, now is the time!
Once you have signed in, click on Classify to get started.
The first time through, there is a tutorial to familiarize you with the basics.
If you know the animal immediately, you can choose or type in the name. If you don't, narrow it down by "looks like", pattern,  color, horns, tail, and/or build.
As you narrow it down, you can also look at pictures of the various animals with brief descriptions that let you know more about the animals' appearance and variations between males and females.
There are even helpful comparisons between similar animals – including a side by side rump comparison of impala, Grant's gazelle, and Thompson's gazelle.
The cameras are often set off by vegetation waving in the wind. If you see a photo that is just of vegetation, you can click "Nothing Here" and move on to the next photo.
One thing that's not covered in the tutorial, is what to do if you get a photo like this: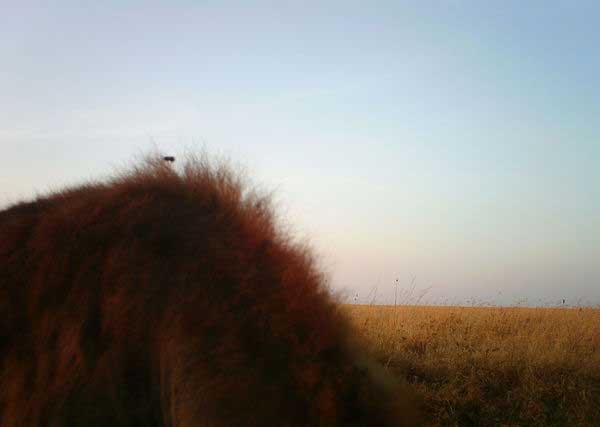 I came across a few photos like this in a short time volunteering for Snapshot Serengeti and, at first, I was at a loss.
There is definitely something there, so "Nothing Here" didn't seem appropriate, but there is not enough of the animal on screen to be sure.
I checked out the discussion forum and it led me to this excellent post on the Snapshot Serengeti blog that explains why they don't have a "Not Sure" button. Yes, they do want you to guess!
Your guesses when combined with the guesses of others are surprisingly helpful. Even when there is no consensus on the type of animal, the guesses can rule out certain categories. For instance, while the image above might be a baboon, a lion, or possibly a hyena, it is certainly not a leopard or a cheetah.
Given that guesses are okay and lots of people look at the photos, even young children could participate in Snapshot Serengeti (with an adult's help to read the information and make sure they press the right buttons.)
Once you've signed up for Zooniverse it hardly takes any time to start classifying.
Start your free photo safari today and be a citizen scientist for Snapshot Serengeti!