Rivers and streams have seen widespread habitat and species loss, prompting extensive restoration efforts.
But what types of rehabilitation are likely to have the greatest effects?
The recent news of a "pulse flow" in the Lower Colorado River has highlighted a steadily growing trend in freshwater conservation along "working" rivers – restoring elements of natural flow regimes.
Often, when people think of restoration, they think of a river's form: How wide or meandering is the channel? Are the banks steep and eroded or densely vegetated? Do boulders and logs create the habitat needed by insects and fish?
But conservationists know that form and function are profoundly woven together, making it critical to restore ecosystem function alongside form [1].
Revitalizing the function of a river means revitalizing the cycling of water and nutrients that keeps freshwater systems healthy.
Imagine if you break your leg: you won't regain your full abilities if you don't retrain and strengthen the muscles after you fix the bone with a cast.
Flow regimes are a key indicator of freshwater ecosystem function, describing how much water moves downstream through time, akin to knowing a river's "pulse."
That pulse is naturally variable, fluctuating through years, seasons and days, and it also varies across locations: think about flashy desert arroyos in Arizona versus slow-and-steady spring-fed rivers in Florida.
Since organisms and people adapt their lives to these rhythms of high and low flow, they can be left "high and dry" or "underwater" (literally!) when dams alter the rhythm.
Past research has shown how formerly diverse patterns of flow have become increasingly alike in rivers and streams throughout the United States [2], compounding the challenges that freshwater ecosystems face from land use conversion, pollutants and climate change.
For example, by the 1980s, a century of flow alteration along California's Truckee River had contributed to the precipitous decline of native willows and cottonwoods, the loss of Lahontan cutthroat trout, and the near-extinction of native cui-ui sucker, a historically important food for Native people [3].
Accordingly, just as it's critical to ensure that your broken leg is getting proper circulation as you strengthen it, improving flow regimes has emerged as a conservation priority.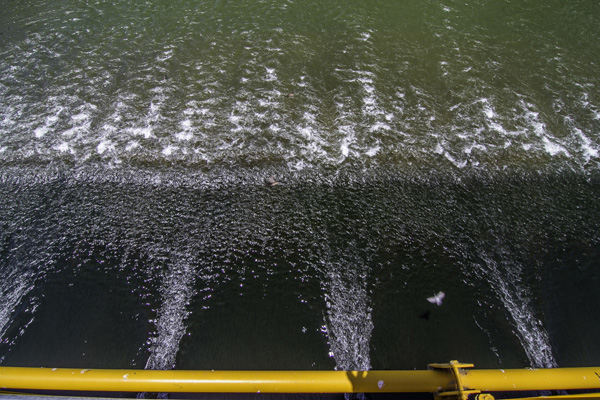 "Flow Experiments" to Guide River Management
But the process of restoring key elements of flow regimes can be difficult, expensive and slow, creating the need for good science to inform our decisions.
Seeking to gage our current understanding of the ecological effects of manipulating flows, an experienced group of researchers has just released the first comprehensive review of "large scale flow experiments", defined as field observations of ecosystem responses following intentional changes in dam operations [4].
That is, they gathered and examined studies where someone had measured and reported what happened to indicators like fish population size, river-bed condition or riparian vegetation after flow releases were shifted from the status quo "baseline" rules for the purpose of ecological restoration.
Reviewing 113 published cases from 102 dams in 20 countries, they found that most flow experiments involved one-time high-flow releases ("intentional floods") or minimum flow adjustments at larger dams (average of 65m). These changes were most often intended to benefit fish or other legally protected species.
Their review showed that the number of flow experiments has increased steadily since the 1990s, predominantly within developed economies, led by the US and Australia (56 and 15 cases respectively). Repeated sampling occurred in 72% of FE, but only 60% involved monitoring for at least a year.
Since flow experiments are the product of close collaboration between scientists, managers, and conservation advocates, it was perhaps unsurprising that the groups conducting them were twice as likely to report meeting their goals if those objectives were clearly specified prior to beginning the flow manipulation.
In addition, lasting shifts in dam management after flow experiments were three times as likely if these objectives were considered met (that is, clear goals were more likely to be met, and this sense of success was more likely to produce long-term impacts).
Returning to the Truckee River example illustrates this relationship. Increased spring and summer releases from Marble Bluff Dam had the intended positive effects on the target cui-ui sucker population as well as on non-target riparian vegetation, leading Federal dam managers to incorporate elements of the "flow experiment" into the river management plans.
The Nature Conservancy was instrumental to this pioneering work on the Truckee, and through the Sustainable Rivers partnership with the Army Corps of Engineers, has continued to play a key role in subsequent US flow experiments on rivers like the Bill Williams in Arizona.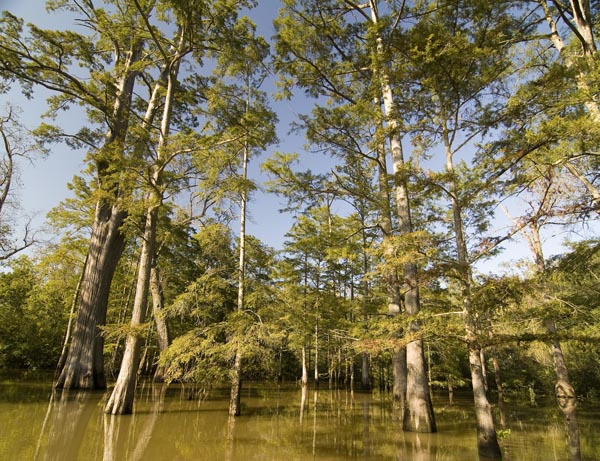 Moving Forward with Flow Experiments
So what does this overview of the "state of the science" mean for future river management and conservation?
The researchers sensibly call for more consistent framing of goals and for more FE in developing settings, particularly given the plans to construct many new dams in the tropical river networks of Asia and Latin America.
The unique features of tropical hydrology [5] mean that outcomes from the US, Europe and Australia are unlikely to translate straightforwardly into these ecosystems.
They also suggest devising regional "contingency plans" to enable rapid responses to natural opportunities to conduct flow experiments (e.g., unusually wet years).
Collaborative networks of water managers and scientists could then implement these "shovel-ready" experimental plans, targeting key information gaps such as dam release ramping rates, water temperature manipulations, and social perceptions of post-manipulation ecosystem responses.
For example, aside from measures of lost hydropower revenue, very little information exists about the positive and negative economic effects of flow experiments. Might the aggregated long-term benefits for recreation values and/or the reduced costs of future regulatory compliance (i.e., avoiding protracted negotiations under the Endangered Species Act) reveal flow-experiments as a cost-effective strategy for dam managers?
The vision of collaborative networks in support of "rapid response" flow experiments could also be broadened to include new social media platforms such as http://water.nature.org.
This could potentially connect much larger constituencies to the process of flow manipulation, rallying greater support and engagement with potential outcomes – could a flow experiment someday prompt the kind of wagering pools that now surround major sporting events?
Imagine a friendly bet with co-workers over whether a fish population will hit a target level…
The review of flow experiments identifies some of the major shortcomings to-date, but with the clear aim of guiding best practices for future efforts.
As the authors recognize, "Large-scale [flow experiments] provide unparalleled opportunities for interdisciplinary investigation of the full range of ecosystem goods and services impacted by reservoir management."
Gaining that insight is something we can all support.