Rob McDonald remembers the first time he started to think of himself as an urban conservationist.
"I was an undergraduate student in plant ecology, studying the last remaining populations of a rare plant in South Carolina," he says. "I was in a swamp, ankle-deep in muddy water, surrounded by poison ivy. And then I looked up."
Surrounding the swamp were car dealerships and parking lots. No open space, nowhere for a plant to spread. Suddenly his work felt futile.
"I knew that this plant might not survive for very long. So what was I doing? Why was I there? Was I going to spend my entire career chasing rare plants, many of them destined for annihilation?" he says.
For most conservationists, these types of questions sprout up from time to time. Sometimes they spiral into a free-fall of despair, causing one to flee from the field altogether. But McDonald isn't one to shy away from big ideas that challenge conventional thinking. He started looking at the problem from a different angle.
"I realized that maybe I could make a bigger contribution to conservation by understanding how those car dealerships and parking lots came to be there," he says.
Conservationists have typically viewed cities as the enemy of the environment — to embrace urban growth is akin to heresy. But that viewpoint is changing by necessity.
"More and more people are moving to cities, we're an urban population now," explains McDonald. "Conservationists have to start asking, 'How can the natural world sustain 3 billion people in cities and preserve vital species and ecosystems?'"
McDonald went on from that South Carolina swamp to earn his Ph.D. in ecology from Duke University, studying forest conservation, land-use change and carbon sequestration. His research has since taken him straight to the heart of some of the world's biggest challenges.
He joined The Nature Conservancy in 2008 as a "vanguard scientist," exploring conservation topics critical to people in the 21st century — topics such as water, agriculture, energy and land-use. In his current role as senior scientist for the Conservancy's urban conservation strategy, McDonald heads a global team of scientists researching the impact and dependence of cities on the natural world.
Take, for example, water — McDonald leads an effort to map where the cities of the world get their water, a project that aims to help city dwellers realize that even if they are far from nature, they need the benefits — such as drinking water — that nature provides (these benefits are known as ecosystem services by conservation scientists).
As a NatureNet Science Fellow, McDonald will continue his study of conservation as it relates to urban sustainability. He will work on a book exploring the idea of "conservation for cities" that aims to help urban planners, municipal officials and others plan for the protection or restoration of natural areas that people in cities depend on.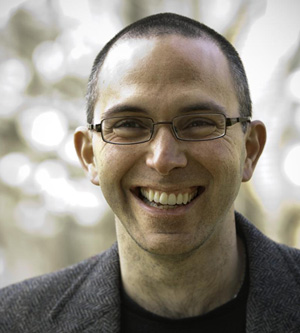 "Over the years I have come to see how deeply dependent cities are on nature," says McDonald. "Yet because the benefits of nature are often provided for free, they are often ignored by markets and decision-makers."
The truth that many don't realize is this: While we may have nature without cities, we wouldn't have cities without nature. McDonald's ultimate hope is to protect both nature and cities by shaping how cities grow and function and helping make the connection between the two more explicit.
It's the seed of an idea that was planted decades ago in a South Carolina swamp surrounded by car dealerships.
Opinions expressed on Cool Green Science and in any corresponding comments are the personal opinions of the original authors and do not necessarily reflect the views of The Nature Conservancy.