By Jonathan Adams
Hurricane Sandy began its destructive course up the east coast just over a year ago, making landfall in New Jersey as a post-tropical superstorm on October 29, 2012.
The storm changed many lives for the worse, but it may also have changed some attitudes for better.
The storm made abundantly the clear the need to protect our coasts, and opened people's minds to new ways of doing just that. A key emerging tool is building and restoring oyster reefs.
Just as important, as more people look to oyster reefs as a solution to storm surges and rising seas, they are learning more about the other services that the reefs provide.
Now the challenge is to make those benefits tangible, and build them into the way governments and communities make decisions.
Valuing Oyster Reefs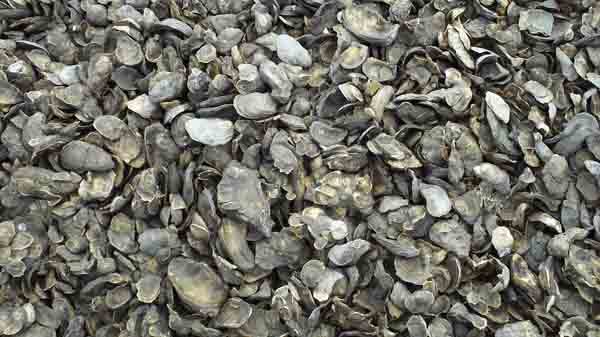 The ability to put hard numbers on the value of the shoreline protection services that oyster reefs provide is just part of a broader effort being led by The Nature Conservancy to value oyster reefs and set goals for restoring them.
"We are focusing on quantifying the ecosystem services oyster habitat provides," says Boze Hancock, marine restoration scientist for the Conservancy.. "We have a group looking at shoreline protection, one looking at filtration and water quality and clarity, and groups looking at dentirification and fish production."
The goal, says Hancock, is eventually to understand all the services oyster habitat provides well enough to provide coastal communities with a menu of options and then ask: what do you want oyster reefs to do? Do you want to protect against storm surges? Here is how many miles of reef you will need, and here's how much it will cost.
Do you want to add 10 tons per year to the red snapper catch off your shores? You will need to plant this many acres of reef to produce those snapper, at a cost of this many dollars.
That effort has a way to go before it reaches that level of sophistication. But some important pieces are in place. Earlier this month, a group of partners from federal agencies, academia, and non-profit organizations, including the Conservancy, released Coastal Resilience 2.0, a new and improved set of tools that may help more communities decide to restore even more oyster reefs.
Two components of Coastal Resilience 2.0 are particularly important for oyster restoration.
The first app, called Coastal Defense, takes an enormously complex question –– how much will a restored oyster reef in a given location reduce the height and energy of waves and hence how much protection from storms will the reef provide –– and makes it simple for users of the app to conduct scenario planning by plugging in restoration parameters such as the type of reef, height, distance from shore, etc.
So a community in, for example, Mobile Bay, faced with the need to construct a breakwater, can determine for themselves whether a living breakwater in the form of an oyster reef makes more sense, economically and ecologically, than the old-fashioned kind made of concrete and steel. In many cases, it will.
The other app, Restoration Explorer, allows stakeholders to examine ecological and socio-economic factors for restoration suitability in all five Gulf of Mexico states.  In this app an oyster reef index was compiled for restoration scenario planning where individual factors can be weighted for importance when identifying potential restoration sites. These and are other apps are available at maps.coastalresilience.org/gulfmex.
The Oyster Reef as Engineering Project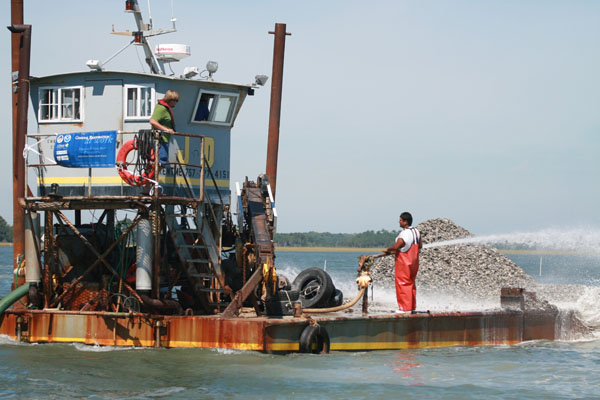 The updated coastal resilience website helps communities assess their vulnerability and, among other things, envision restoring oyster reefs as an engineering project.
That requires a new mindset for many in conservation who may be more comfortable with emphasizing the ecological values of the reefs. But oyster restoration may serve the often elusive triple bottom line: good outcomes ecologically, socially, and economically.
Coastal Resilience 2.0 launched in early October, while nearly all eyes were on shuttered government offices, impending default, and dysfunctional politics in Washington, D.C.
Yet at about the same time, in another capital just 30 miles away –– Annapolis, Maryland –– Governor Martin O'Malley was highlighting a far more optimistic story, one even more focused on oysters.
The governor chose a museum highlighting the ecology of the Chesapeake Bay to tout the state's record year in producing and planting native bay oysters. The state produced 1.25 billion Eastern oyster spat this year, he said.
Even more impressive, 750 million of those baby oysters were planted in one restoration effort, the Harris Creek Oyster Sanctuary, about 20 miles southeast of Annapolis on the Bay's eastern shore.
Harris Creek has thus become the largest oyster restoration effort anywhere on the East coast and one of the largest anywhere. The goal is to restore over 300 acres of reef, enough to cover well more than the entire national mall, from the Lincoln Memorial to the foot of Capitol Hill.
Get the Nitrogen Out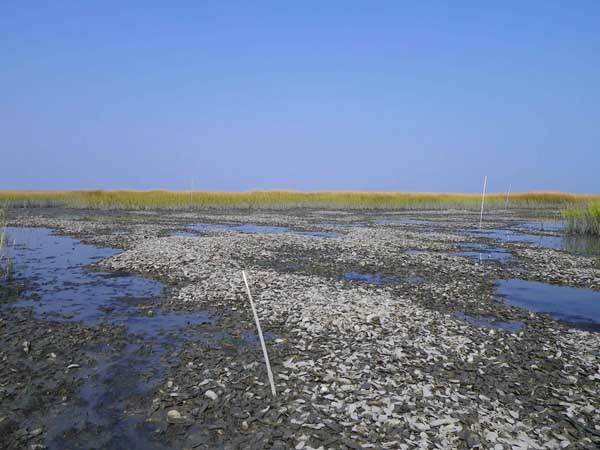 The hope for Harris Creek is that it will be a tangible illustration of another service of oyster reefs, their ability to remove nitrogen from estuaries like Chesapeake Bay.
A recent study by Lisa Kellogg of the Virginia Institute of Marine Science on a restored reef just 20 miles up the Choptank River from Harris Creek has raised hopes that oysters may remove nitrogen more effectively than anyone had thought.
That may be crucial as nitrogen pollution is one of the most significant water quality issues for coastal communities across the country and the world.
In the U.S., the Clean Water Act can require governments to restrict the maximum amount of a pollutant, like nitrogen, that a water body can receive in order to meet water quality standards.
This requirement, called a Total Maximum Daily Load (TMDL), is driving nearly a billion dollars of investment annually in the Chesapeake Bay, whose TMDL represents the largest and most complex ever in the country.
If the work by Kellogg and others is confirmed and replicated in a variety of ecological settings, then investing in oyster reefs could be a viable investment to reduce nitrogen just as it is to protect shorelines from storm surges.
Mark Bryer, director of the Conservancy's Chesapeake Bay Program, sees opportunities in taking the broad view of oyster reef restoration.
"We are looking at all the values of the reefs," says Bryer. "Denitification, fish and crab habitat, water quality, coastal resilience. Fish habitat is a real benefit, but it is hard to measure, and it may not be the policy lever we thought it was. The TMDL is the real lever."
The Conservancy, along with NOAA and other partners, are currently funding additional de-nitrification studies – including at Harris Creek – to better understand these benefits.
One of the more intriguing possibilities is that oyster reefs will become part of emerging markets for nutrients under the Clean Water Act. The idea is that the TMDLs set caps for pollutants, and particular facilities or localities that get under the caps efficiently can sell the unused allowances to others that can't or won't get under the caps themselves.  States like Maryland, Virginia, Pennsylvania, South Carolina, and New York have nutrient trading schemes in place, though none incorporates the role of shellfish.
If scientists can quantify how much nitrogen an acre of oyster reef removes from the water, and if the nutrient markets have established a price for that nitrogen, then it may be possible to put a dollar value on that service the reefs provide. Add that to all the other services, and the case for funding oyster restoration becomes undeniable.
The challenge, says Boze Hancock, is getting the science right and putting it in the right context.
"Nutrient trading is likely to take off," says Hancock. "But we need to do it sensibly."
One burgeoning interest right now is in oyster reefs as a cheaper alternative to more expensive gray infrastructure, such as new water treatment plants.
These plants are essential to controlling nitrogen pollution, so communities should not be distracted in thinking oyster might be an alternative to wastewater treatment, but the more difficult nitrogen problems are diffuse sources, like run-off from farms or atmospheric deposition as a result of air pollution.
These diffuse sources alone are capable of causing algal blooms and the resulting fish kills in many estuaries, and these issues could be addressed by restoring oyster reefs.
And all this interest in oyster reefs and their many benefits has raised hope for restoration at a far broader scale than nearly anyone could have hoped for just a few years ago.
Opinions expressed on Cool Green Science and in any corresponding comments are the personal opinions of the original authors and do not necessarily reflect the views of The Nature Conservancy.