In many respects, hope defines our work at The Nature Conservancy.  In turn, our work fuels that hope.
Take, for instance, my recent experience helping reintroduce black-footed ferrets to their historic home on eastern Colorado's prairie.
It's likely that ferrets have been absent from eastern Colorado for more than 100 years.
Entirely dependent on prairie dogs for survival, ferrets were largely the unintended victim of widespread prairie dog extermination campaigns and introduced diseases.
By 1980, the species was believed to be extinct, lost before it had ever really been understood or appreciated.
But, in 1981, the first glimmer of hope faintly appeared in Meeteetse, Wyoming when a single remnant population was discovered by a rancher who reported it to the U.S. Fish and Wildlife Service.
Rampant disease forced their removal from the wild, but a captive breeding program began with the last 18 surviving individuals.  At six facilities around the country, biologists carefully breed the ferrets to maximize genetic diversity.
Training programs put young ferrets through prairie dog hunting "boot camps;" if they learn to hunt, they'll be eligible for release.  The breeding and training programs have been successful; hundreds of ferrets are now available for release, awaiting appropriate habitats and the elusive welcome mat for an endangered species. Having cleared those hurdles, they've been released at sites from South Dakota to Arizona, returning a key predator to prairie dog towns.
Now, in Colorado,, 35 ferrets arrived at the Walker Ranch, unaware of all that had to happen to give them this chance to go home.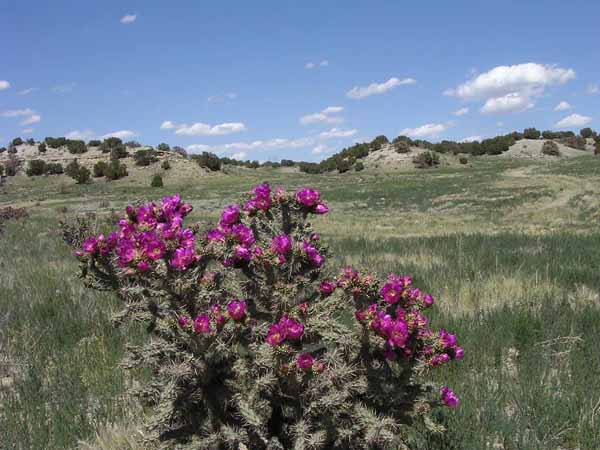 Welcome Home, Ferrets
I've worked with Gary and Georgia Walker for years to help conserve their family ranch, a 64,00-acre slice of Colorado prairie. So far, we've successfully placed a conservation easement on nearly 22,000 acres of the ranch.
As long as I've known them, Gary and Georgia Walker have wanted to reintroduce black-footed ferrets to their ranch, but a longstanding culture of fear and mistrust surrounding endangered species issues has long frustrated their desire.
After nearly 20 years of work, the Walkers and the U.S. Fish and Wildlife Service cleared the last hurdles to a ferret release in Colorado.
Last week, a diverse group ranging from the Conservancy to federal biologists to farmers and ranchers, finally watched as 35 black-footed ferrets arrived on the Walker Ranch from a ferret breeding and training facility.
As masked faces peered at us from stacked pet carriers, it was awe inspiring to realize that these animals represented nearly double their species' entire global population less than 30 years before.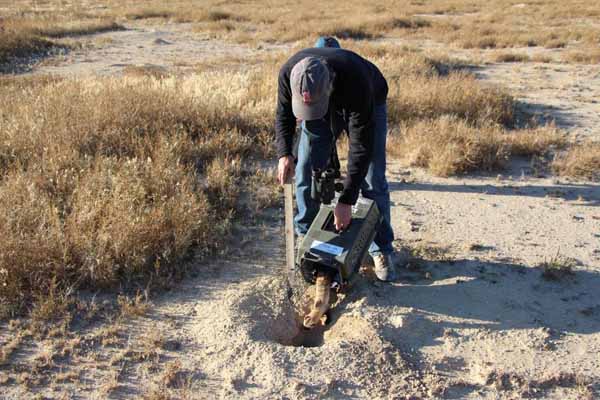 The Release
Releasing the ferrets was simple and straightforward: take a carrier to an active prairie dog burrow (there are nearly 10,000 acres of prairie dogs on the Walker Ranch), position it at the entrance hole, open the door and wait for the ferret to cross the threshold.
And in my case, though not part of the standard protocol, I wished them good luck and Godspeed.
Watching from a distance, I was mesmerized by the spectacle of ferrets simply being ferrets, the way they're supposed to be, in a place they haven't been in a century or more.
At one point, a brave lone prairie dog approached and seemed to lock eyes with one of the ferrets.
Although that prairie dog had never encountered a ferret before, something about that steady gaze and serpentine movement caused a light to go off, and eons of instinct took hold, causing the prairie dog to run for its life.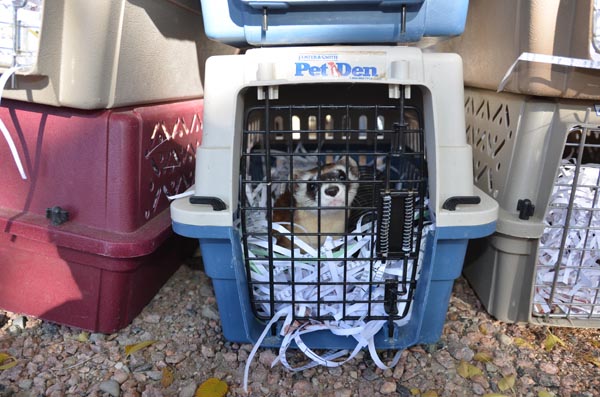 Words of Hope
I am grateful my 9-year-old daughter and 6-year-old son were able to join me for the release.
I wanted them to see and experience it all. They saw the ferrets and listened to the speeches, including Gary Walker's well-stated logic for why he, as a cattle rancher, saw practical and economic benefit to having black-footed ferrets on his land.
But it was later in the afternoon, after the crowd had gone and we were helping with the release of a few more ferrets, that my son noticed the real reason that countless people dedicate years of their lives to conservation.
Gary, the practical businessman rancher, had opened the door on the carrier of a reluctant ferret at the entrance to a burrow.
With a mile-wide smile and a gentle, quiet voice, my son overheard him saying to the ferret "Go on, punkin'.  It's ok, everything's ok."
At the end of the day, that ferret didn't represent economic practicality to my friend Gary.
It was a living, breathing reflection of the wonder and the beauty of our natural world, a beauty too long diminished by its absence.
And it was a reflection of hope.
Hope comes from seeing good people work hard and succeed. Hope comes from seeing people come together from wildly divergent backgrounds and worldviews.
Hope comes from seeing those people create something beautiful. . . together.