By Zach Ferdaña, senior marine conservation planner for The Nature Conservancy's Global Marine Initiative 
Is there any way to predict the severity and damage posed by storms and flooding to communities? Who is most at risk? And what can we do about it?
Recent devastating storms have raised these important questions for communities and nations around the world. The answers potentially affect hundreds of millions of people, as well as jobs, infrastructure and even national economies.
Enter Coastal Resilience 2.0, a suite of tools that help visualize risks to coastal communities and habitats, and help decision makers reduce and mitigate the risks from storms and other hazards like coastal erosion and flooding.
A group of partners from federal agencies, academia and non-profit organizations have worked together to develop these tools, which will help make informed decisions at the local, national and global levels.
The core partners include The Nature Conservancy, the Natural Capital Project, National Oceanic and Atmospheric Administration, University of Southern Mississippi and Association of State Floodplain Managers.
Coastal Resilience decision support tools have been around since 2008, but the 2.0 tools represent an upgrade of the visualization platform using state-of-the-art web mapping technology.
The tools begin by visualizing the current situation, incorporating social, economic and ecologic factors. To these, Coastal Resilience 2.0 adds reasonable storm surge and sea level rise scenarios.
These are not over-dramatic doomsday scenarios. The fact is, the truth is too often scary enough.
The storm surge scenarios we developed prior to Hurricane Sandy, for instance, looked surprisingly similar to the observed flooding identified by the Federal Emergency Management Agency (FEMA) during Sandy.
Local planners are often overwhelmed and understaffed; their access to mapping and planning resources is often surprisingly limited. Coastal Resilience 2.0 provides the tools and information necessary to reduce the very real risk of storms.
For instance, we have worked to help communities like Bridgeport, Connecticut to map exposure from projected hurricanes, combined with sea level rise, and then prioritized actions to reduce risks. Now, as residents rebuild after Sandy, Bridgeport is working to enroll in FEMA's Community Rating System, which offers private property owners a premium reduction on insurance in return for effective community-wide hazard mitigation.
But Coastal Resilience 2.0 also goes beyond local planning. The tools support an array of risk and vulnerability assessments, including nature's role in reducing risk. Based in part on the Natural Capital Project's analyses, the tools illustrate where people and property are most at risk from coastal hazards. It also takes the important step of visualizing what happens if coastal habitats are lost – including how and where that will increase risk.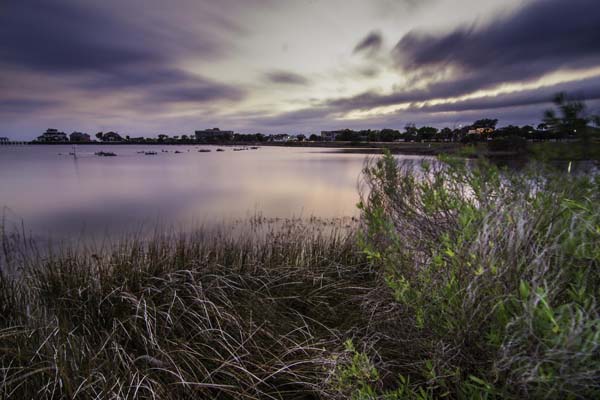 One of the most powerful features of Coastal Resilience 2.0 is the design of a modular, configurable plug-in architecture allowing custom tools to be designed to address specific coastal issues. Quite simply, this means Coastal Resilience apps.
The apps are intended to simplify complex relationships or models, convey a specific ecological or social concept, or compare different future condition scenarios.
For example, a Risk Explorer app has been developed that can combine information on coastal habitats and storm exposure with social vulnerability data to assess where habitat loss may most increase risks along US coasts.
Across the Gulf of Mexico, the Risk Explorer identifies locations where coastal habitat restoration may most help communities reduce risk from storms and other hazards.
This and other apps — including a restoration explorer, a future habitat and coastal defense app and flood and sea-level rise scenario app – arrive with the release of 2.0.
Finally, Coastal Resilience 2.0 goes global. Using extensive information and input from global agencies, the tools help pinpoint those parts of the world most at risk from all natural hazards, including earthquakes, fires and floods.
When considering all risks – even those not originating by sea – the 15 nations most at risk from natural disasters are all tropical and coastal. It's a stark, tangible reminder that these nations will bear the brunt of the climate change's most damaging impacts. But it also can direct conservation action: these are countries where coral reefs and mangroves provide an extremely important and cost-effective first line of coastal defense.
Whatever the scale, Coastal Resilience 2.0 is not primarily about assessing risk; it is about developing solutions.
This suite of tools enables planners, elected officials and citizens to visualize the current and future risk and then identify solutions that best reduce risks. Among the solutions that have already been provided by this tool include protecting and restoring salt marshes that serve as buffers against storms, linking natural and artificial storm defense structures, removing incentives to build in high-risk areas and designing restored oyster reefs to meet community needs.
With the risks of climate change and potentially more extreme weather on the coasts, we need as many tactics as possible to minimize risk to people while maximizing nature's benefits. But action does not necessarily mean effectiveness. Coastal Resilience 2.0 ensures the best decisions for communities and countries—saving jobs, economies and lives while protecting nature.
Give 2.0 a try and find out for yourself.
Opinions expressed on Cool Green Science and in any corresponding comments are the personal opinions of the original authors and do not necessarily reflect the views of The Nature Conservancy.