urple sky reflected on rippling waters, a heron squawking from the reeds, thousands of whistling wings overhead: can there possibly be a better place for a naturalist to spend sunrise than a marsh?
Spend a morning on a wetland, and you can still see some of the world's greatest bird flocks: ducks, geese, herons, egrets, shorebirds and more stretched to the horizon, creating an unbelievable symphony of quacks and honks and squeaks that will echo in your head hours later.
A level of abundance we usually associate with an earlier time: still here.
For now.
Have conservationists taken this wetland protection for granted? Are we at risk of losing one of our all-time greatest conservation successes?
These questions were central at the recent Theodore Roosevelt Conservation Partnership media summit, an annual gathering held this year in North Dakota—near some of the best waterfowl breeding habitat on the continent. As the summit made perfectly clear, that habitat is facing huge risks.
Conservationists responded to the loss of wetlands early in the twentieth century. Will we rally again?
"This is about more than ducks and fish," says Tim Kizer, agricultural consultant for the Theodore Roosevelt Conservation Partnership. "This is about our water and soil, the true foundation of our national security. This issue should be of importance to everyone. We still have a chance to get it right."
A Brief History Lesson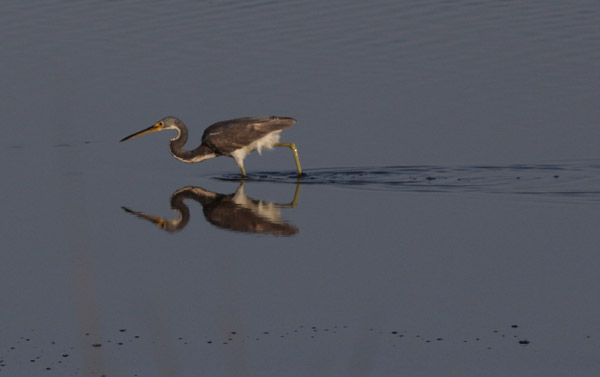 In the midst of the Great Depression, things weren't looking so good for wetlands or waterfowl. Despite better hunting regulations and the creation of the National Wildlife Refuge System, duck numbers continued to decline. With people starving, who could possibly care about birds?
Visionary conservationists saw wetlands draining away and gathered support to do something about it. Political cartoonist Jay Norwood "Ding" Darling created the Federal Duck Stamp program, a mandatory stamp for waterfowl hunters with proceeds going to purchase habitat. This program, one of the most efficient federal programs in history, has to date protected 5.3 million acres of habitat, much of it in the National Wildlife Refuge System.
Ducks Unlimited was formed by hunters concerned about habitat loss; the group has saved more than one million acres of waterfowl habitat in the prime wetland habitat of the Dakotas. The Nature Conservancy has purchased and restored wetlands across the country. I've stood on former cornfields now covered in marsh, with thousands of ducks flying overhead and native fish like alligator gar swimming below.
The result of this and other conservation work, including Farm Bill conservation programs, has been an unqualified success. Water birds—ducks, geese, herons, egrets—are usually among the few bright spots in the annual State of the Birds report. Their numbers are actually increasing.
The Dakotas, the heart of wetlands breeding habitat, has remained remarkably well protected. This is part of the "prairie pothole" country: small wetlands scoured in the prairie by glaciation.
Some states, like Iowa and Illinois, have lost 99 percent of their potholes. In the Dakotas,  wetlands still dot the landscape. Adjacent prairie, often used compatibly for cattle ranching, provides additional cover for ducks. Many call this region the nation's "duck factory."
It might seem like conservationists could declare "mission accomplished" on wetlands conservation. Except the work is not done. Not at all. In fact, wetlands are currently facing their biggest threats since the Great Depression.
A Conservation Legacy, Draining Away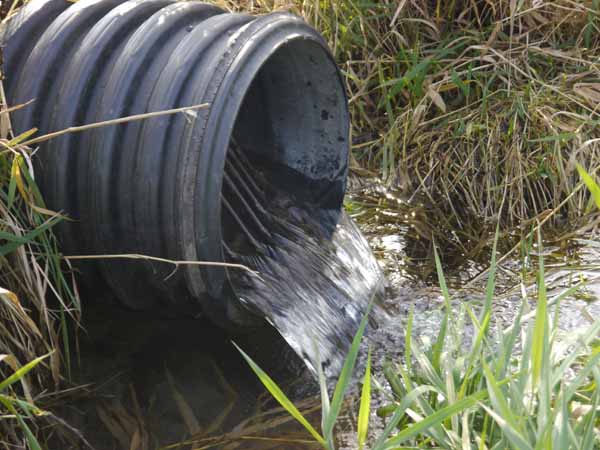 The current story of wetlands comes down to this: the prices of commodity crops—corn and soybeans—are soaring. The prices are high enough that land formerly considered unprofitable to farm are now being tilled.
As Ducks Unlimited biologist Dr. Jim Ringelmann writes in his publication Potholes in Peril: 
"Commodity prices, which are at or near all-time highs, provide a strong financial incentive to bring every acre into production. In the past, the wetland compliance provision in the Farm Fill, commonly known as Swampbuster, effectively deterred wetland drainage. But that deterrent is now weakening."
Ringelman also notes that "other Farm Bill programs that were once linked to wetland protection, such as crop insurance, are no longer coupled with conservation compliance provisions."
The combination of profit and lack of policy has led to a perfect storm. Our wetlands are, quite literally, draining away.
Plastic drain tiles can be easily and inexpensively installed to drain fields of wetlands, a practice that has already emptied many states of habitat. The U.S. Fish and Wildlife Service estimates that "1.4 million small wetlands are at high risk of drainage in the eastern Dakotas."
Given the demands for food and fuel (in the form of ethanol), is there any hope for conserving wetlands?
"We have already started to lose what was an amazing conservation legacy," says TRCP's Tim Kizer.
Beyond Ducks: Wetlands for People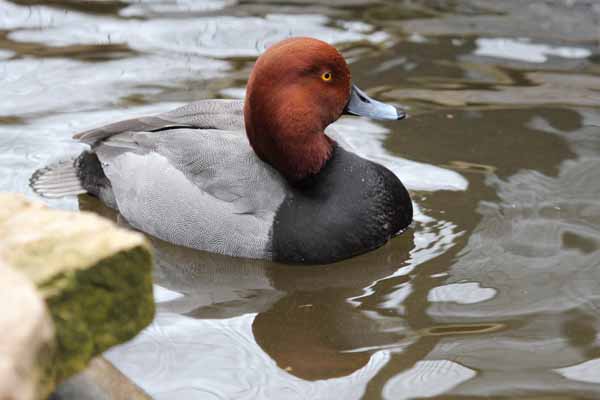 There may be one problem with how the wetlands issue is so often framed: it's often all about the ducks.
To be clear: I am a passionate duck hunter and birder. I love waterfowl and the places they live. I am proud that I can identify the different waterfowl species in the air, in the fog, in the fading evening light. I lost my wedding ring in a duck marsh. I understand well the passion that has fueled wetland conservation to this point.
However, I also know how these debates are framed today. Birds versus food. Birds versus fuel. In such a debate, birds lose. Always.
"I grew up on a farm and am very pro-agriculture. And agriculture carries a very simple message: 'We're feeding the world,'" says Kizer. "Who can possibly argue against feeding the world? Now, I'm not sure who exactly is eating all that field corn. That aside, 'feeding the world' is a very simple and compelling message."
But Kizer believes the "ducks versus food" argument obscures a major point: wetlands aren't just about ducks and other wildlife.

The literature on the ecosystem services provided by wetlands is extensive. Wetlands provide a buffer for flood control. They're nature's filters, removing toxins from water. Wetlands are very effective in removing nitrates and phosphates applied to agricultural fields, as experiments by the Conservancy on the Mackinaw River in Illinois have demonstrated.
In states like Iowa, where most wetlands have been removed, nitrates from farm fields go directly into tile drains and on into rivers—and on into drinking water reservoirs. The city of Des Moines spends about $8500 a day removing nitrates from drinking water. (Some cities, like Bloomington, Illinois, recognize that wetlands can provide a more cost-effective solution to removing nitrates).
Nitrates running off farm fields eventually end up in the Gulf of Mexico, resulting in a dead zone that dramatically affects commercial fishing and tourism industries.
"Every wetland that is drained, every prairie acre plowed, means more nitrates and phosphates in the water," says Kizer. "This story of wetland drainage is one of long-term damage for short-term gain. "
Protecting wetlands, then, is protecting clean water, Gulf Coast fisheries and even community safety (in the form of flood control).
"The principal on our investment in wetlands conservation is clean water," says Kizer. "The interest we're receiving on that investment is abundant wildlife. Ducks and fish are important to me. Clean water is important to everyone. And everyone has a stake in this issue."
A Future with Wetlands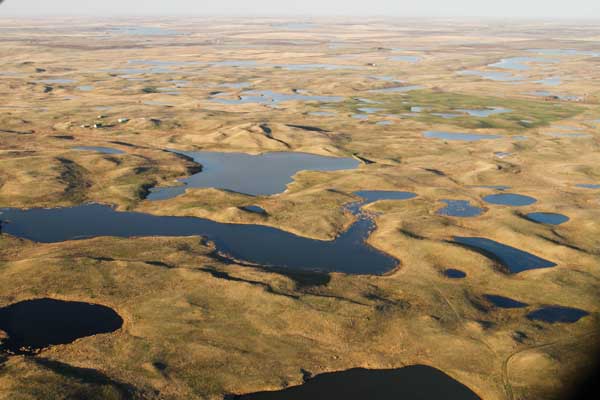 During the last major wetland crisis, the United States faced the Great Depression. Despite that, politicians and citizens recognized the importance of wetlands to the country's long-term future, and passed landmark legislation that protected them.
It wasn't easy: many politicians ridiculed a focus on ducks when people were out of jobs.
It won't be easy this time, either. Even a simple solution—raising the Federal Duck Stamp fee to purchase habitat—failed in Congress. And that was despite near universal support from hunting and birding groups, representing the people who buy duck stamps.
The Farm Bill is the largest source of conservation funding in the country, and at this time, it is unfunded. A functioning Farm Bill will be essential in conserving wetlands and prairies for the future.
This blog often promotes citizen science projects. Here's a simple one: get out to a marsh. Stand there in the dawn, and hear that loud, squawking, wonderful chorus of birds and frogs.
We all know clean water is important. The last wetland crisis was solved by people who had made it a practice to stand in marsh muck. They knew what was at stake. They knew that simple, common-sense measures could make all the difference.
Enjoy the marsh. Listen to that squawking, raucous chorus of birds and frogs. Feel the rush of wings overhead. Reflect on what early conservation leaders did to make that all possible. Then learn what you can do now. You ultimately will help decide whether the wetlands conservation story is coming to an end, or an enduring legacy of the conservation movement.