The Nature Conservancy announces the addition of three new social scientists — cutting-edge thinkers who will help transform the organization's capacity to do conservation internationally that positively impacts people.
"Their input is going to be powerful and revolutionary for the organization," says Heather Tallis, Conservancy lead scientist and director of its Human Dimensions Program. "They've all done work in the trenches to understand the complex issues that we at the Conservancy face regarding people and nature, and they'll help us design conservation strategies that take into account impacts on people from the beginning."
"These three scientists are all world-class knowledge innovators," adds Conservancy President and CEO Mark Tercek. "But just as important, they all have practical experience using new science to address real-world issues. They will help us accelerate our progress toward incorporating human well-being considerations into our work."
The three new scientists are:
Jessica Musengezi (Africa affiliate), an agricultural economist who specializes in natural resource management issues, with both research and hands-on experience in developing incentive frameworks that have promoted environmental stewardship in shark fisheries and among livestock producers in South Africa and California.
Yuta Masuda (Asia-Pacific affiliate), an interdisciplinary economist and demographer who specializes in how development and environmental policies impact well-being, especially among rural poor women and children.
Joshua Goldstein (Latin America affiliate), an interdisciplinary scientist who combines spatial mapping, interviews, surveys, models and mapping and scenario planning to design and scale up financial and policy mechanisms to mainstream conservation.
Musengezi, who will begin working for the Conservancy in Kenya with the Northern Rangelands Trust, will be helping the Conservancy create frameworks for economic- and income-related measures of conservation impact, says Tallis.
"She's flexible and novel in how she frames analyses, but she can also go very deeply and rigorously into the economic details of a practice," Tallis adds. "Jessica has a phenomenal bent for gaining trust. As a black African, she worked successfully with white, wealthy ranchers in South Africa who shared their P&L statements so that she could help them assess the financial case for whether conservation practices were also profitable."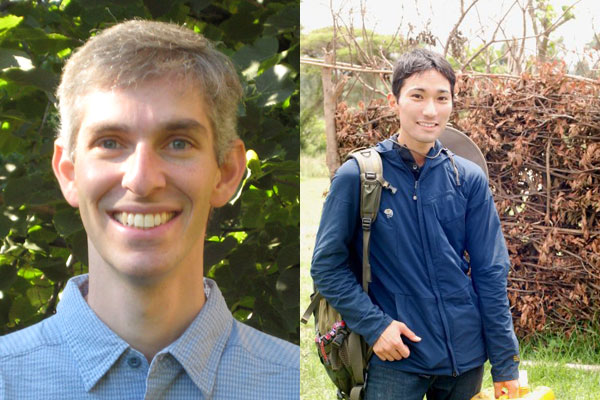 Masuda, who will be developing human dimensions measures for the Conservancy's work in Northern Australia as well as forest carbon sites in Indonesia, the Amazon and Mexico, is known for his creative methods to understand how the rural poor use their time and how development interventions can use that lens to increase their impact on prosperity.
"He's worked off the principle that time can be more valuable than money for the rural poor in developing countries — and he's helped establish time use as a prominent metric for development approaches," says Tallis. "His work with water development projects — like increasing access to wells — revolutionized the field through the creation of two new methodologies that allow tracking of time use and school attendance among illiterate communities with non-Western concepts of time. In other words, he got answers in places where you can't simply ask people to fill out a survey on how much time they spent collecting water last month."
Goldstein will start his ecosystem-service mapping work with the Conservancy's Development by Design initiative in Colombia. "He's going to help us think about where we should avoid development because of high values for ecosystem service provision," says Tallis. "He's done work on the Conservancy's water funds initiatives in Mexico, and he has great experience in making the case for conservation to private landowners and managers — through incentive design, cost-benefit analyses, ROI and multi-objective planning."
"I'm motivated to work with diverse stakeholders — landowners, companies, government agencies, and others — to find meaningful and sustainable ways to integrate nature's values into decision-making," says Goldstein. "The Conservancy is front and center in pioneering these efforts across the globe, and I'm excited for the opportunity to help shape the direction of this new Human Dimensions Team."
"I'm excited to join such a dynamic team at The Nature Conservancy to investigate complex human-environment interactions." adds Masuda. "I'm especially looking forward to conducting policy-relevant research to advance the science on measuring how the environment interacts and affects population well-being and human development."
All three scientists will be on staff at the Conservancy by July 15. For more information about the Human Dimensions Program, contact Heather Tallis at htallis@tnc.org