Hundreds of ladybugs make it through our bug containers a week at The Nature Conservancy's Silver Creek Preserve in south-central Idaho.  Until recently, this had nothing to do with science, just the fact that my two boys like to collect ladybugs. 
Then I received an email from Todd Ugine of Cornell University's Department of Entomology. Todd was working on a citizen science effort called The Lost Ladybug Project that is trying explain why native populations of ladybugs are in serious decline.
One of the species the project was interested in tracking (Coccinella prolongata) was known to have occurred around Silver Creek. Todd was interested to know if this species could still be found around the preserve, and if so, he wanted some specimens.
As Todd wrote:  "Our laboratory has a large citizen science component to it. We ask the public to take photos of any ladybug they see and upload it to our website that tracks when and where all the ladybug species are found. Seeing as your preserve has lots of people coming through it during ladybug season, I thought you might be able to help us out."
Could we help him out? I knew I didn't have to ask my sons, both inveterate bug collectors.
They  have never been so excited.  Not only did they get to collect insects, but they got to show the interns how to collect insects: two really "cool" interns who they were pining to impress.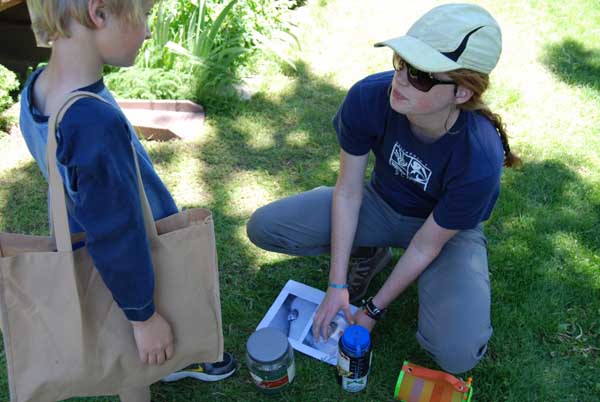 And they did.  They were easily the best at finding and catching the ladybugs.  And I think they had the most fun.  Citizen science projects are great for conservation because they bring everyone to the table.  Everyone has an opportunity to contribute—and it is all valuable.
Ladybugs vary in color; spot patterns help distinguish the species. This may sound complicated, but even kids quickly get the hang of it. In fact, I never noticed how many ladybugs covered the sagebrush around Silver Creek until my boys pointed them out.
We have now posted signs asking preserve visitors to report ladybugs they've found. Thousands of fly fishers, birders, canoeists and photographers visit Silver Creek each year, and now they can easily contribute to science just by noting ladybugs they find on their streamside forays.
You can, too. Ladybugs are in decline and changing species distribution across the country. The Lost Ladybug Project is an easy way you can contribute to science just by poking around your backyard. And your kids will be happy to help!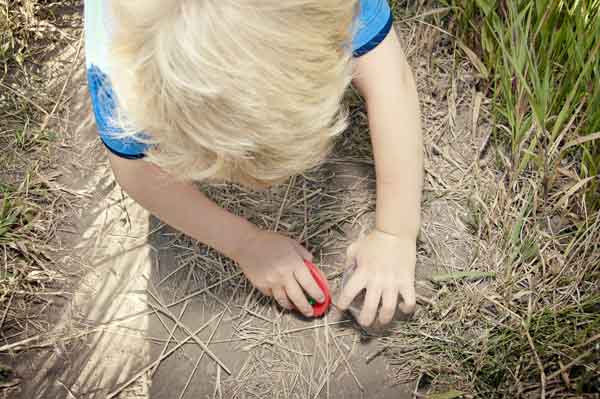 Opinions expressed on Cool Green Science and in any corresponding comments are the personal opinions of the original authors and do not necessarily reflect the views of The Nature Conservancy.