Editor's Note: This is the second in a three-part blog on the Conservancy's recent research at Bristol Bay, conducted to provide a risk assessment of the proposed Pebble Mine. Yesterday's blog covered background and research methods.
This is a land shaped by salmon—in ways large and small, apparent and obscure. Fly over Bristol Bay, and the impact of salmon is everywhere, in literally every living thing.
"Salmon built much of the Alaska we see today," says Dave Albert, director of conservation science for The Nature Conservancy in Alaska. "At historic levels of abundance, salmon are a fundamental driver of any ecological system they inhabit. They're in the bears and the eagles and the trees and the berries and the people."
Unlike at most salmon-producing regions of the world, at Bristol Bay scientists can still study a full and functioning salmon ecosystem. The sockeye salmon populations in this region are the most productive in the world. These stocks have contributed an estimated 51 percent of all global sockeye production since 1970. And there are four other salmon species found here as well.
The life history of salmon is well documented. Salmon are hatched in freshwater streams. After growing large enough to make the lengthy journey, they swim to the sea. In the ocean, they grow large while eating smaller fish.
After two to four years, they return to the stream of their birth, lay eggs that will become a new generation of salmon, and die. Their bodies become food for bears and a whole host of other scavengers. Bits of salmon flesh are gobbled by rainbow trout, char and other fish. They nourish algae in the water that provides food for aquatic insects that in turn become food for the next generation of salmon offspring.
"Salmon are in essence a nutrient-delivery system," says Albert. "They bring nutrients from the rich marine environment to the nutrient-poor rivers and lakes, generation after generation."
The Salmon Portfolio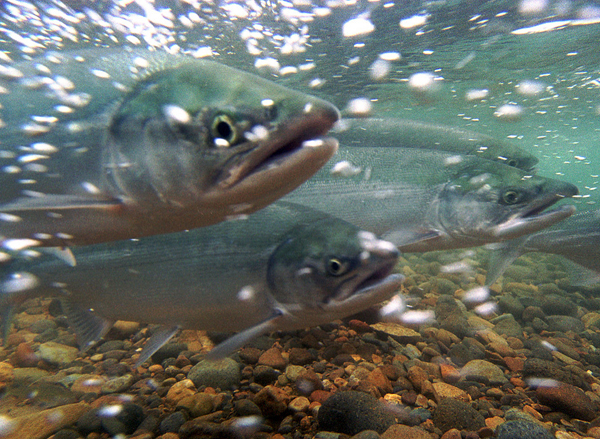 Of course, the lengthy migration route of salmon poses all kinds of risks – from weather, from predators, from fickle oceanic conditions. How do salmon return year after year when facing such risks?
The Nature Conservancy's ecological risk assessment looked closely at the overall salmon population. What researchers found is a salmon population full of diversity.
Think of it like your financial portfolio. You could just invest everything in one high-risk investment. Some years your financial future would boom, and others bust. Few would consider this a viable long-term strategy. A diverse portfolio would better weather the lows and offer a more secure future.
Bristol Bay's salmon population is a diverse portfolio. "The salmon have amazing diversity, within a species, even within a brood stock," says Albert.
Research has found that salmon are finely adapted to their individual spawning streams. Their egg size and body shape are different depending on where they spawn: the gravel size, water flow and other lake or river conditions.
Some sockeye spawn in lakes and some in small creeks (the ones in lakes grow larger). Some sockeye will spawn and go straight out to sea. Others will spend one, two or three years in freshwater. In this way, salmon have adapted a diversity of strategies to spread their risk over both space and time. If a calamitous event happens, not all of a year's fish will be lost.
Everywhere: diversity.
"This population-scale diversity is an important aspect of healthy salmon populations and the benefits salmon provide to people," says Albert. "In any given year, some salmon stocks will be up and some will be down due to natural variability. By having diverse populations, the salmon can maintain high average returns that can support a consistent and high-value commercial fishery through the generations. It's why salmon have been so successful over the past 10,000 years and have supported a commercial fishery for more than 100 years."
The Nature Conservancy is known for setting conservation goals that protect a percentage of given habitat in an area. To conserve an endangered species, for example, the data might suggest that 10 percent of a prairie would need to be protected. Albert says this works reasonably well in fragmented habitats and for imperiled species.
"Here's the kicker," he says. "If we want to maintain the benefits of this diversified salmon portfolio in Bristol Bay, we can't just protect 10 or 30 or even 50 percent. We need to maintain key ecological functions over the entire portfolio. Disrupting even one salmon stock or group of stocks could affect the consistency of returns across the entire system."
That portfolio cannot be restored by human-engineered projects like hatcheries. Even if a hatchery could produce millions of fish, those fish would lack that diversity shaped by water flows, gravel, migration timing and other factors to support the fishery year after year after year.
"You couldn't design a better system"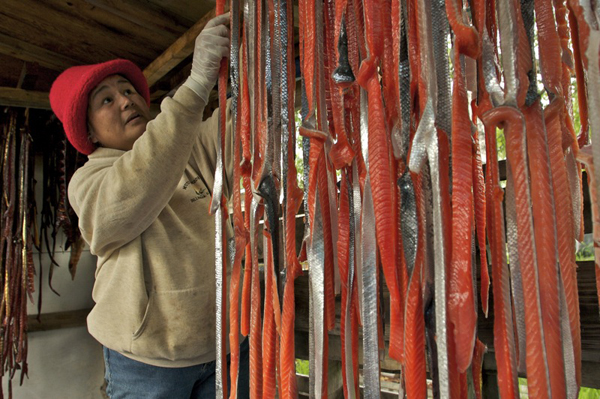 When researching salmon in the ecosystem, there's one more factor that can't be overlooked: Their effect on people.
"Salmon structure the social and economic system of a watershed just as much as they shape the ecological system," says Albert.
For millennia, people at Bristol Bay (and in salmon ecosystems everywhere) have experienced one of the greatest food deliveries on the planet. "The salmon go fatten up out at sea and then bring nutritious, healthful meals right to your door," says Albert. "Here, salmon are still a key attribute of healthy communities. People love to fish for them. They love to know they exist."
"Salmon are natural capital," he continues. "You couldn't design a better system to feed an ecosystem and to feed people."
But in most waters around the world, this rich natural wealth has been plundered. The Atlantic salmon of Europe and the eastern United States is functionally extinct; it exists in remnant populations but no longer shapes ecosystems or people.
On the West Coast south of Canada, salmon similarly exist in populations a fraction of their former size. Bitter fights ensue over dams or seals or fishing or hatcheries, but the fact remains that the salmon portfolio is largely gone. In many rivers, dozens of fish returning are cause for excitement, or even viewed as a sign of conservation success.
"We should have a certain amount of humility when it comes to salmon," says Albert. "We haven't lived with them very well."
Can it be different for the largest sockeye salmon ecosystem left on earth? Can they persist in the face of a large mine? That's the topic of tomorrow's blog.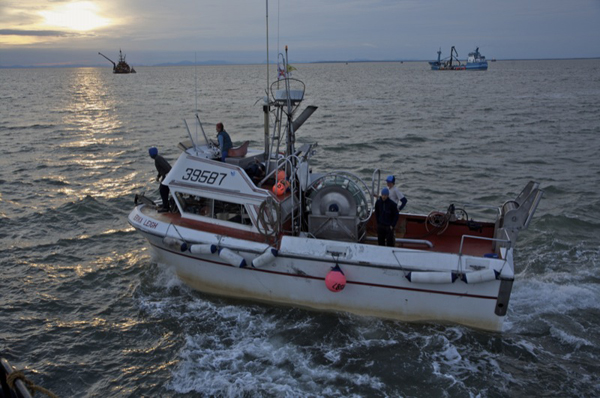 Opinions expressed on Cool Green Science and in any corresponding comments are the personal opinions of the original authors and do not necessarily reflect the views of The Nature Conservancy.