This week has without a doubt been the highlight of my career as a marine conservationist. And, as someone who has had a long-term love affair with the world's oceans, it's been a life highlight as well.
On 20 February 2013, the Raja Ampat government officially announced that it has declared its entire 4 million hectares of coastal and marine waters a shark sanctuary.
This means that all harvesting of sharks is now prohibited in its waters. In addition, the sanctuary also gives full protection to a number ecologically and economically important ocean species, such as manta rays, dugongs, whales, turtles, dolphins and ornamental fish species.
Why is this important and why should we care?
Well, sharks have a really hard time in our oceans. Beyond the often over-amplified fear people have of sharks, they are also targeted for their high-priced fins or are caught accidently in fishing nets.
It is estimated that at least 26-73 million sharks are killed each year globally, mostly for their fins. Shark finning is one of the cruelest practices around—it involves throwing a still-breathing shark overboard with its fins cut off and its body bleeding into the water.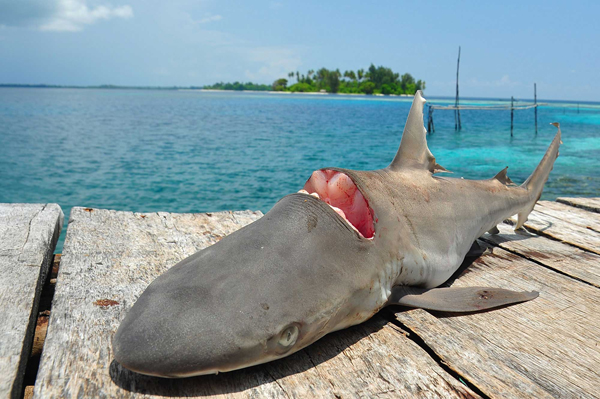 Sharks are what we scientists call "apex predators," which means they are at the top of the food chain and play an important role in maintaining healthy ecosystems.
Without top predators, ecosystems can be altered and become less productive—in some cases, they can even collapse. Any changes to an ecosystem will ultimately affect local fisheries, and therefore the food and livelihoods of local communities.
Local fisheries are important in Indonesia. At least 20 million people in Indonesia directly depends on fisheries for their livelihoods and as a source of protein.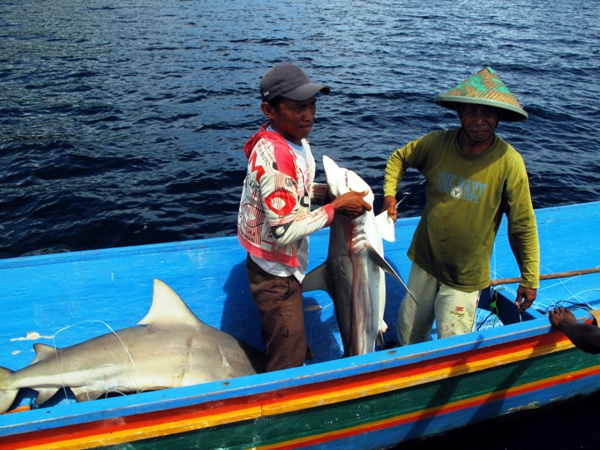 Indonesia is currently the largest exporters of sharks and shark products in the world. Sharks are captured through local fisheries as well as as part of by-catch in industrial fisheries.
The declaration of Indonesia's shark sanctuary by the Raja Ampat government is bold, and the government deserves international recognition for being proactive in protecting these animals in their waters.
The government has been thorough. They have done the math and it is clear that a live shark is worth much more than a dead one.
Shark diving can result in millions of dollars of tourism income annually, which is much more the money made from killing and selling a shark.
Plus, shark diving can benefit many people, whereas the killing of a shark benefits only a handful (and also has a decidedly nasty downside for the shark in question).
It was one of the highlights of my career to be asked to write an academic draft for the government law to protect sharks in Raja Ampat and to be a technical advisor to the government on the law.
Working with a large cast of dynamic actors from the fisheries agency, the law bureau and parliament members, we looked at all aspects of the issue—from the biological to the ecological to the social and to the economic—when we drafted the law.
Our hope now is that the shark sanctuary in Raja Ampat will inspire other regencies to follow suit and perhaps create a snowball or domino effect that will carry over to other parts of Indonesia and eventually other countries. That would make this career highlight look even better.