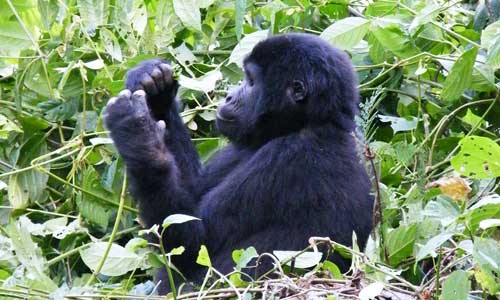 Mountain gorillas, salmon, killer whales, even cute bunnies… we're animal-friendly here at Cool Green Morning. From wild creatures to the latest news on the Senate cap-and-trade vote, we've got something that will float your boat in today's round-up of Cool Green News links.
(Image: Mountain gorilla in Uganda. Source: Chris E Moore via a Creative Commons license.)
Donate to The Nature Conservancy and give back to nature.
Tags: British Columbia salmon, cap-and-trade, Chinook salmon, clean energy, Copenhagen, David Roberts, EPA regulations, Gladys Kalema-Zikusoka, Grist, killer whales, mountain gorilla, nuclear energy, public health, Senate vote, Spain, Uganda, Washington salmon