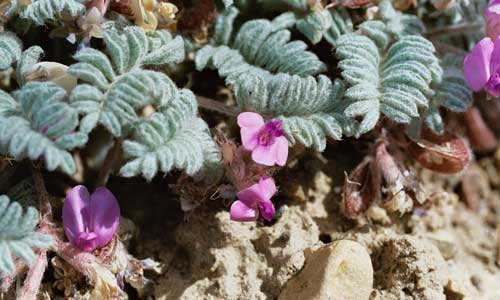 There might not be much hope for the Goose Creek milkvetch, but at least you can now heat your home with an ethanol fireplace. Read on for that and weightier topics like sunspots, the Peruvian Amazon conflict and REDD (one of the most important strategies in fighting climate change, says Conservancy president Mark Tercek).
(Image: Goose Creek milkvetch. Credit: Jody Fraser/USFWS. Source: Nevada Natural Heritage Program.)
Donate to The Nature Conservancy and give back to nature.
Tags: Ecopolitology, endangered species, environmental conflict, ethanol fireplace, global climate change, Goose Creek milkvetch, indigenous tribes, Marc Gunther, Mark Tercek, Peruvian Amazon, rainforest, rare plant, REDD, reducing emissions from deforestation, sunspots, The Economist, The Nature Conservancy, Treehugger, USFWS