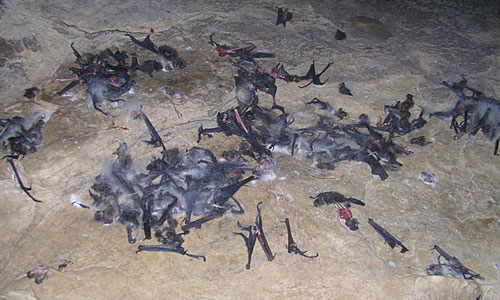 In the last issue of Nature Conservancy magazine, writer Madeline Bodin reported on white-nose syndrome in bats. Unfortunately, as today's lead story shows, the situation is getting worse. Read on to learn more… and check out all of today's top news stories from the enviro-web.
(Image: dead bats on the floor of a cave in New York. Source: USFWS, from 10,000 Birds.)
Donate to The Nature Conservancy and give back to nature.
Tags: 000 Birds, 10, bats, BBC, Climate Change, CO2, Environmental Capital, Fire, Gavin Schmidt, Japan, renewable energy, The Vine, U.S. Forest Service, white nose syndrome, wind power