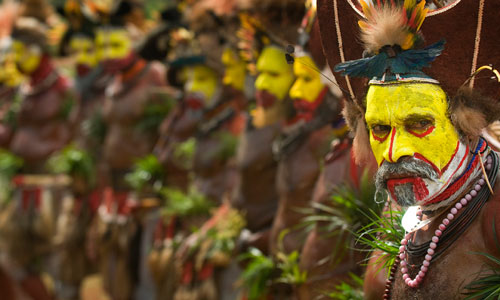 Another Earth Day has come and gone, and whether you're an Earth Day cynic or you can't help but look on the bright side, one thing is still true: you've gotta stay informed. So read on for our round-up of the day's top stories from the enviro-blogosphere.
(Image: Huli wigmen of Papua New Guinea. Source: Mark Godfrey/TNC)
Donate to The Nature Conservancy and give back to nature.
Tags: carbon emissions, Climate Change, Coral Reefs, Earth Day, greenhouse gases, indigenous people, REDD, rivers, The Guardian