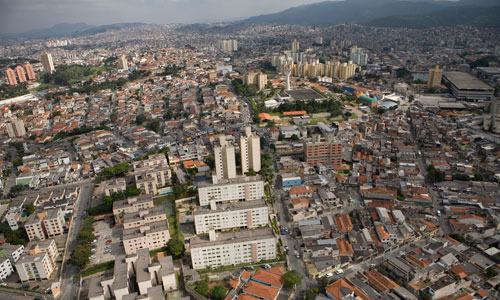 Do city folk have a green advantage over suburban and rural dwellers? Read on to hear what a Harvard economist thinks, and check out today's top news stories from the enviro-blogging world.
(Image: View of Sao Paulo, Brazil. Source: Scott Warren.)
Donate to The Nature Conservancy and give back to nature.
Tags: bats, cities, Climate Change, Copenhagen, species discovery, urban living, Van Jones, white nose syndrome