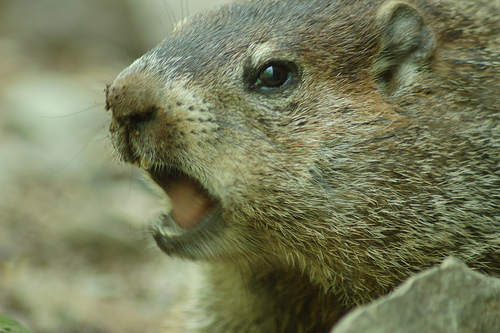 If you wake up and see Cool Green Morning this morning, it means at least six more months of…Cool Green Mornings. That is, if you're interested in the best of online green delivered fresh to you every day. If not, go back in your den, please:
A Cold Shower: Treehugger's Ask Pablo answers the question: Does turning down the temperature on my water heater really make a difference?
(Image: Woodchuck. Credit: Carly & Art under a Creative Commons license.)
Donate to The Nature Conservancy and give back to nature.
Tags: Ask Pablo, beef, cattle, Climate Change, coffee, Coffee and Conservation, EcoLocalizer, Environmental Capital, Green Living, greenhouse gas, locust, Mongabay, polar bear, scientific american, Super Bowl, trade, Treehugger, Twitter, Wired Science