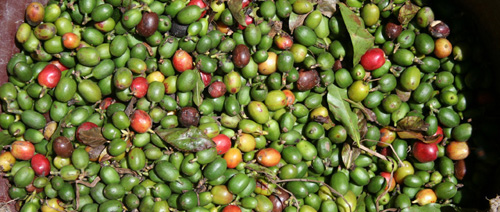 Good afternoon, Mr. and Mrs. Conservationist and all the sustainably fishing ships at sea! Here's what we're finding in the green blogosphere and beyond that you should know about:
A Lump of Coal for 2009? Newsweek says dirty coal could be a big winner in the economic downturn — which would make the environment a big loser. (Hat tip: Environmental Leader.)
(Image: Coffee beans. Credit: Diego Ochoa/TNC.)
Donate to The Nature Conservancy and give back to nature.
Tags: Bush, cap-and-trade, coal, coffee, ecosystems, Energy, greenhouse gas, ice cap, mobile phone, tuna